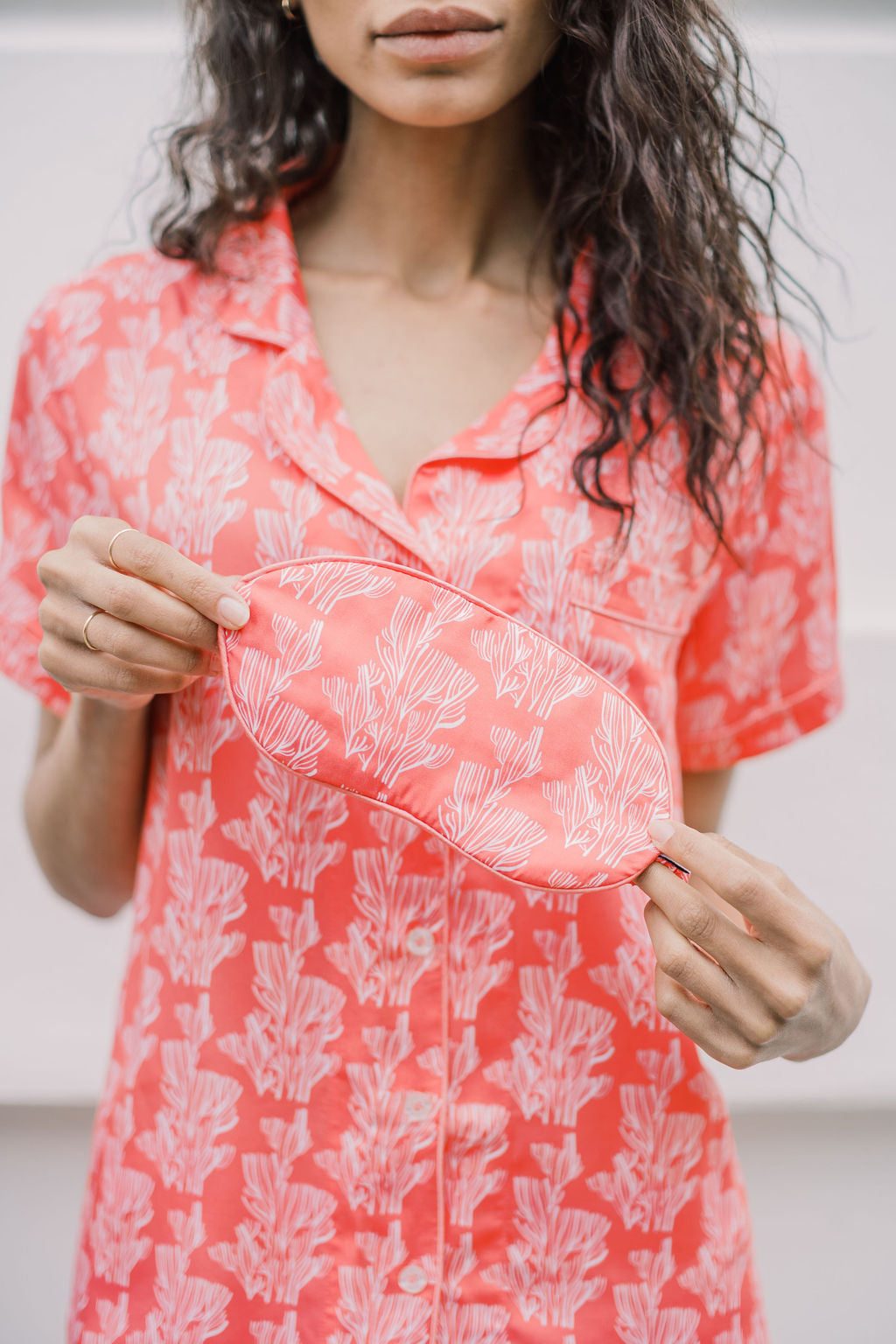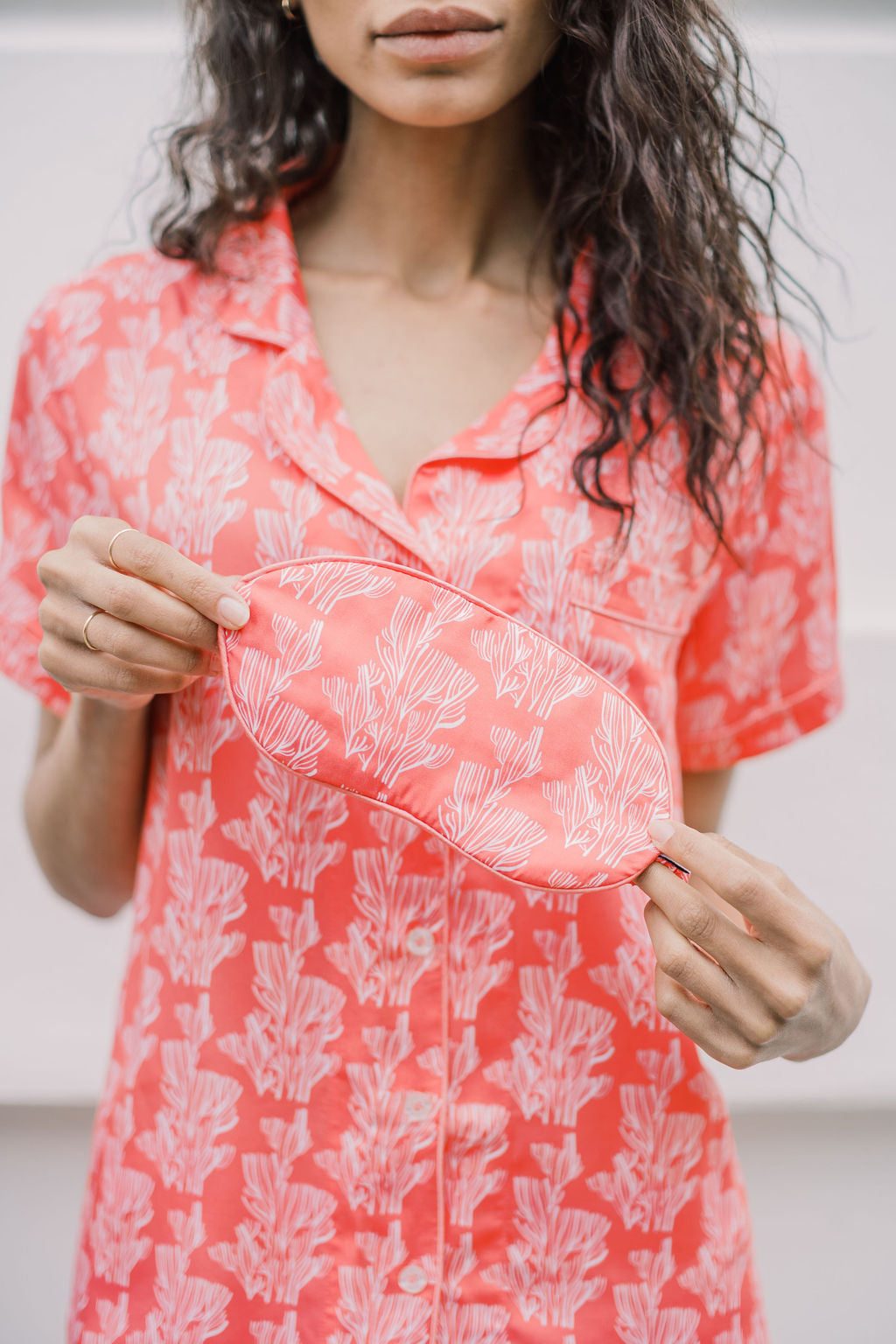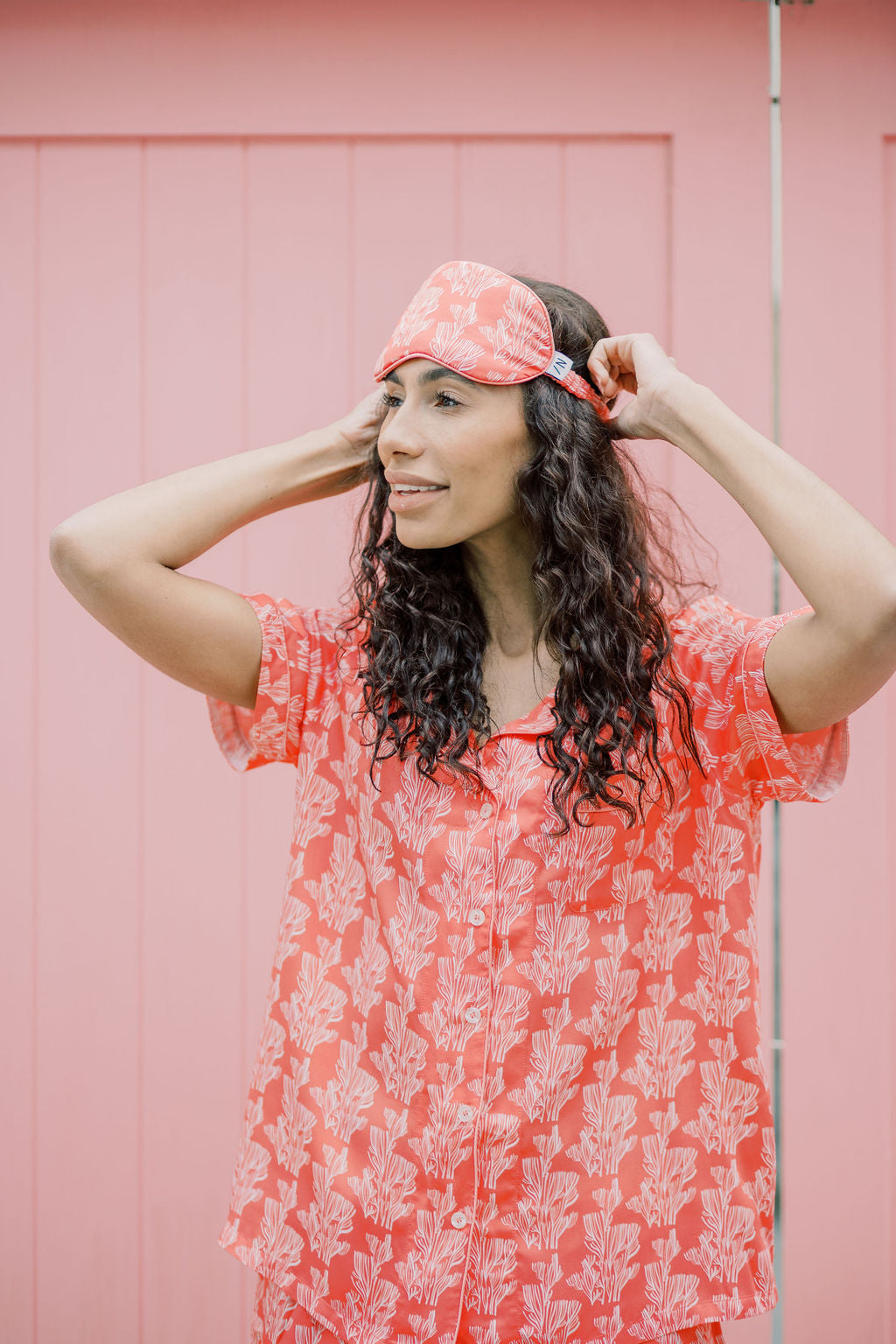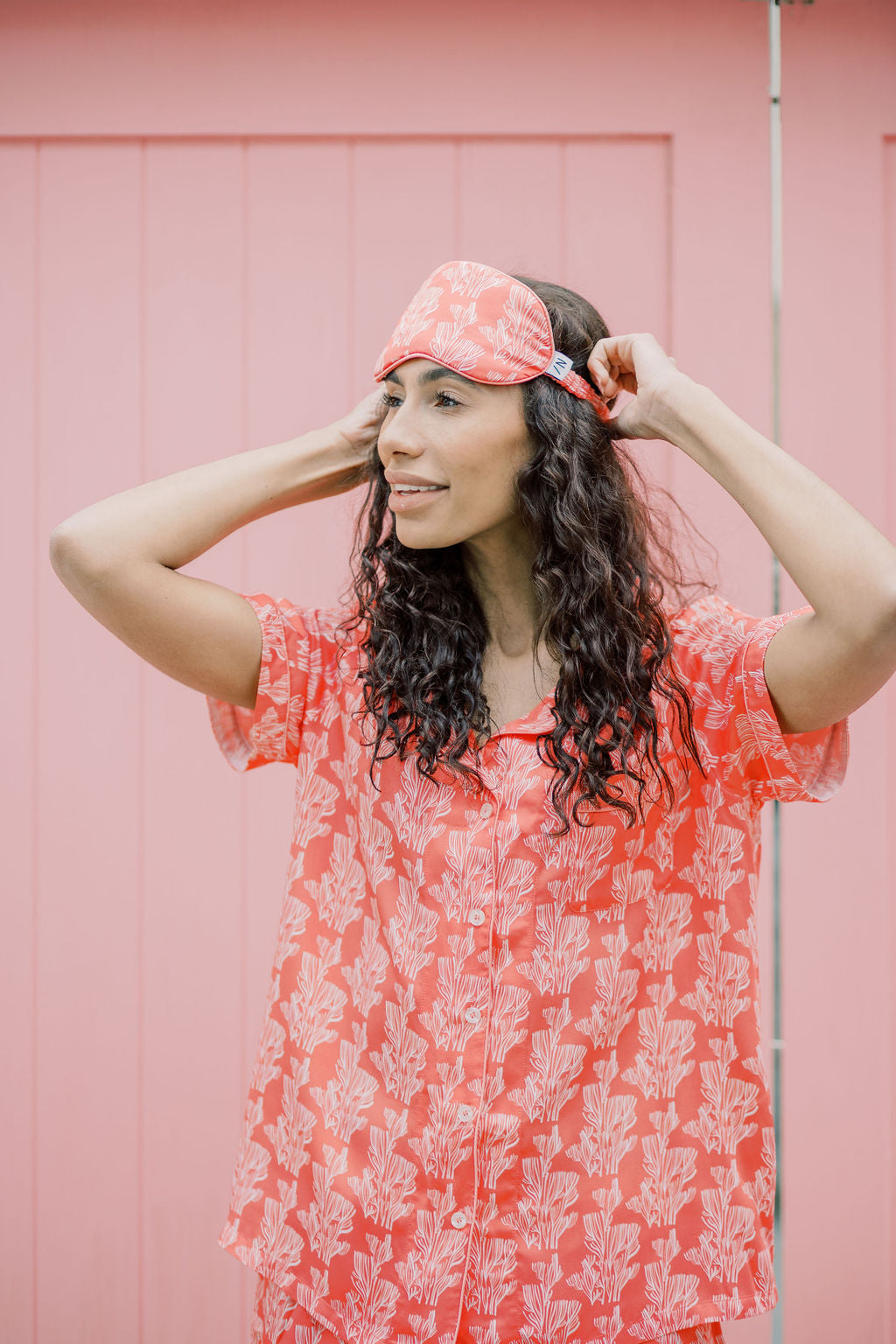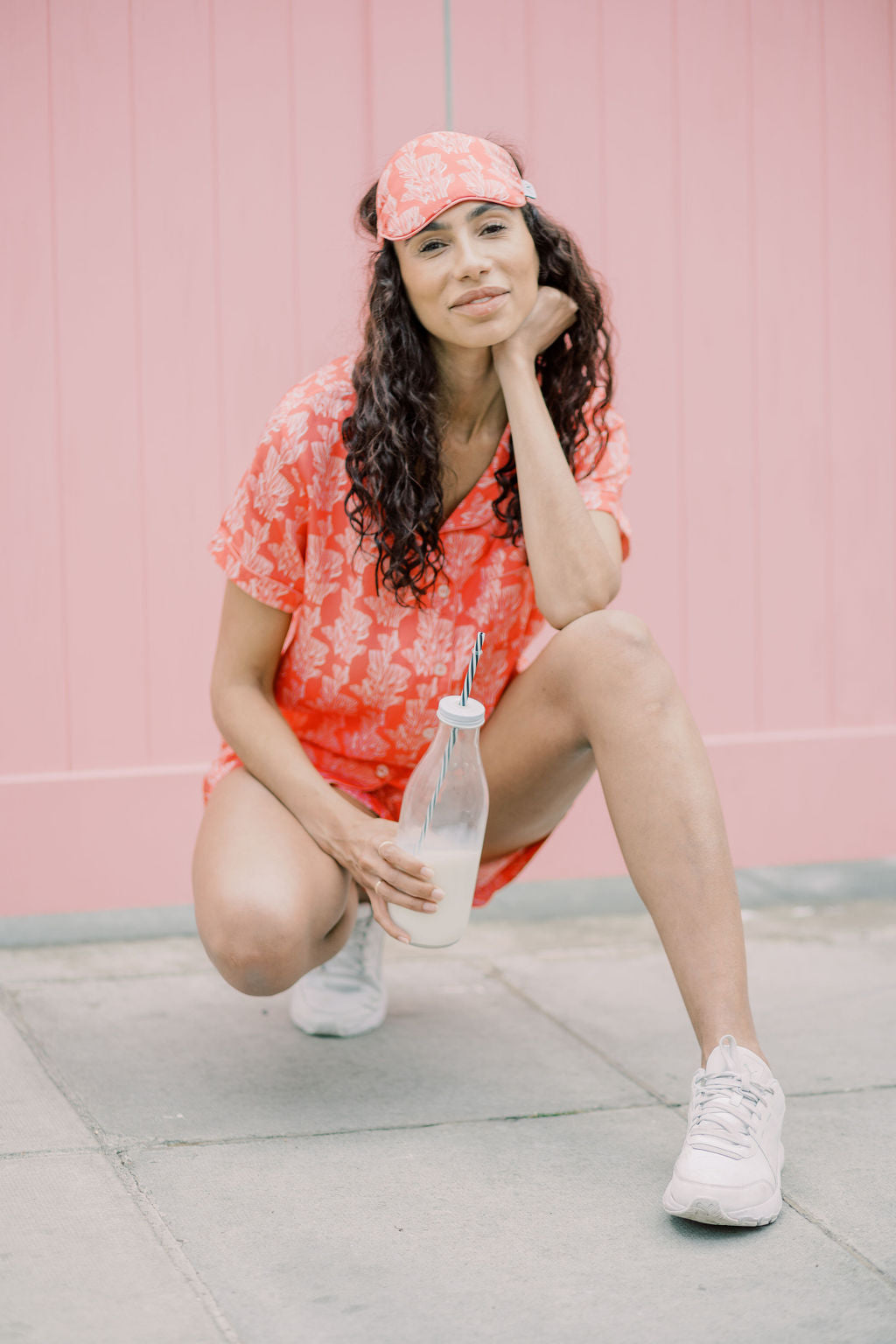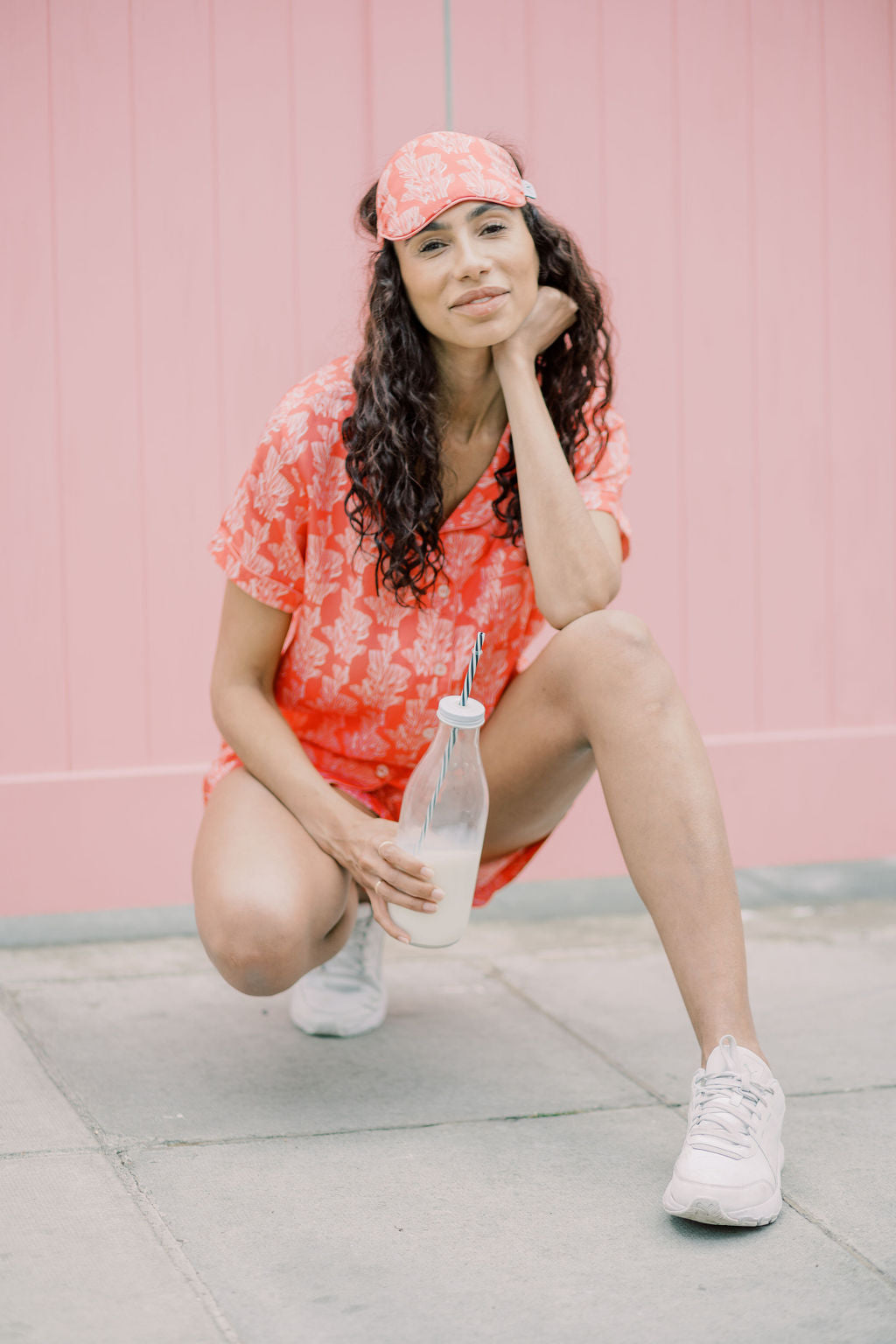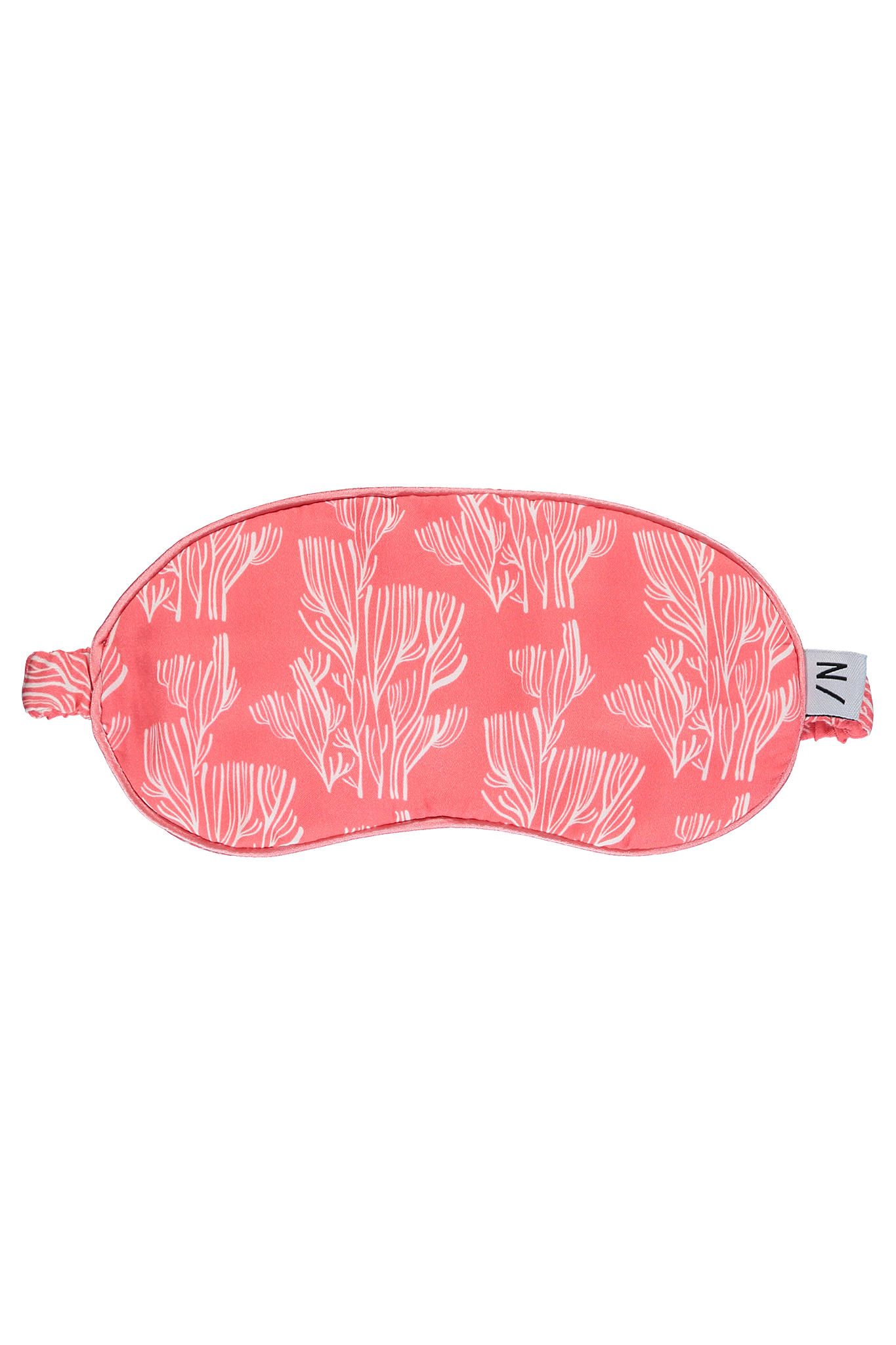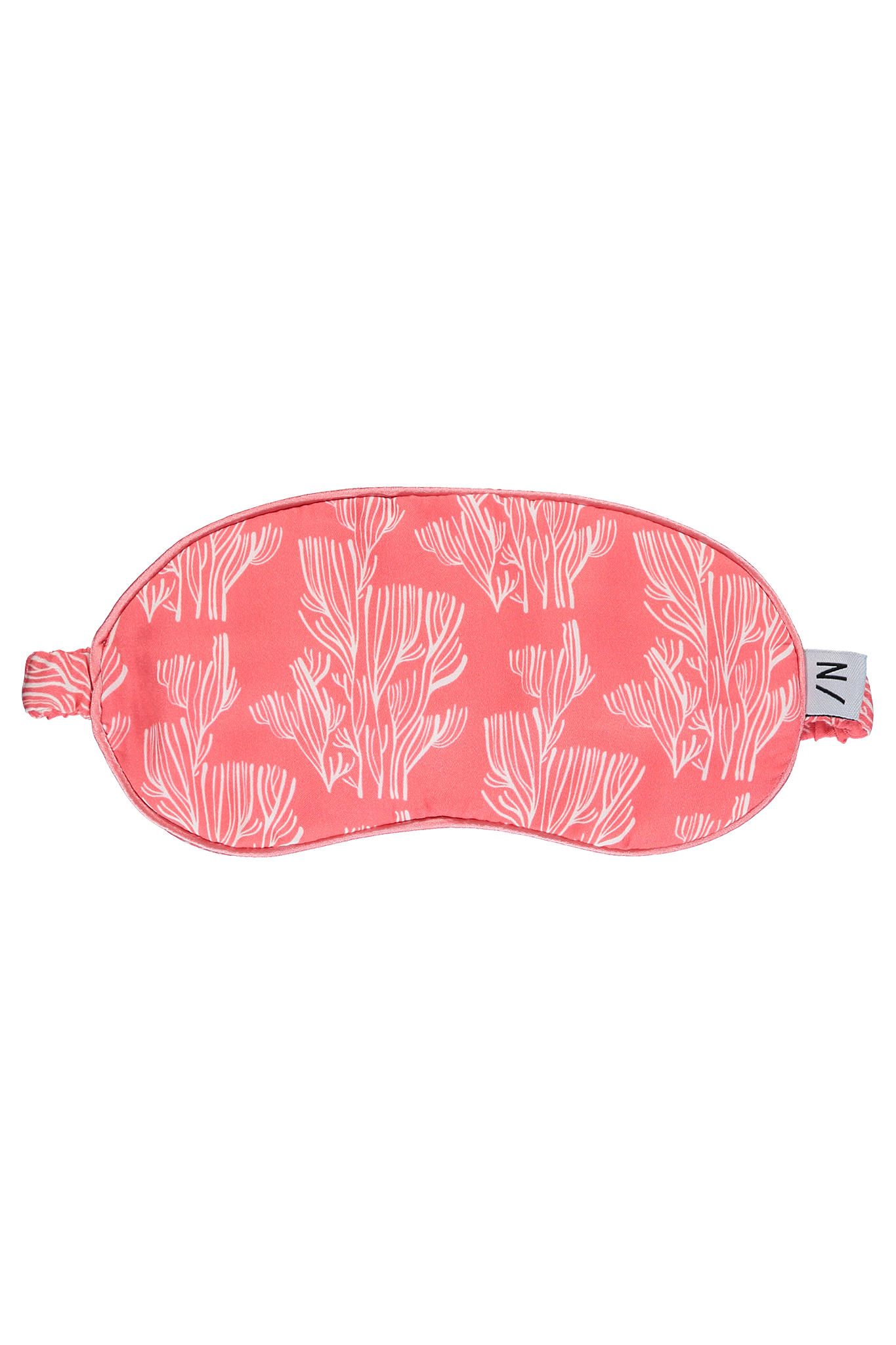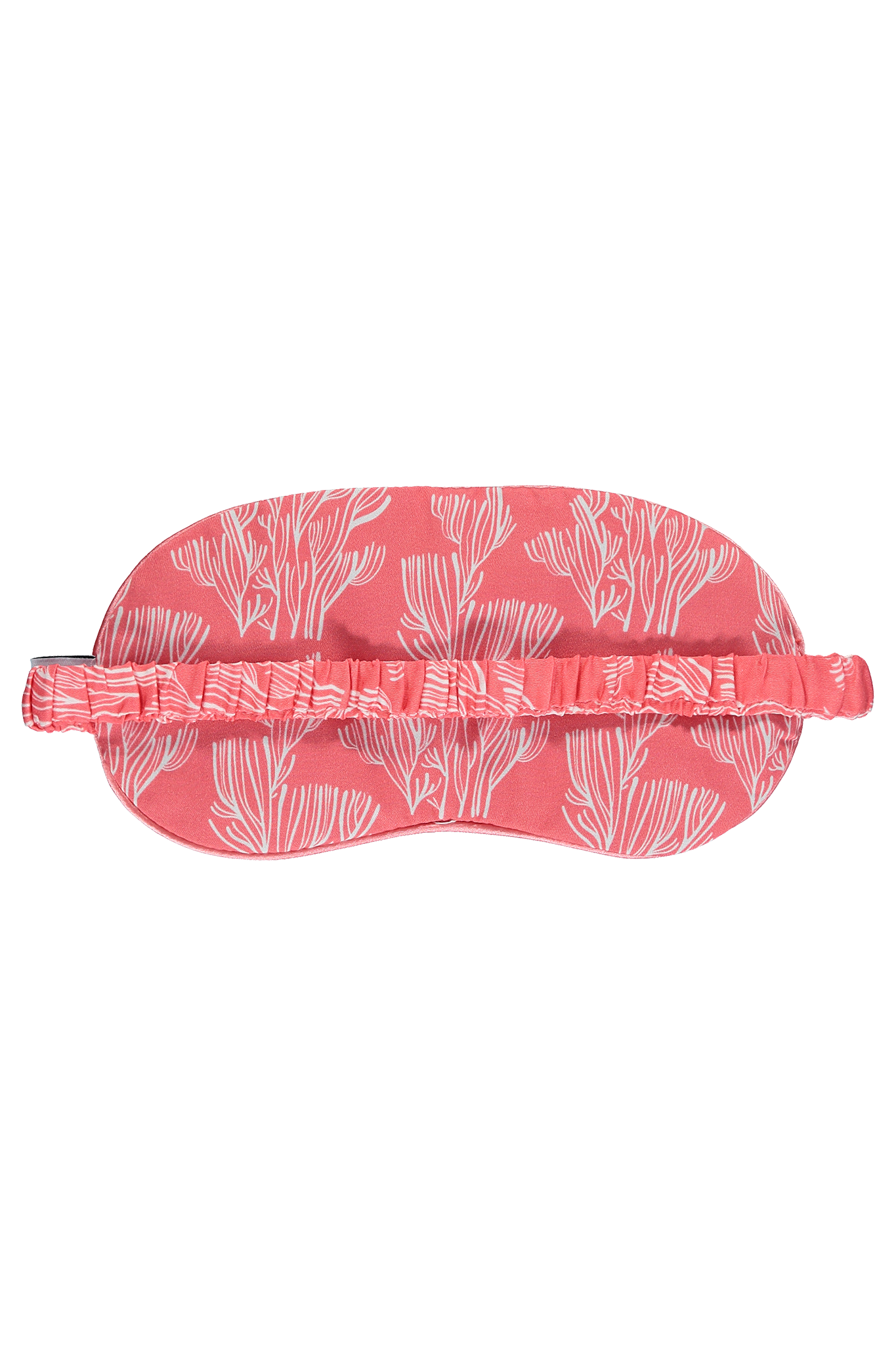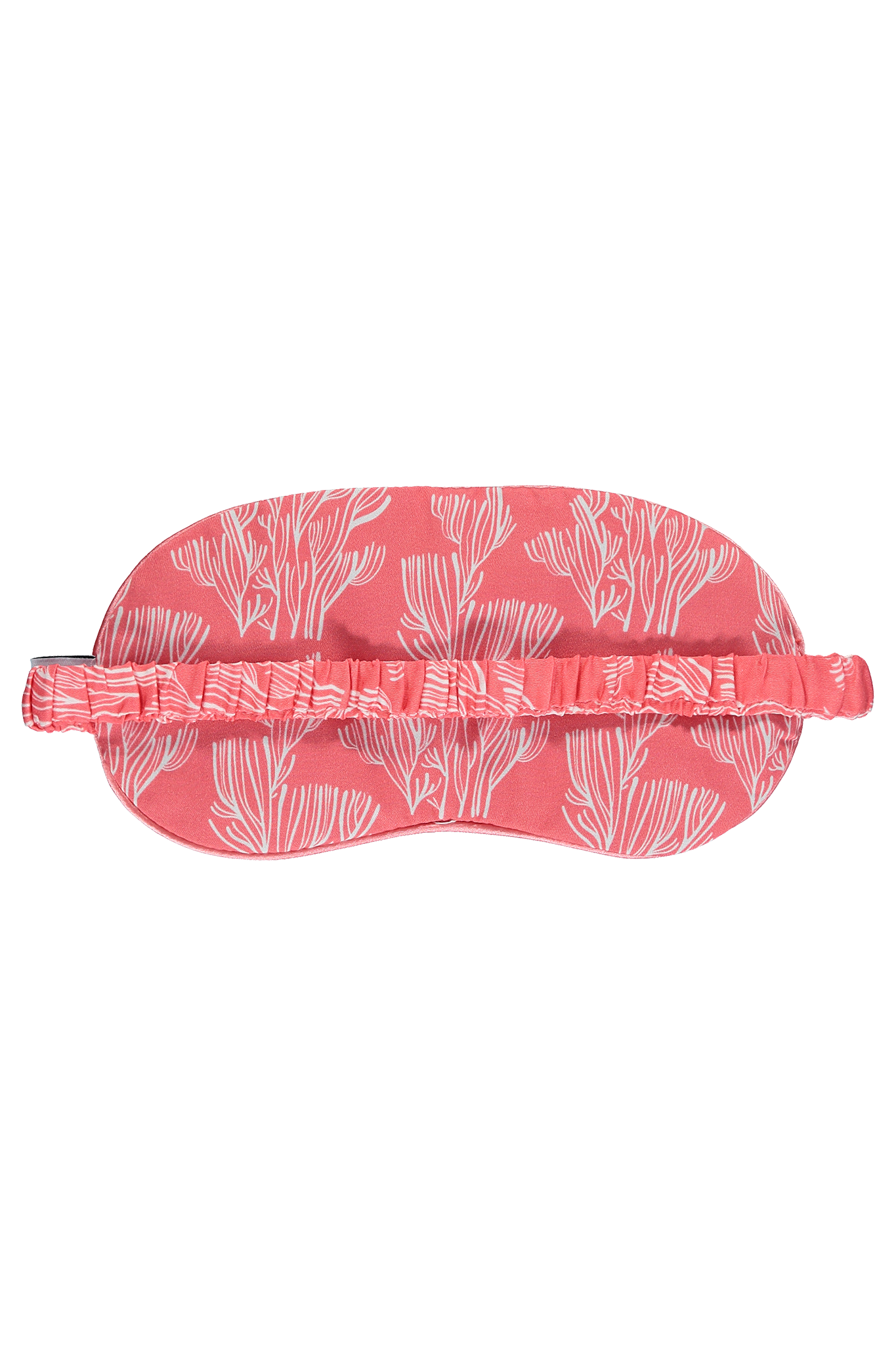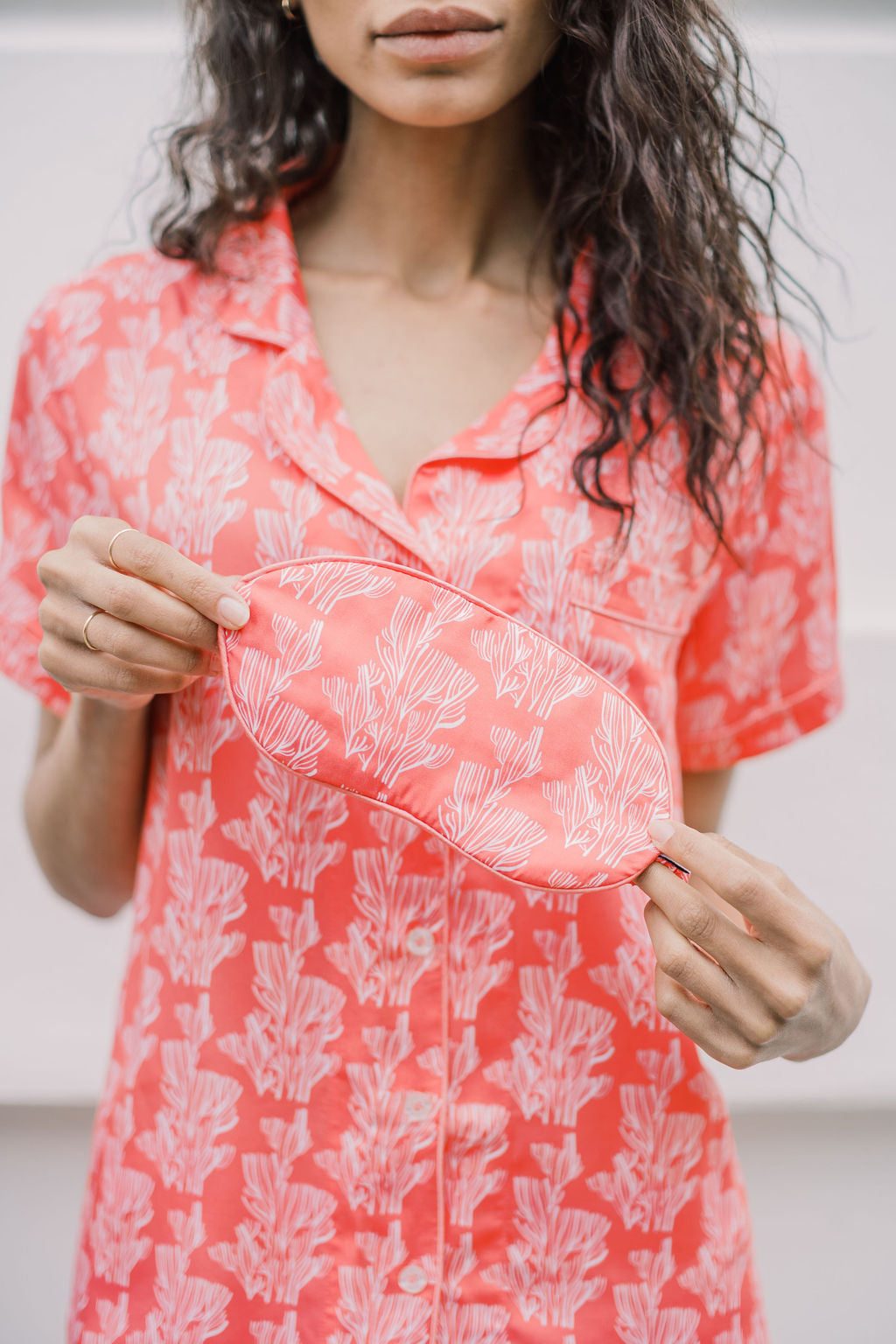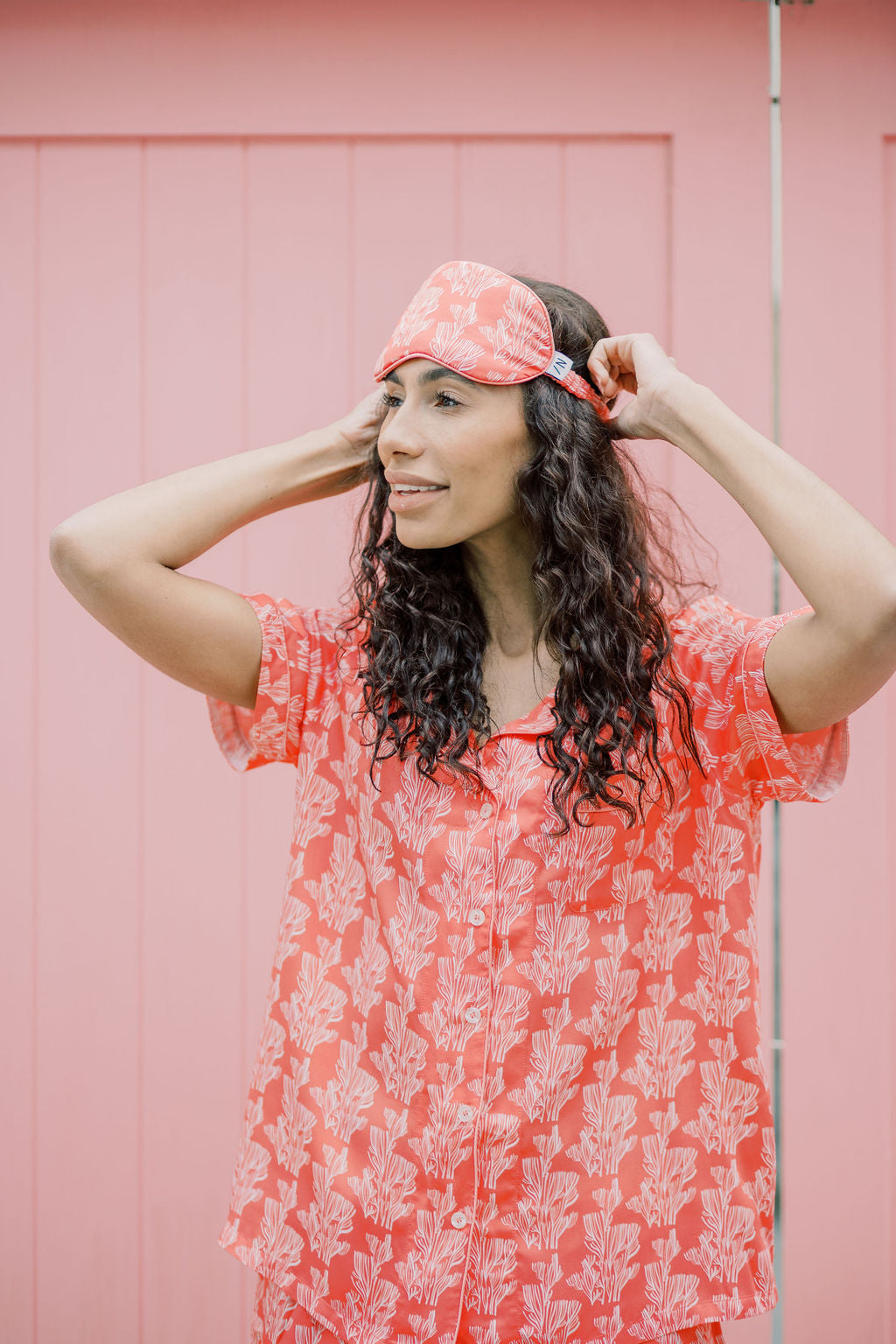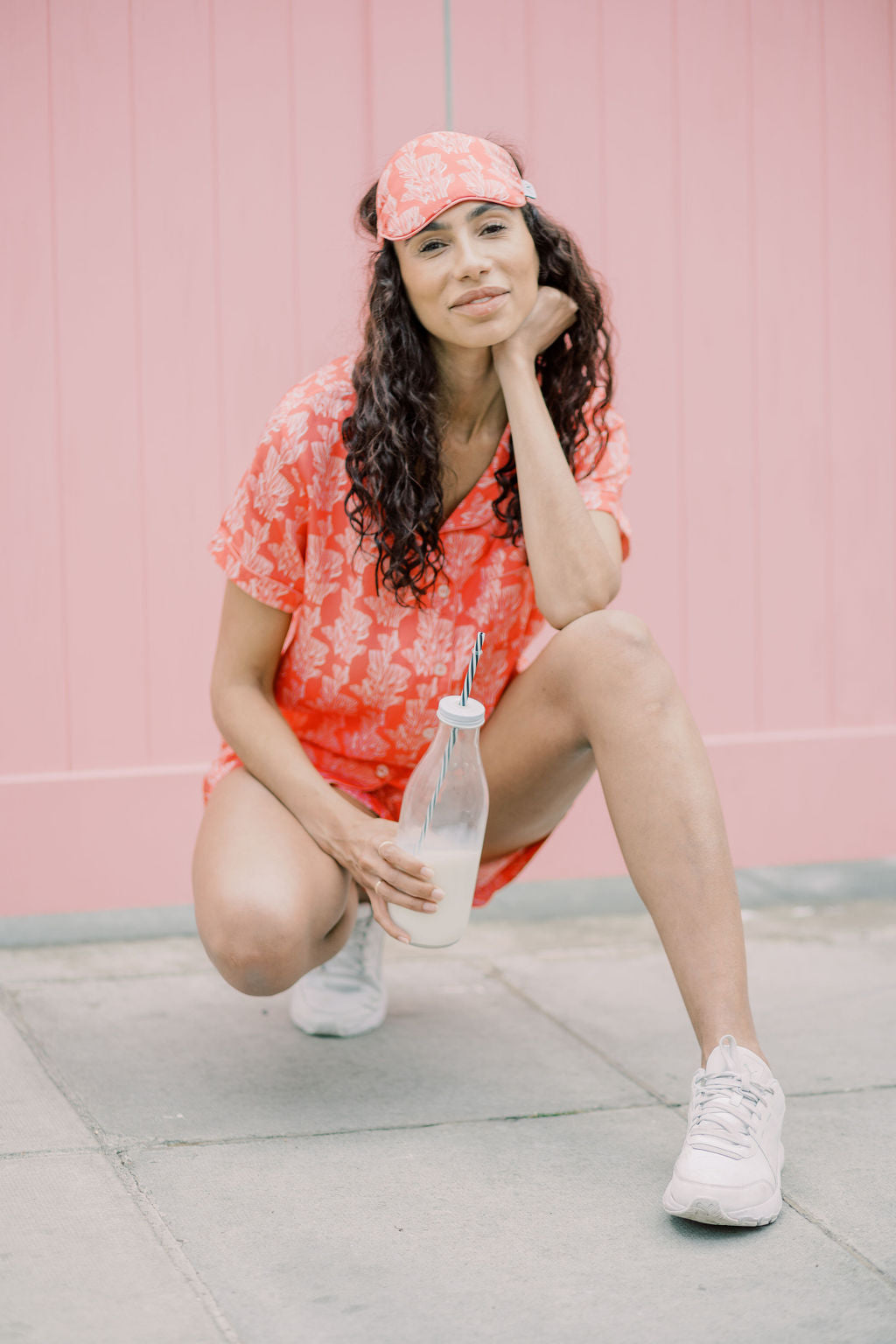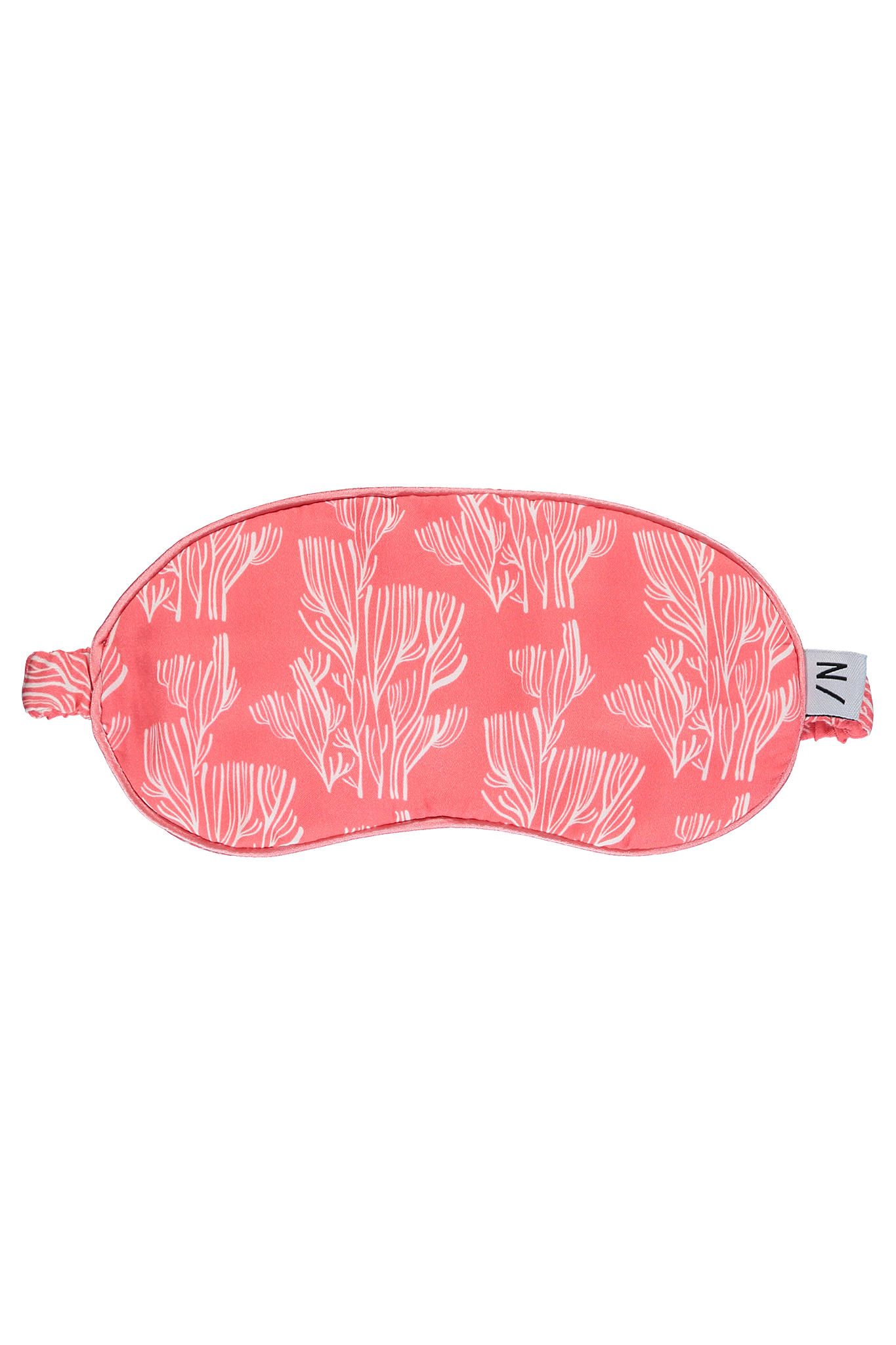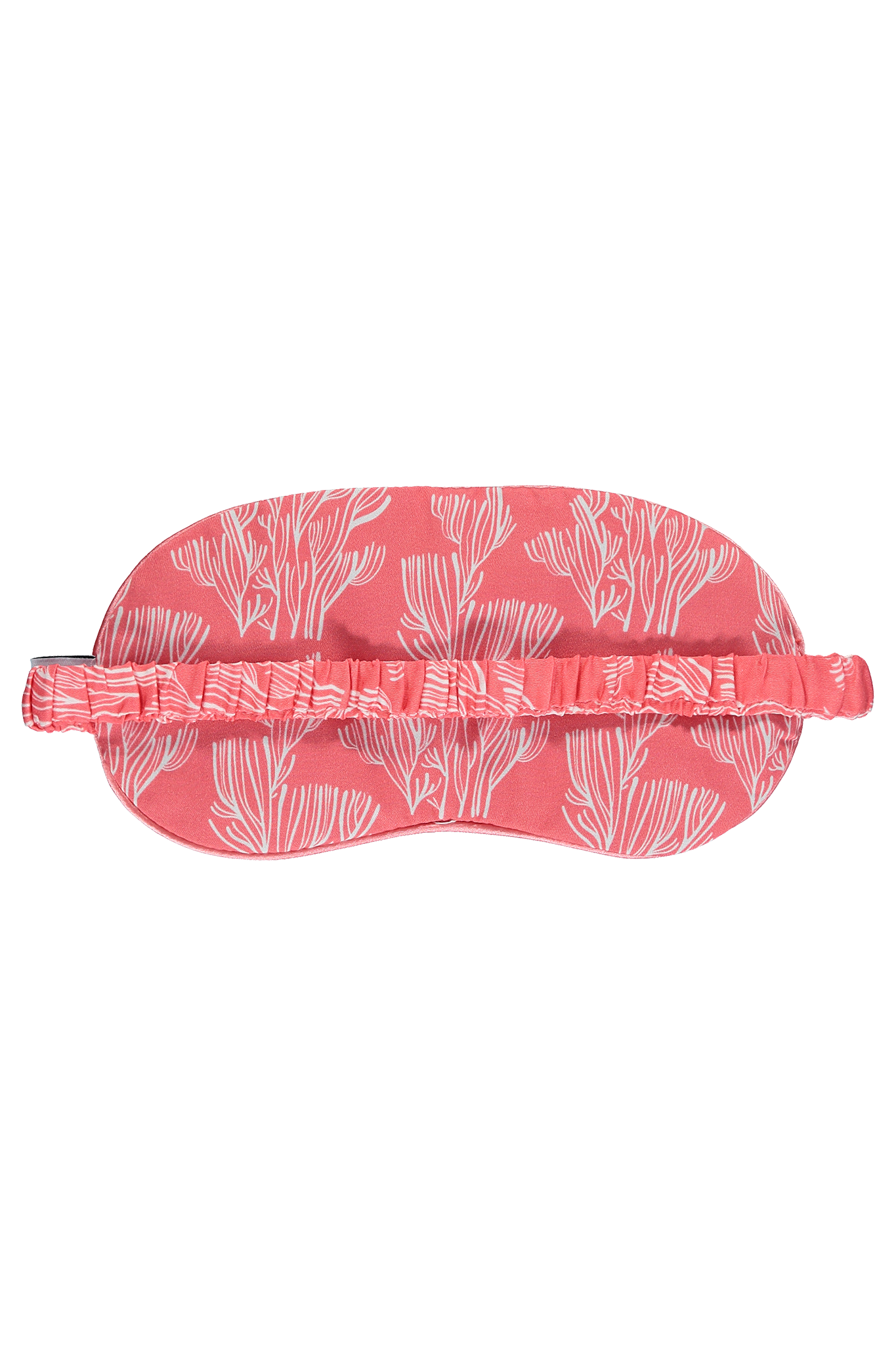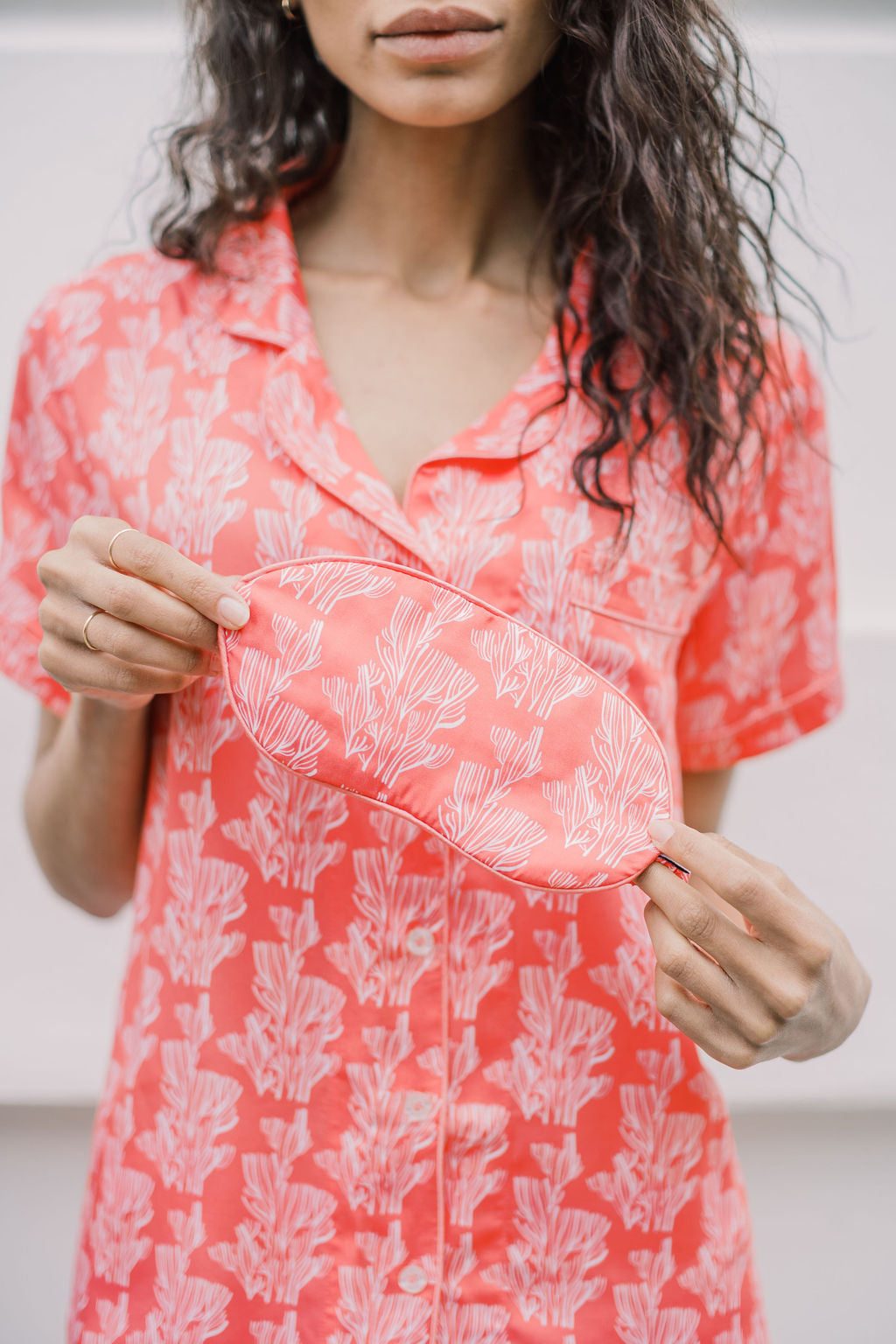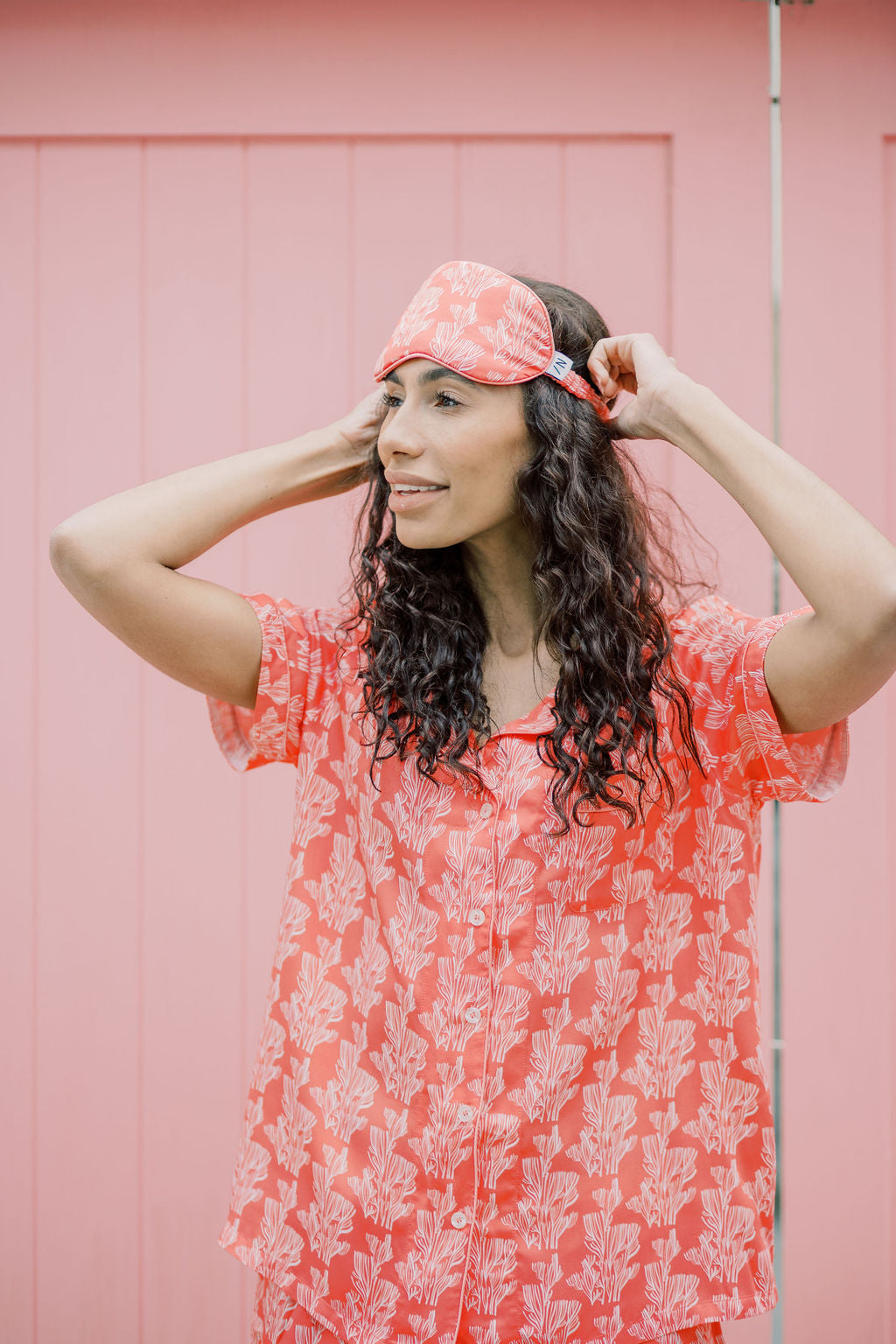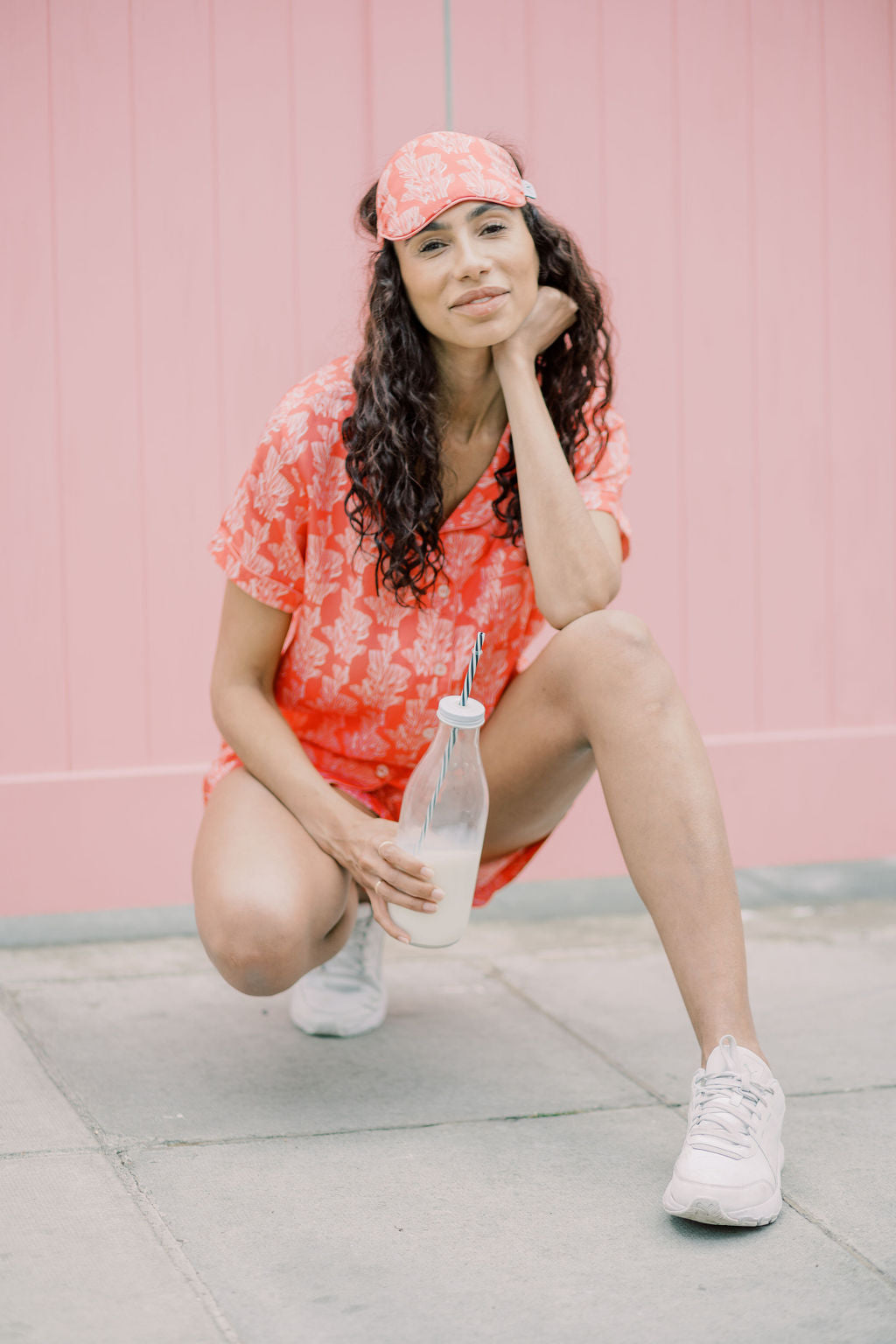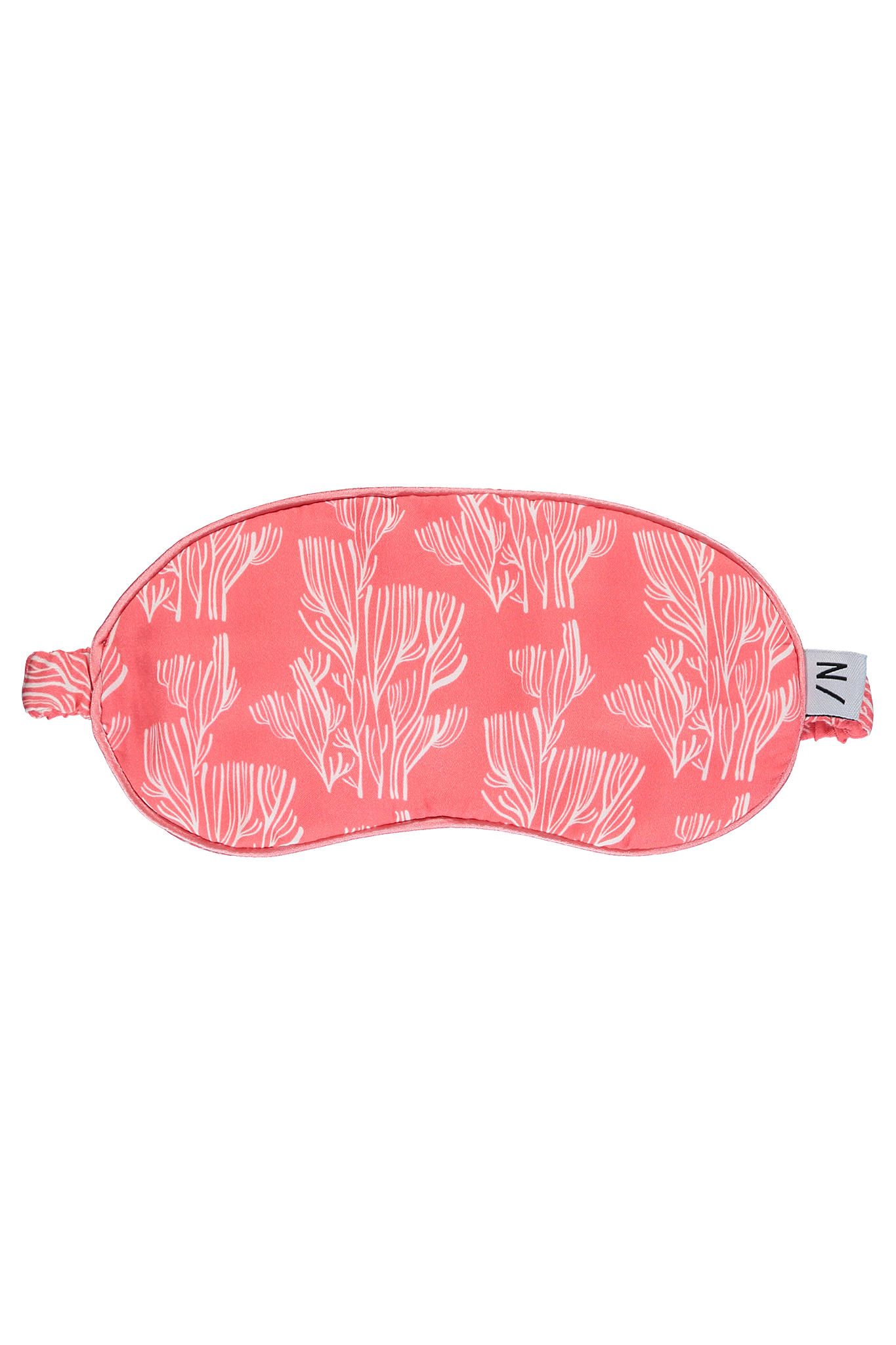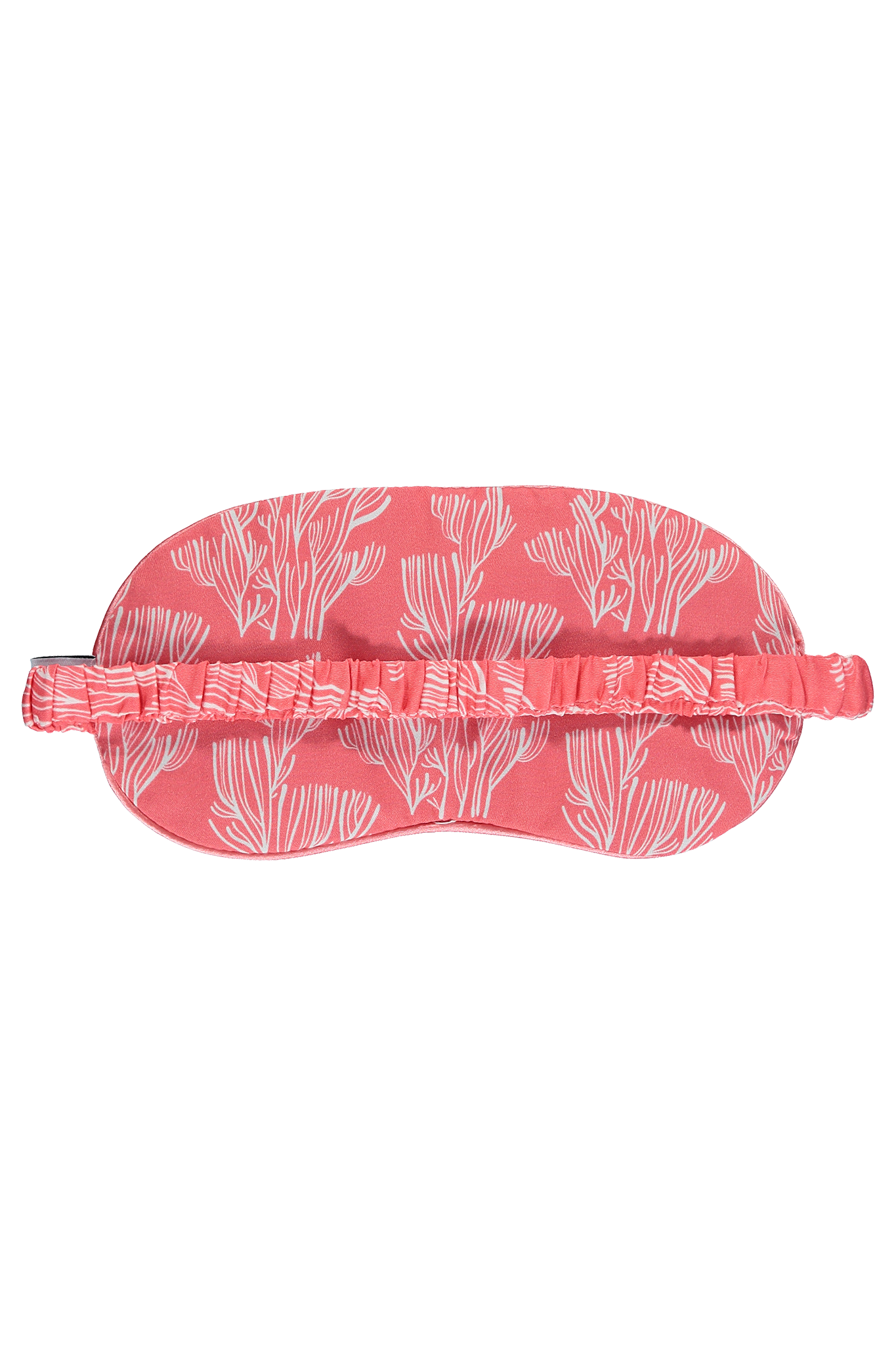 Coral Coolness Eyemask
Block out light from blue screens and sunlight, with this super soft eyemask - made of Nightire's bespoke bamboo fabric. Lightweight, skin-friendly and luxurious, these beauty sleep masks make for the perfect partner to a good snooze. They're also great for travelling, so next time you're out and about, make sure to bring one with. Bamboo does not soak up your skin products, important especially for the sensitive eye area.

We use fabric off-cuts from our PJs to make these masks, to minimise waste. This item is perfectly poised (and packaged) for gifting.
Our PJs & boxers are true to size, but when in doubt, have a look at the size guide here to sense check your choice.
This LIMITED EDITION print is part of our Citrus by the Sea range - inspired by two of our favourite things - fresh fruit and summery seaside holidays. The patterns are sure to brighten up your day, no matter how stressful it's been.

The coral pattern is an ode to all the fine folk who enjoy a midnight snack - because, did you know, coral polyps (the tiny animals that form coral reefs) come out of their shells at night after a day of snoozing, and extend their tentacles to feed? They're probably not snacking on chocolate chip cookies like the best of us but we like their MO anyway.

Returns can be made within 30 days of purchase & standard shipping is free for EU, US & UK orders of pyjama & bedding sets. Customs duties (where applicable) are not covered in the price. Please note sales to the EU, Canada and Switzerland will incur local taxes & duties. For more info, visit our shipping page.
WHY BAMBOO?
Glad you asked
Fabric made from bamboo is incredibly soft with a texture like silk – smooth and luxuriously comfortable – but also, surprisingly, very strong. Bamboo fabric keeps you dry as it absorbs and evaporates sweat real quick, which keeps you comfortable in all temperatures (g'bye night sweats). That's why it's termed by some as 'air conditioned clothing'. Bamboo is also antibacterial, which means the material stays fresher and odour-free longer, for a more hygienic and healthier you.

Every order receives a *FREE* better-your-sleep e-book.