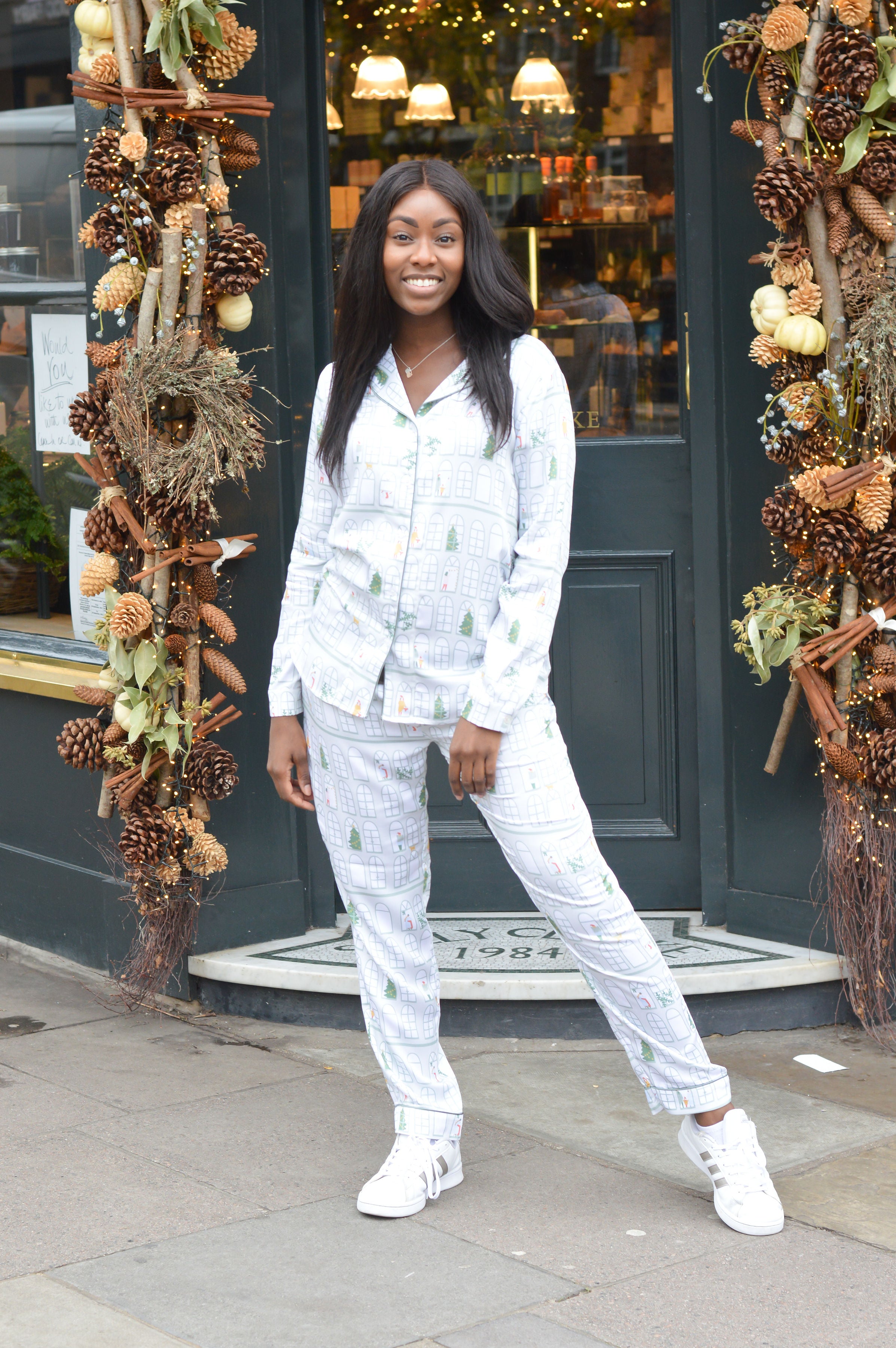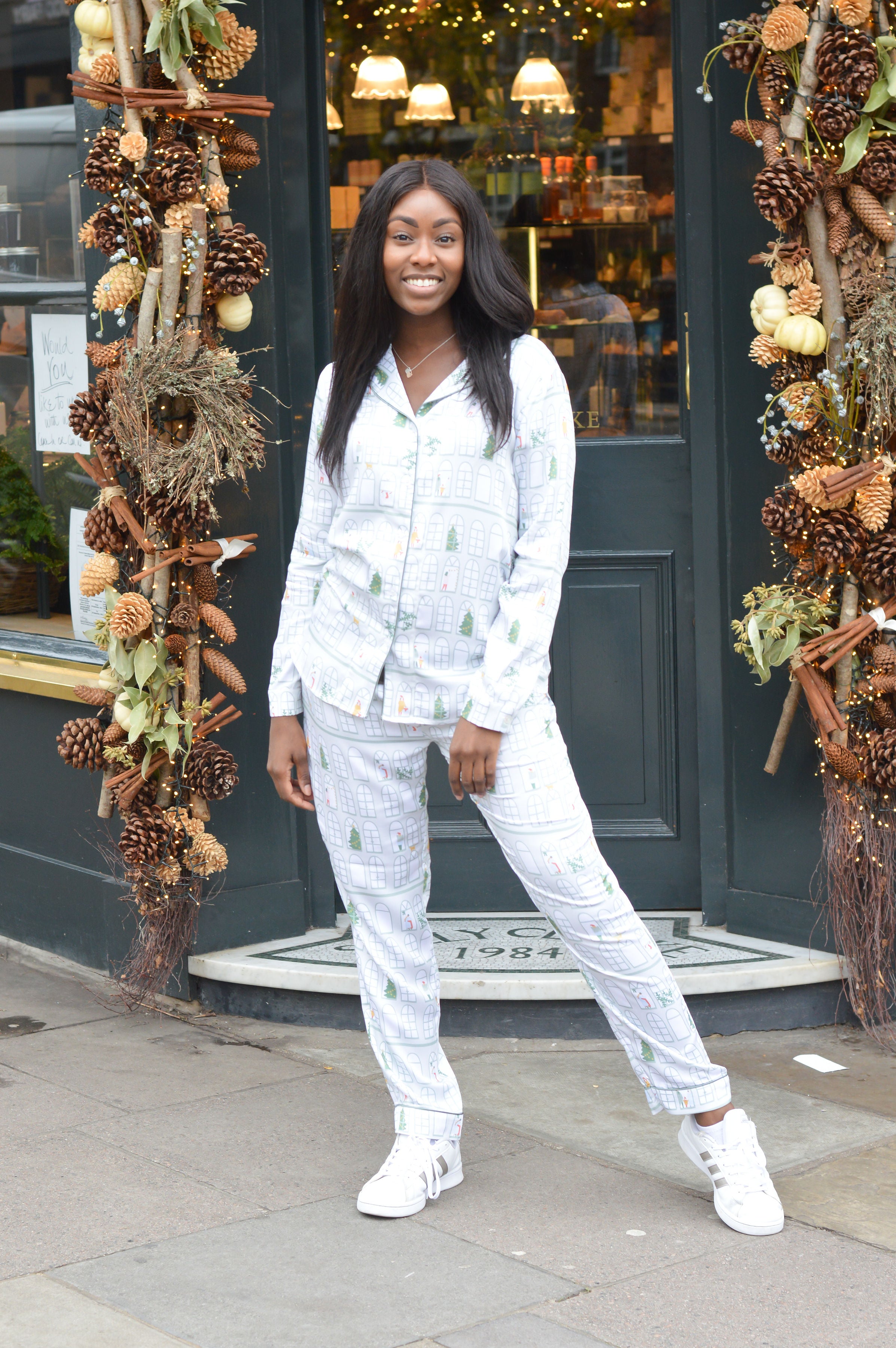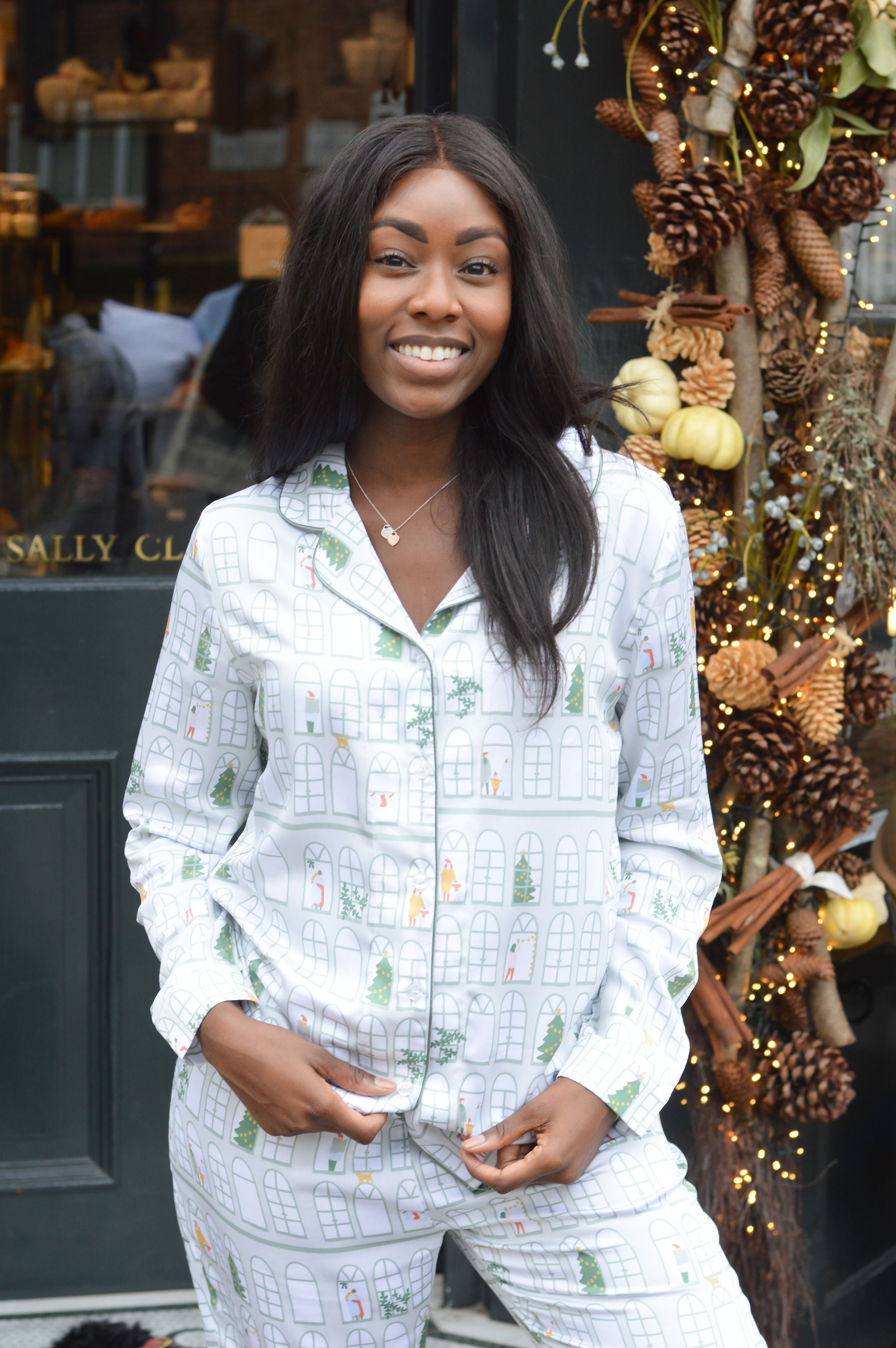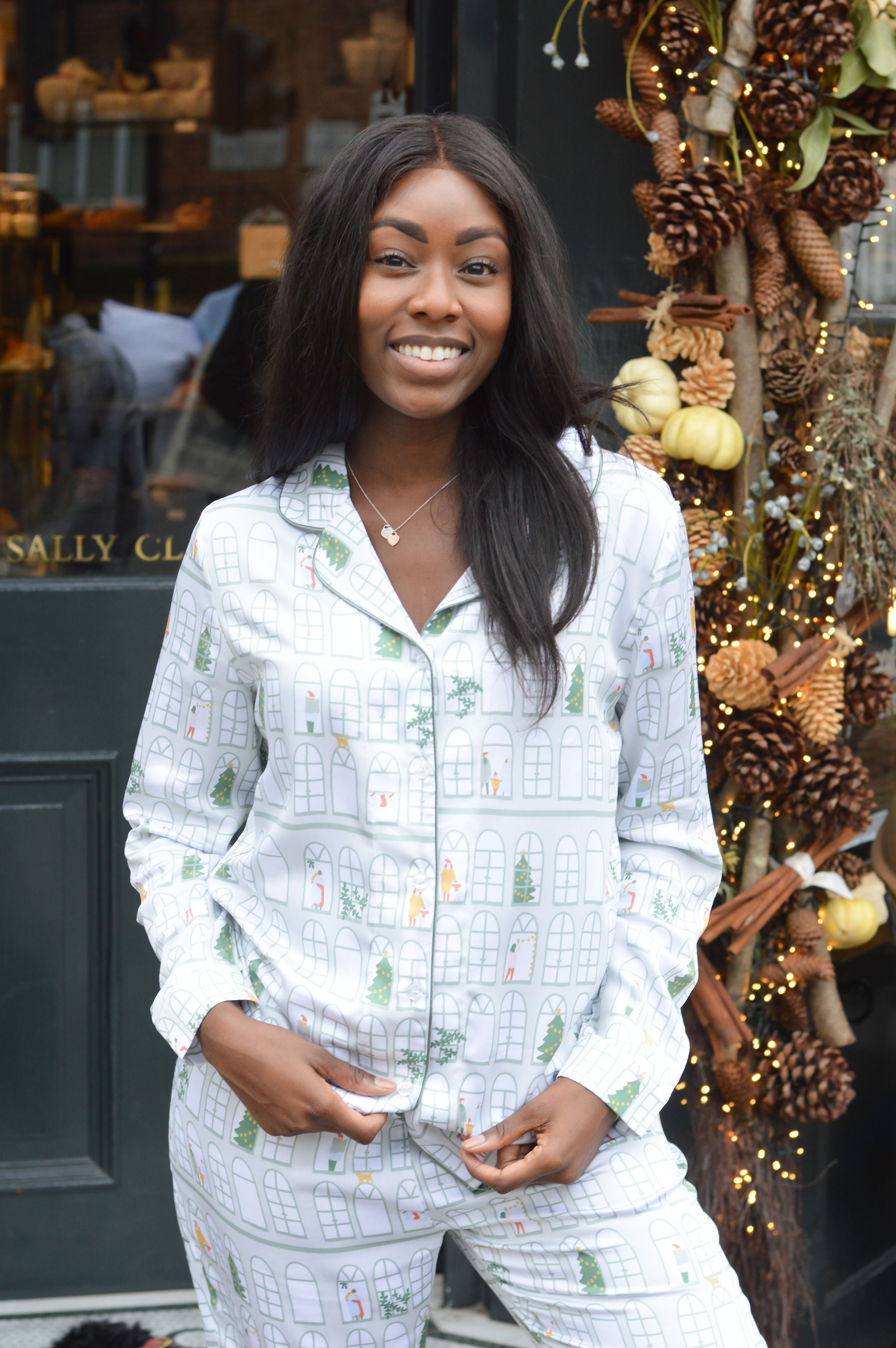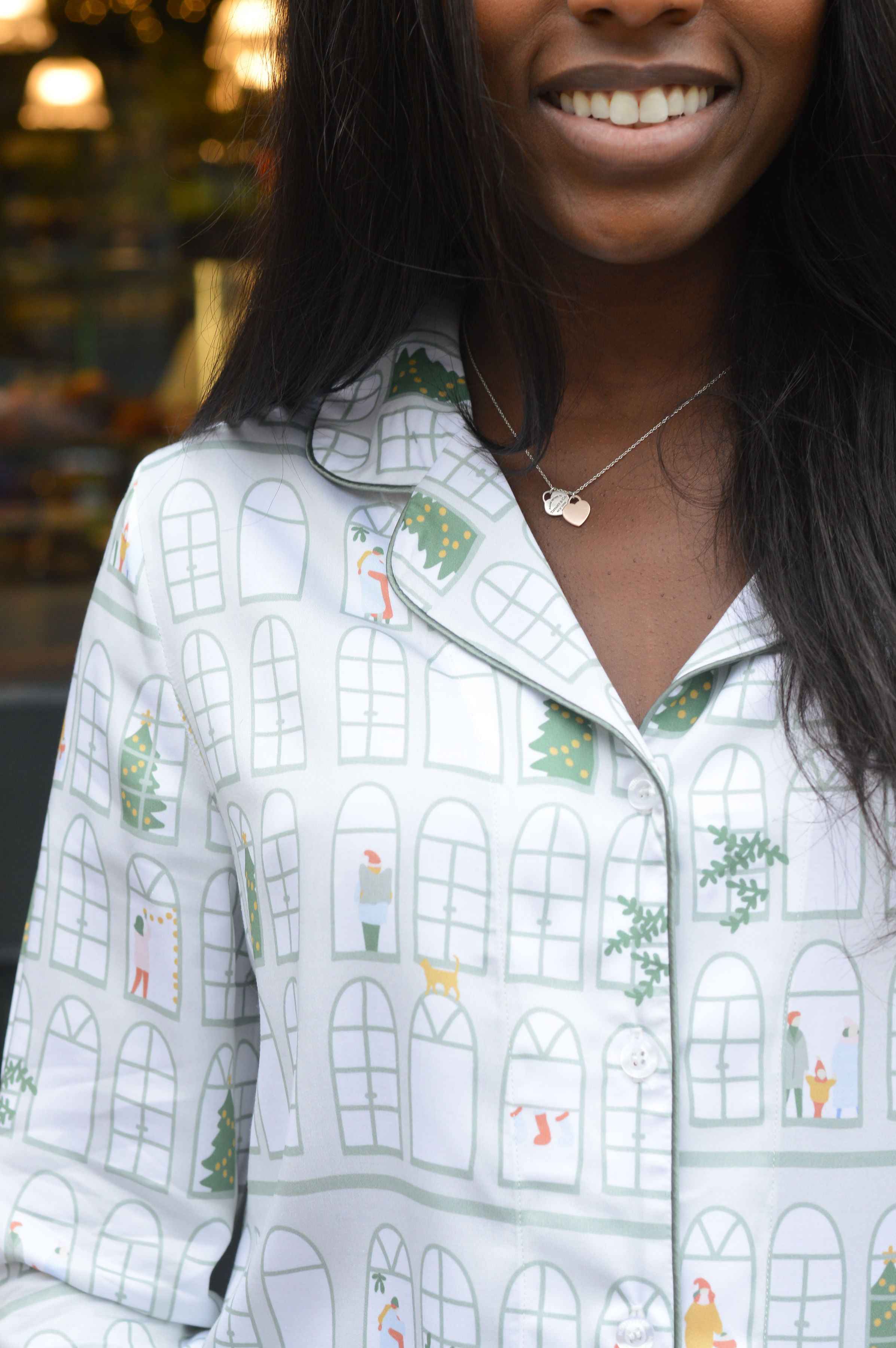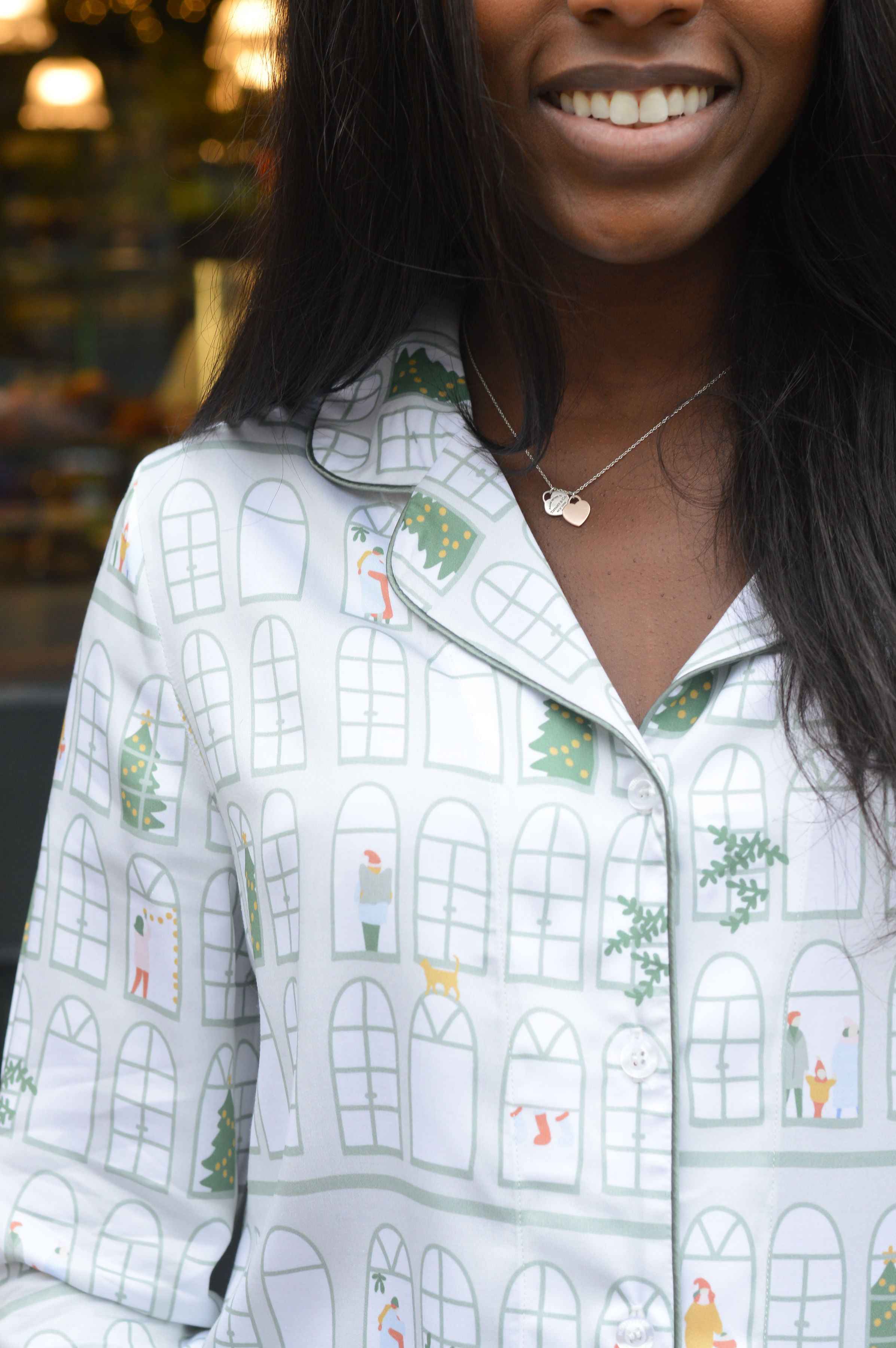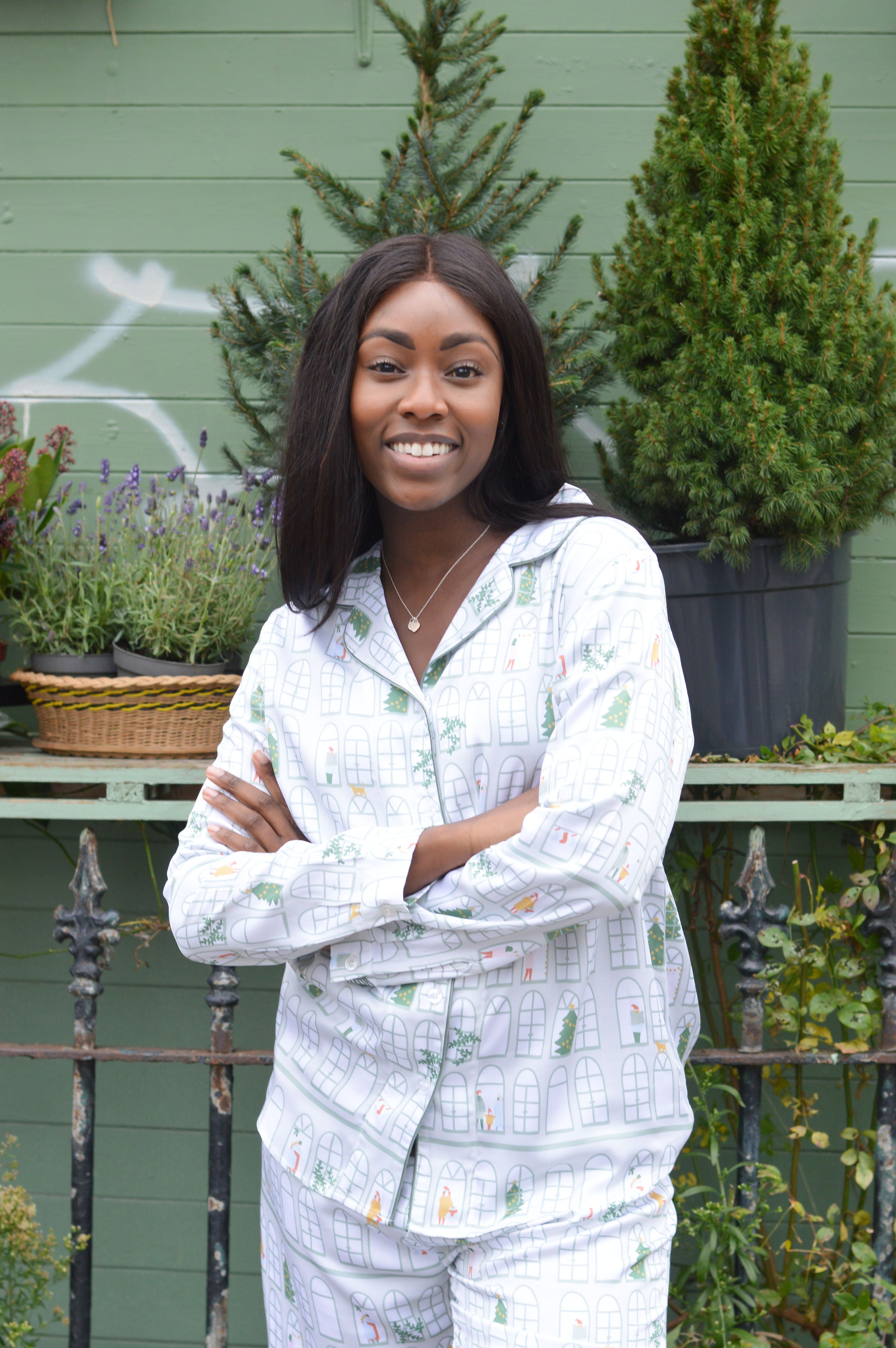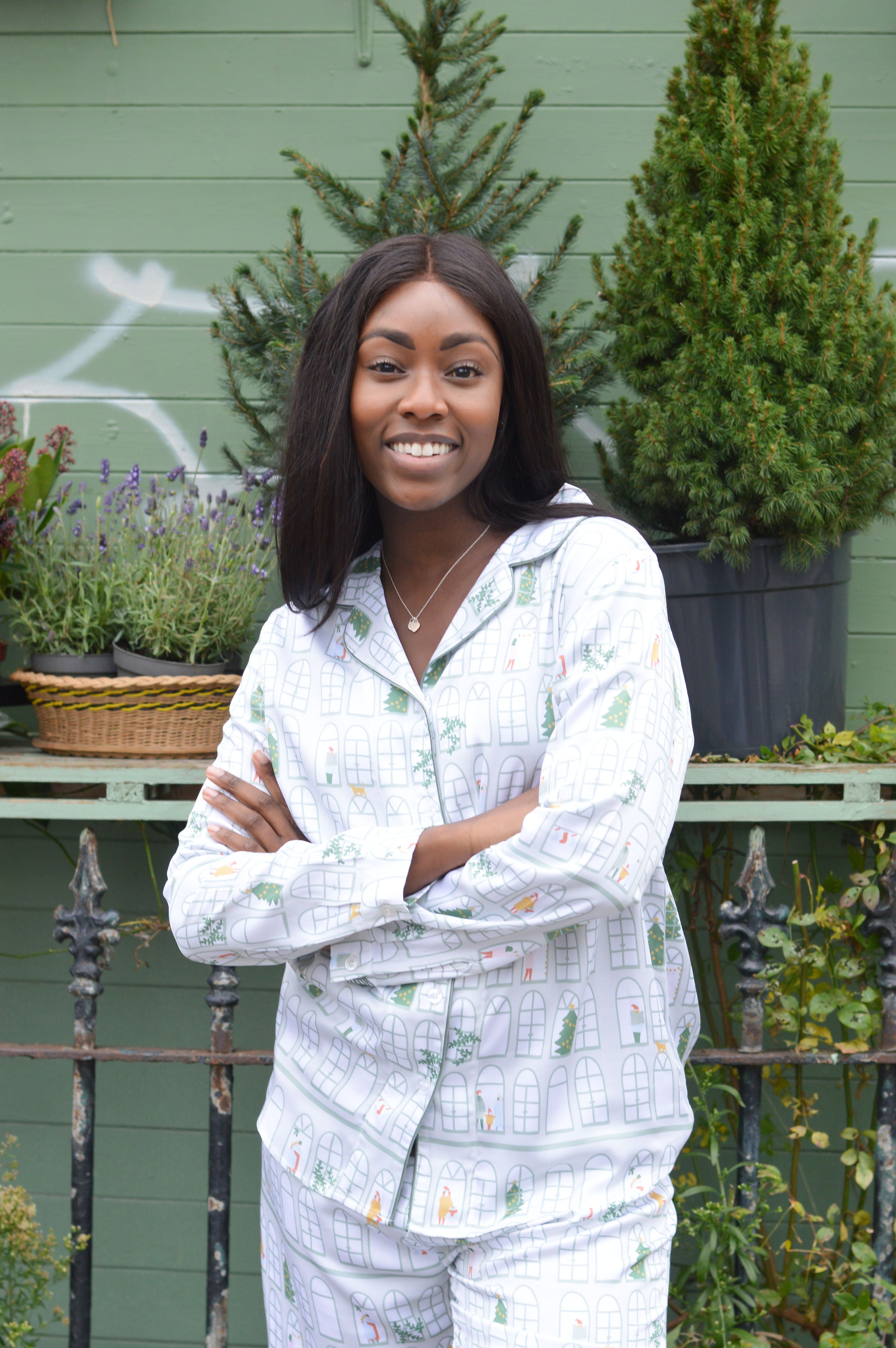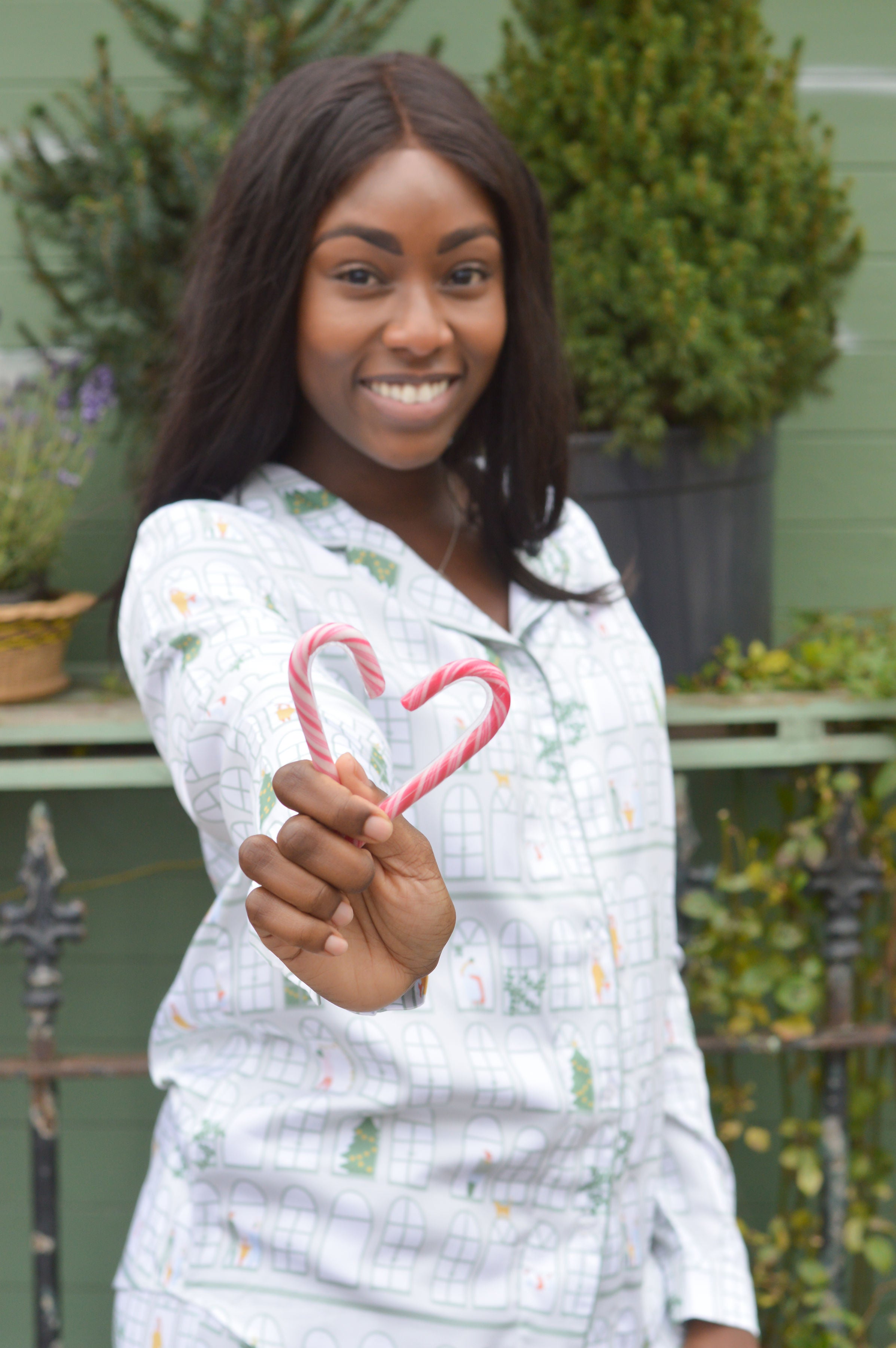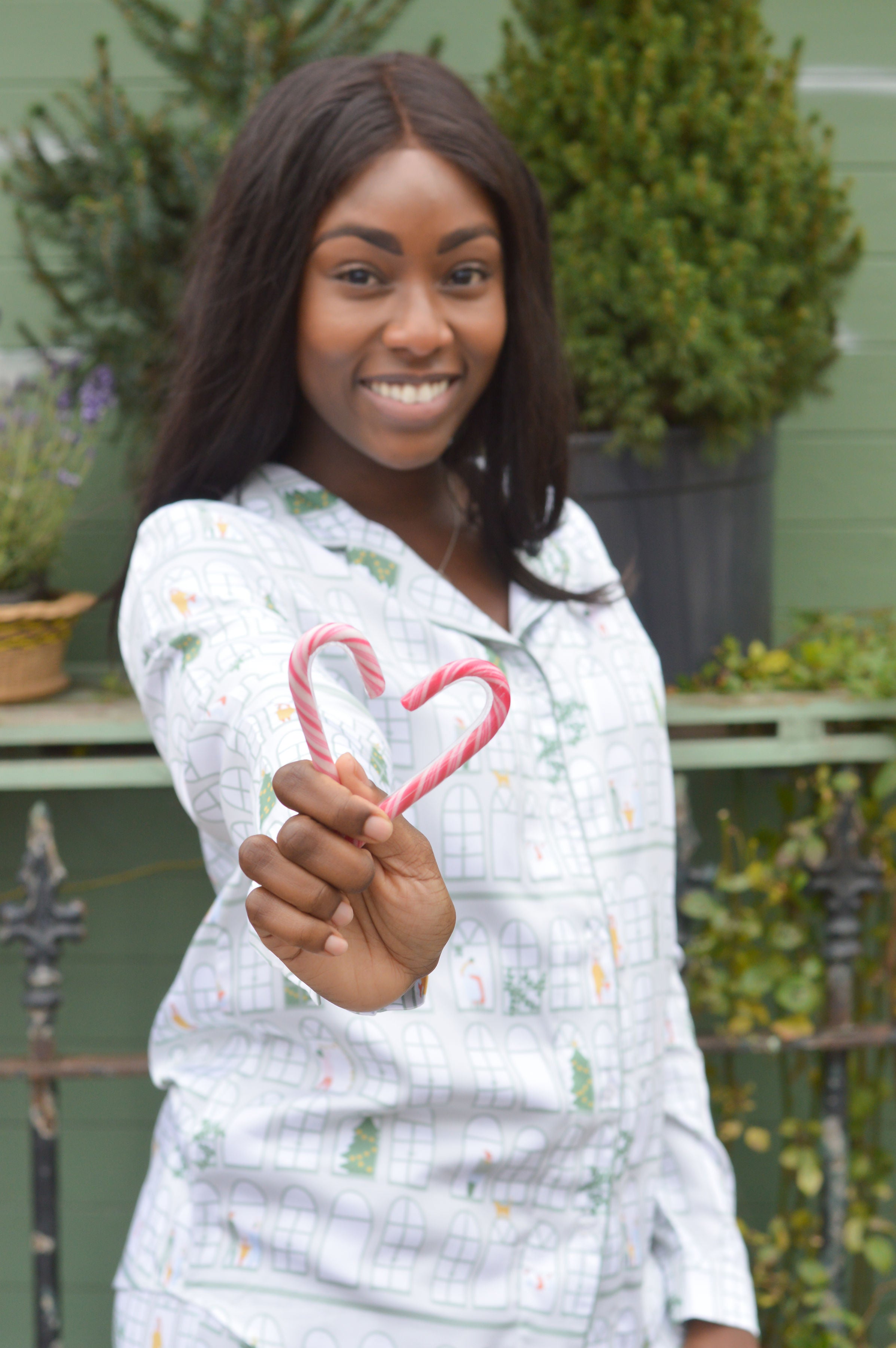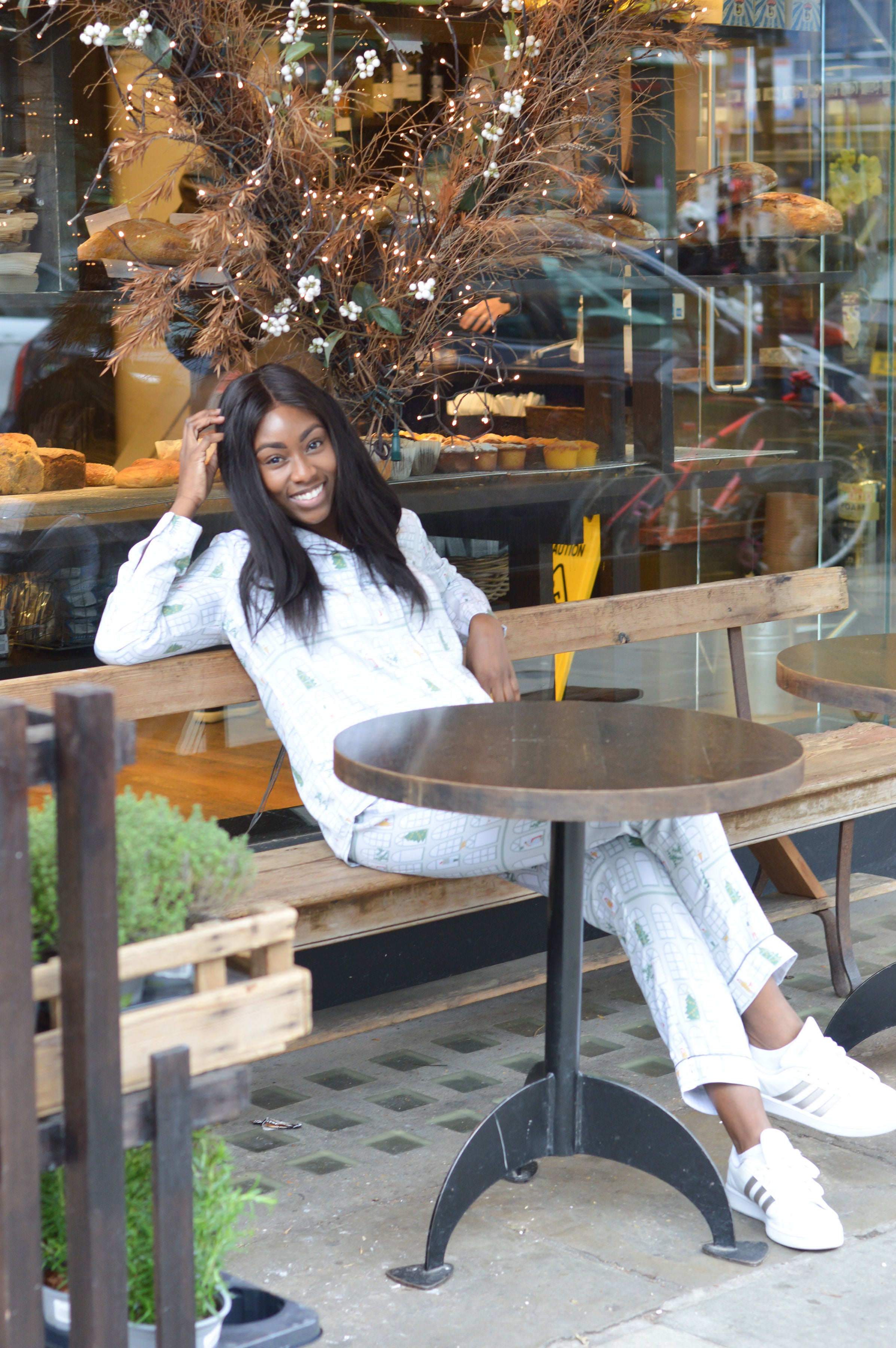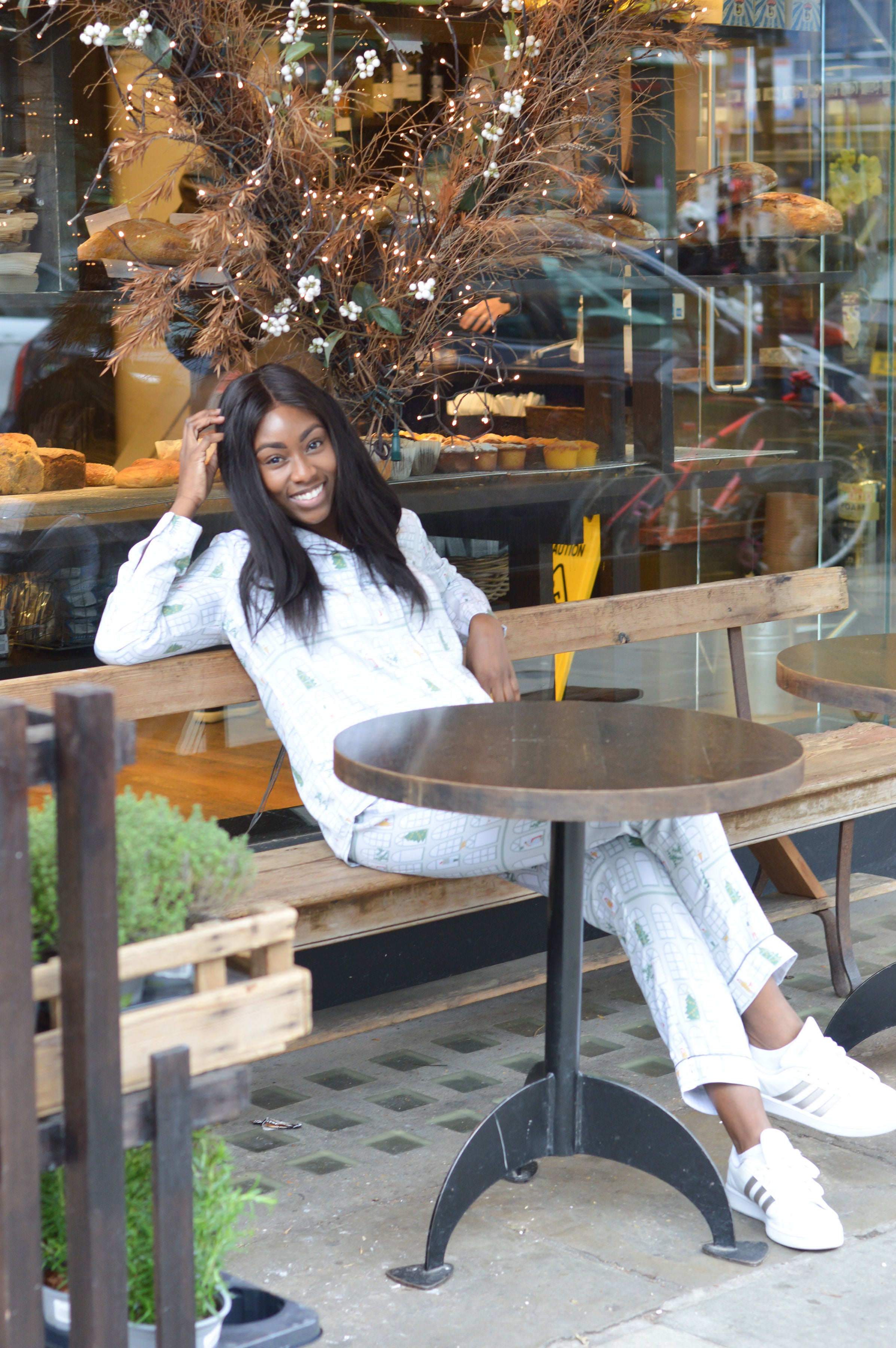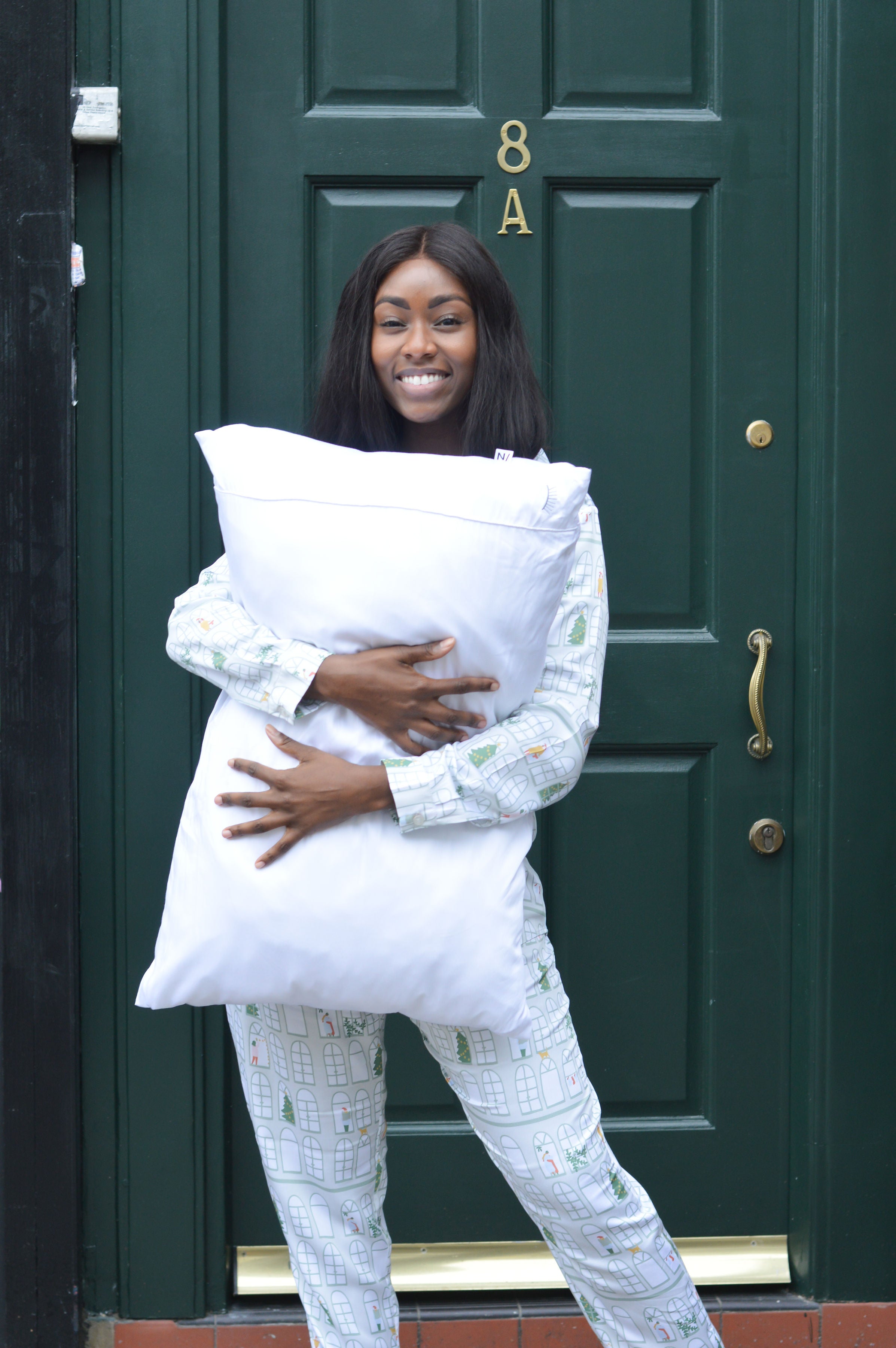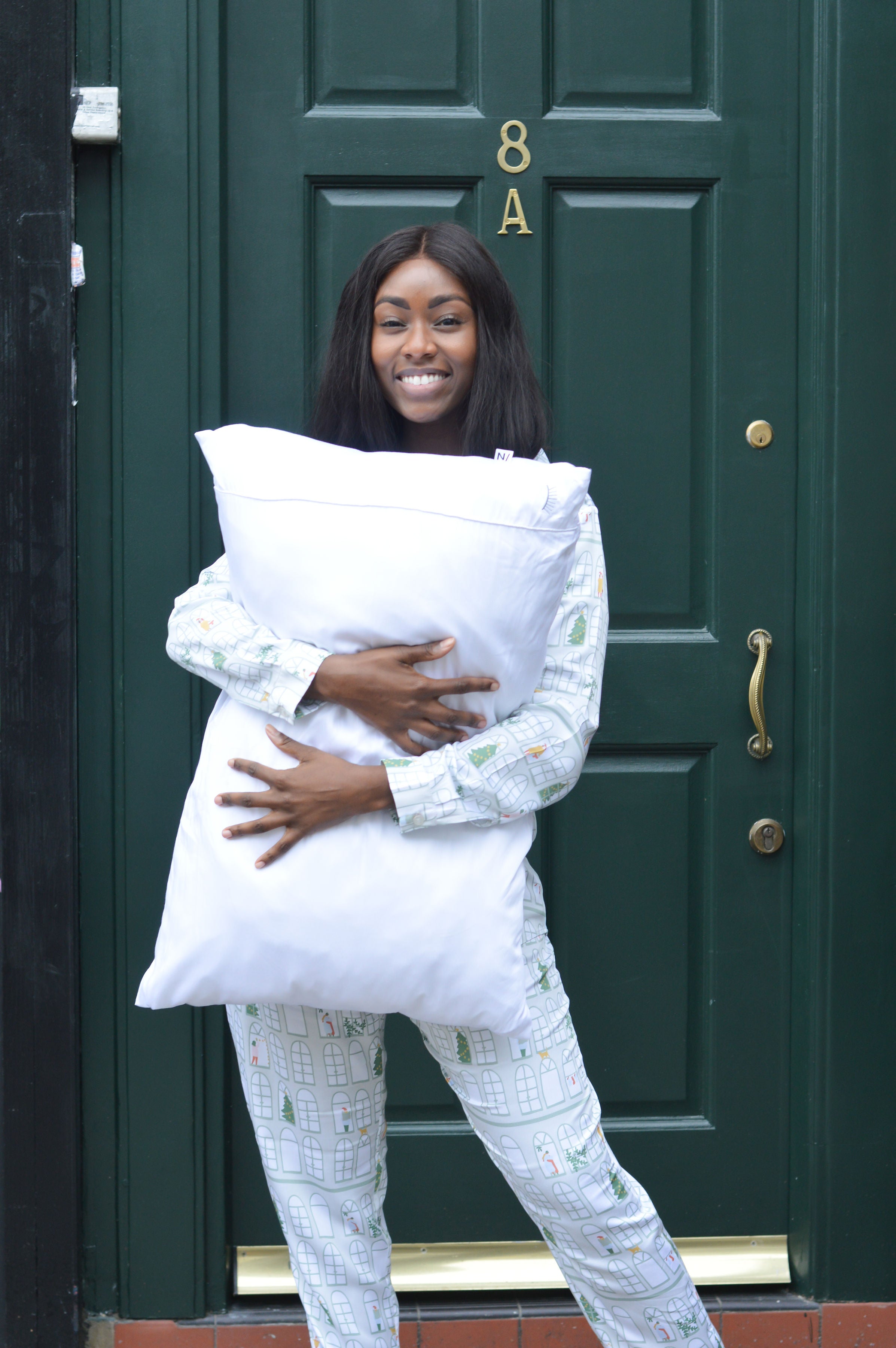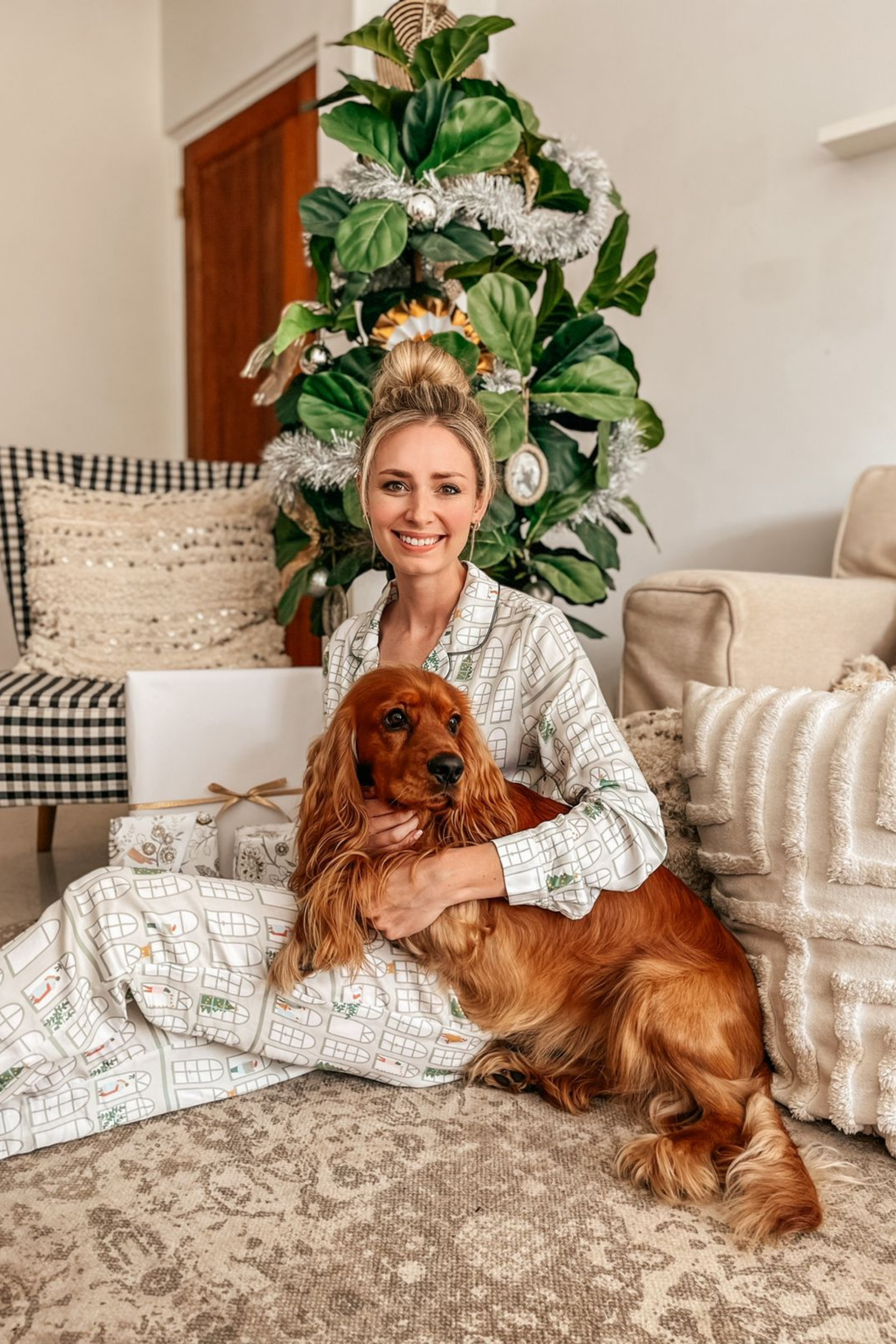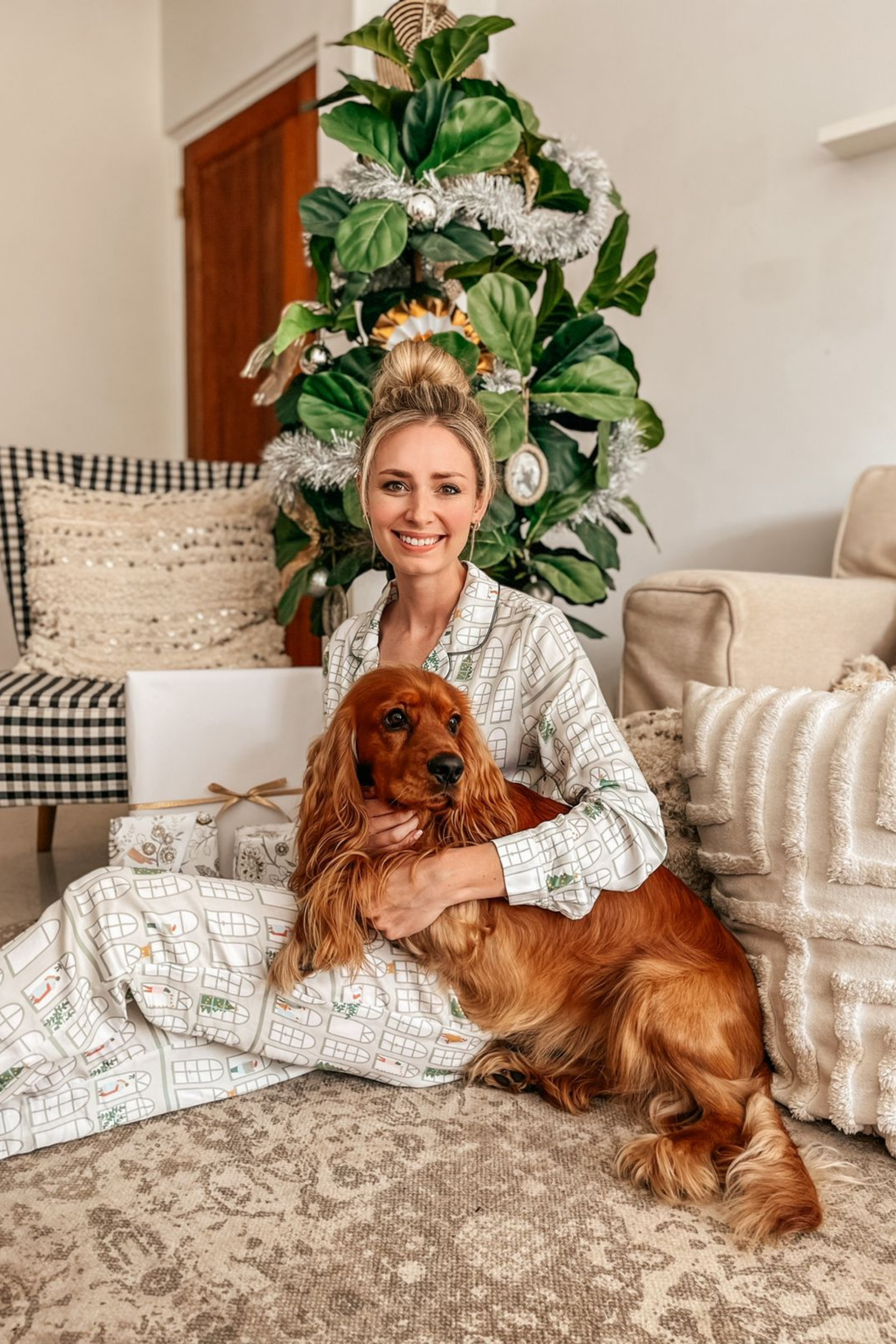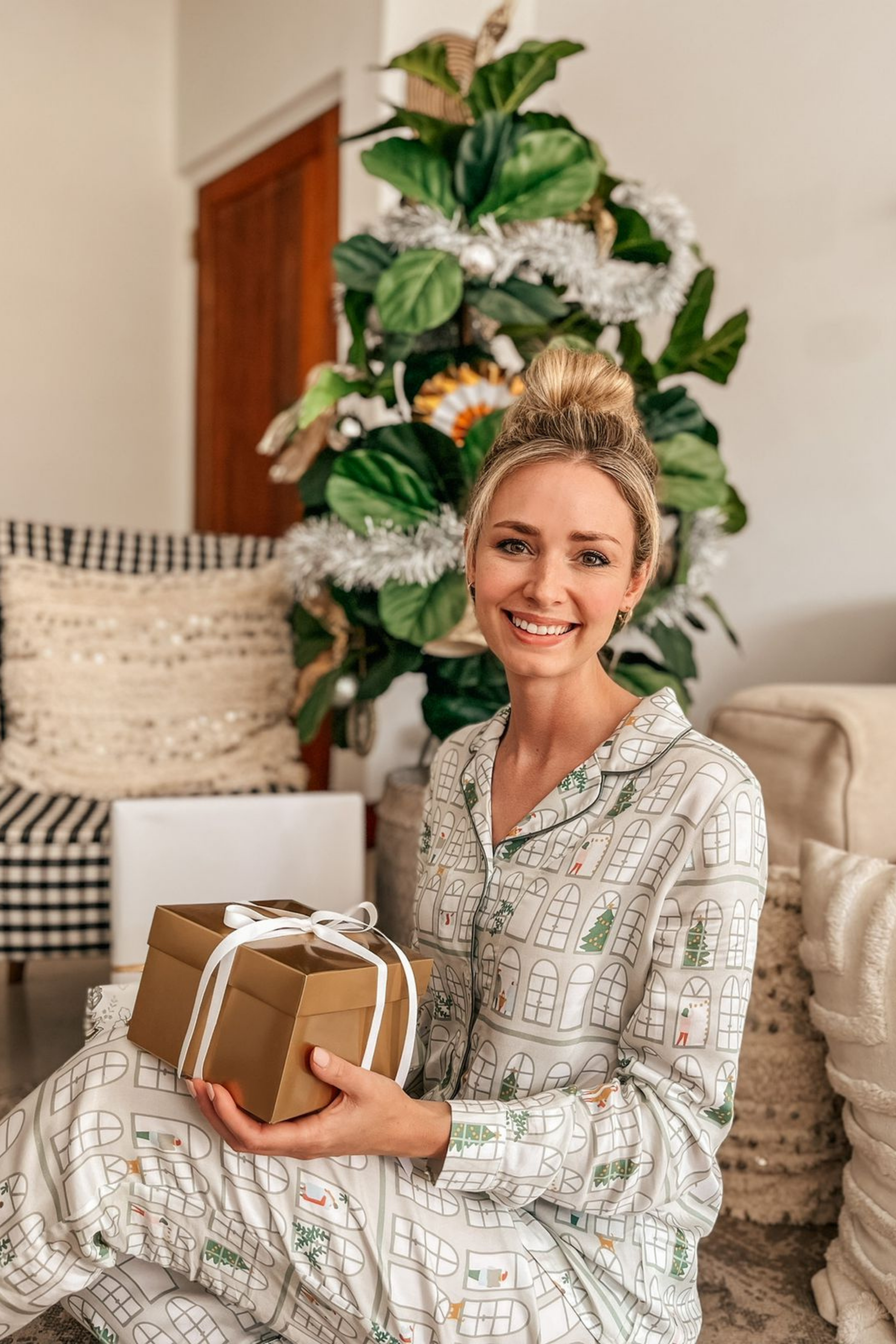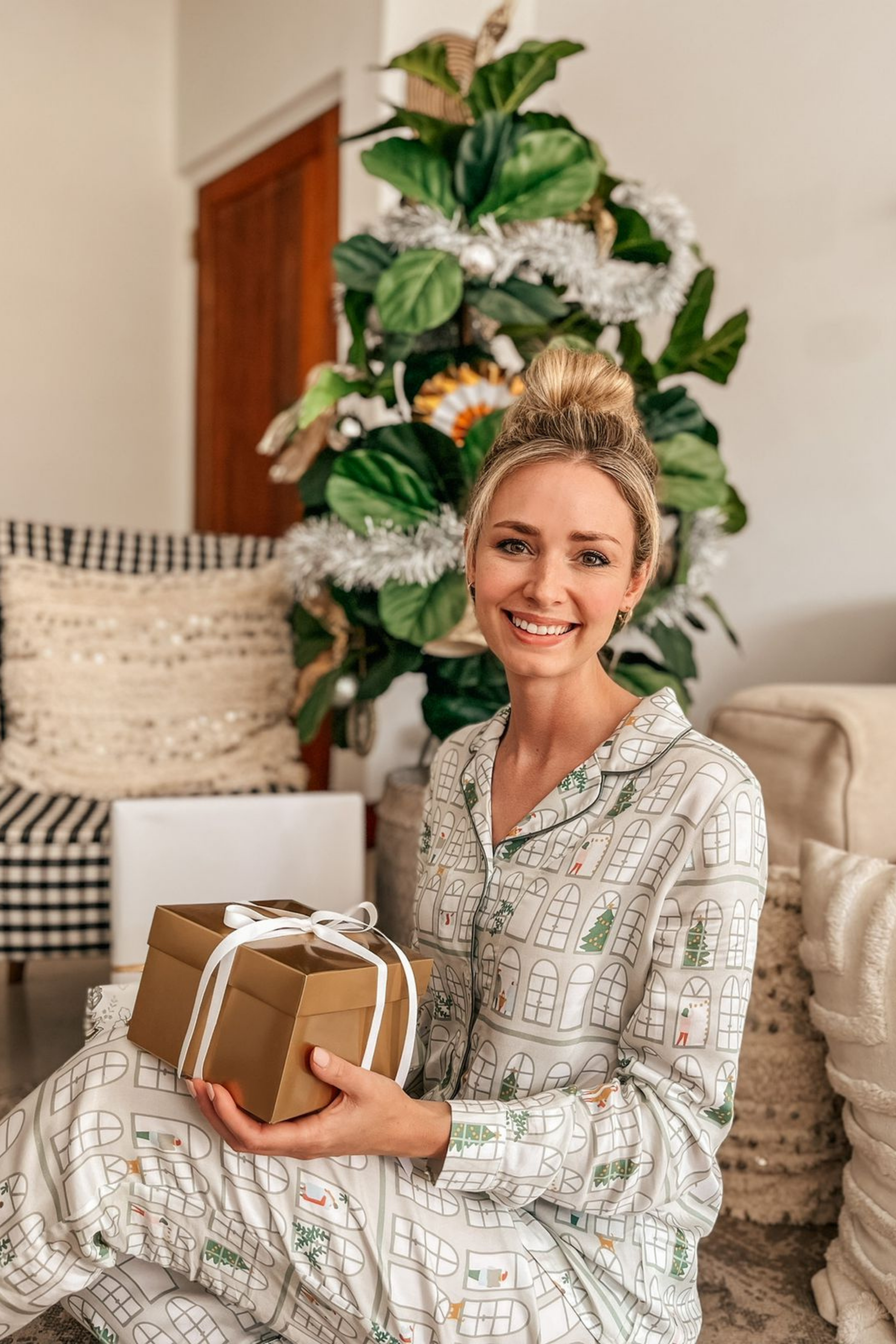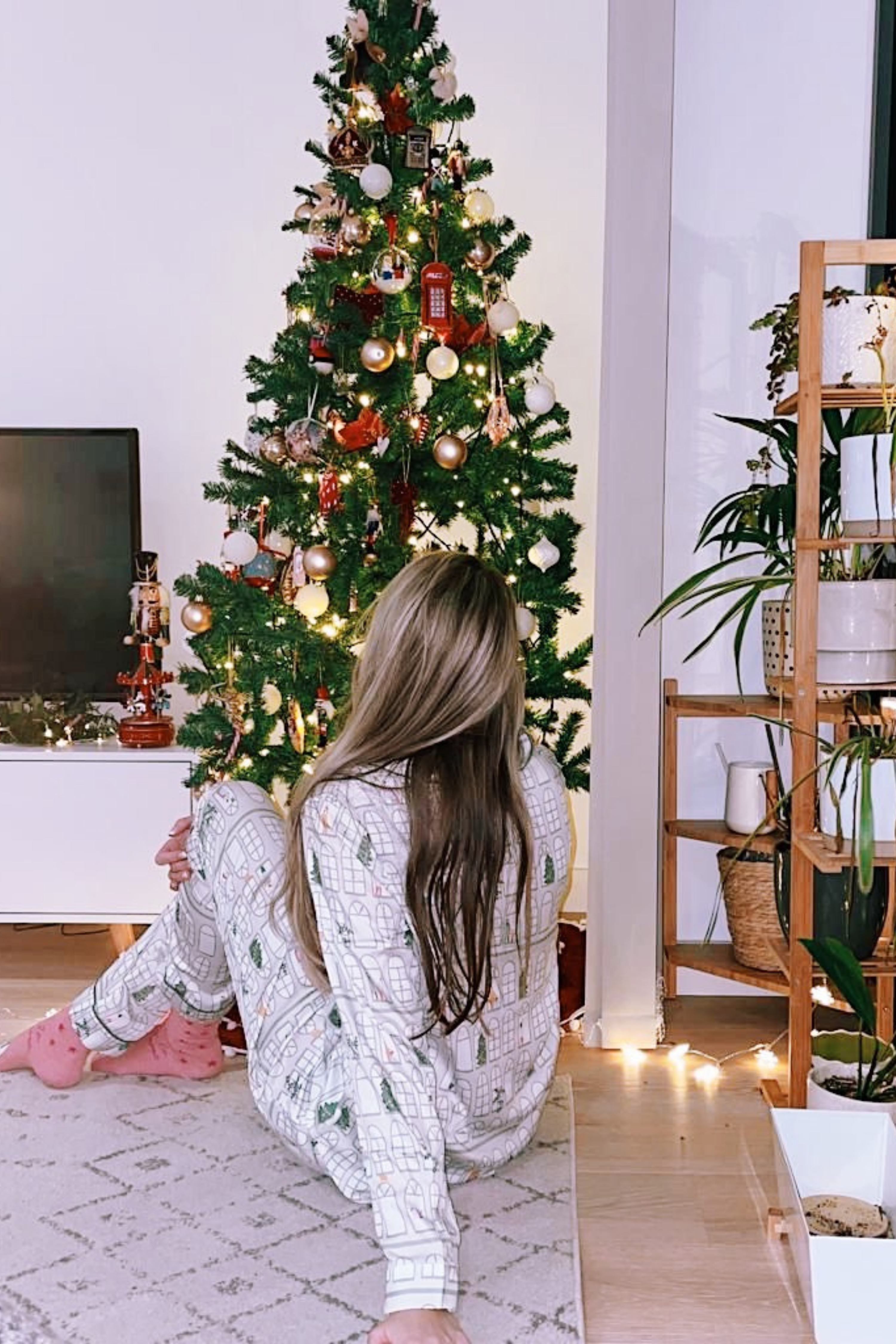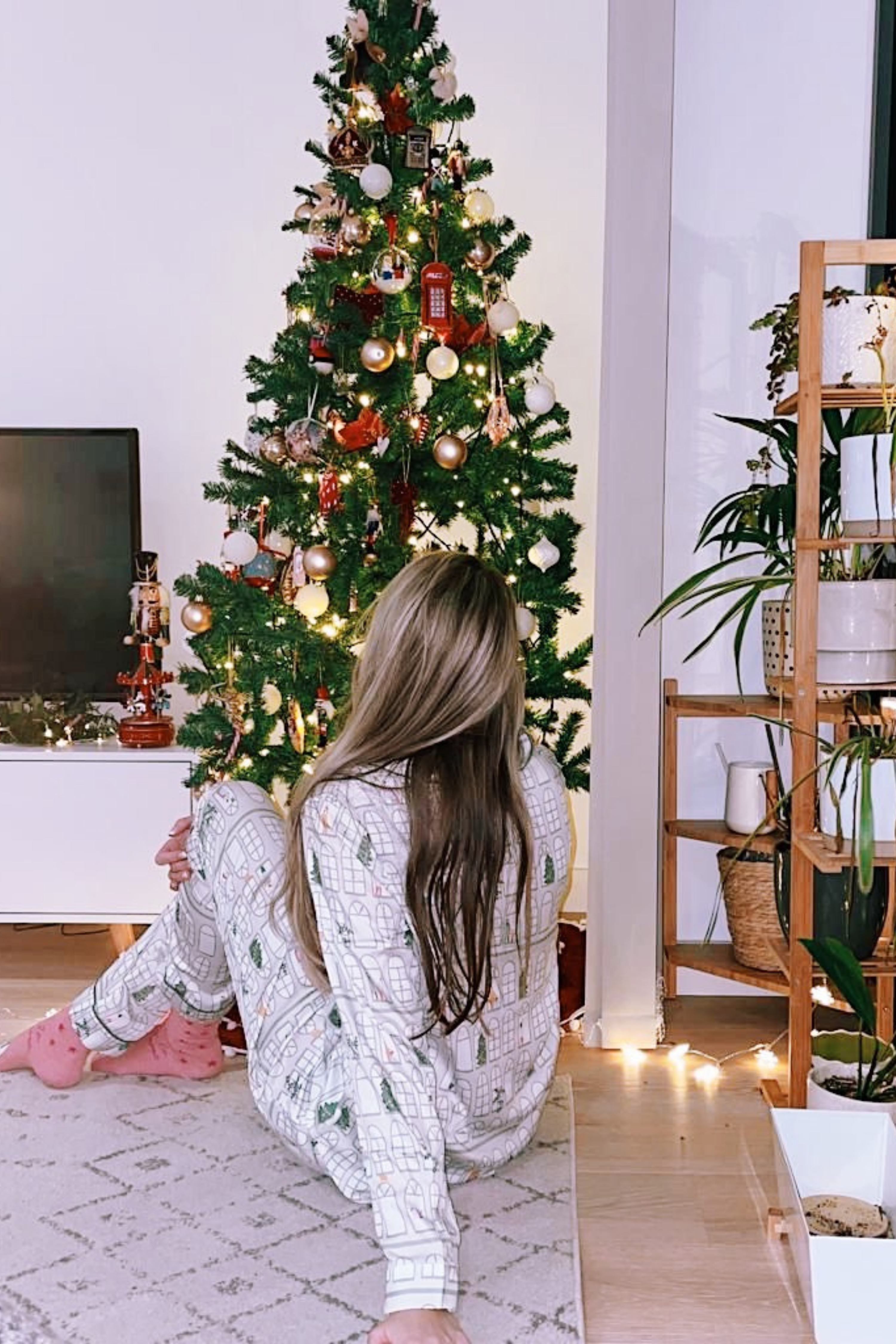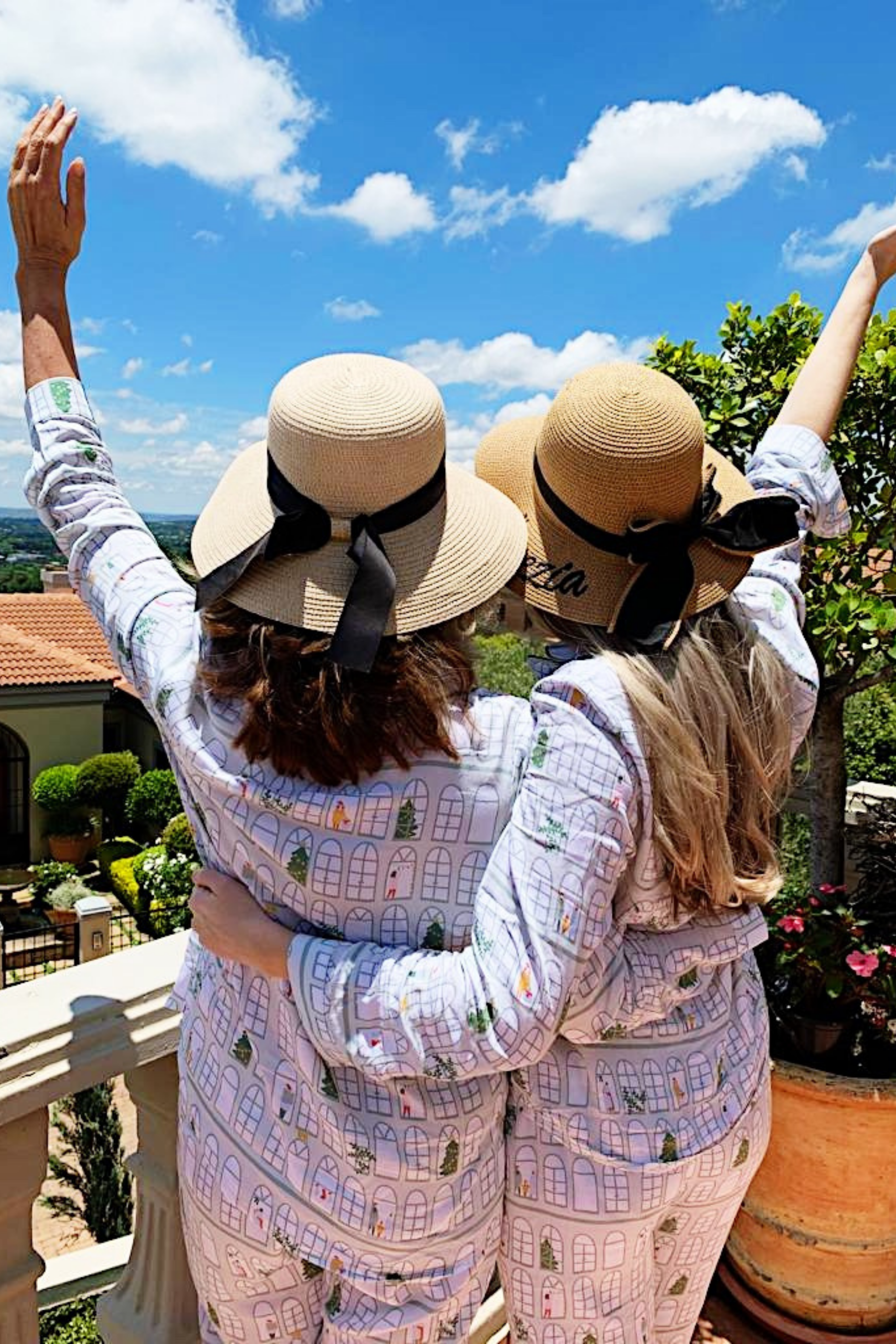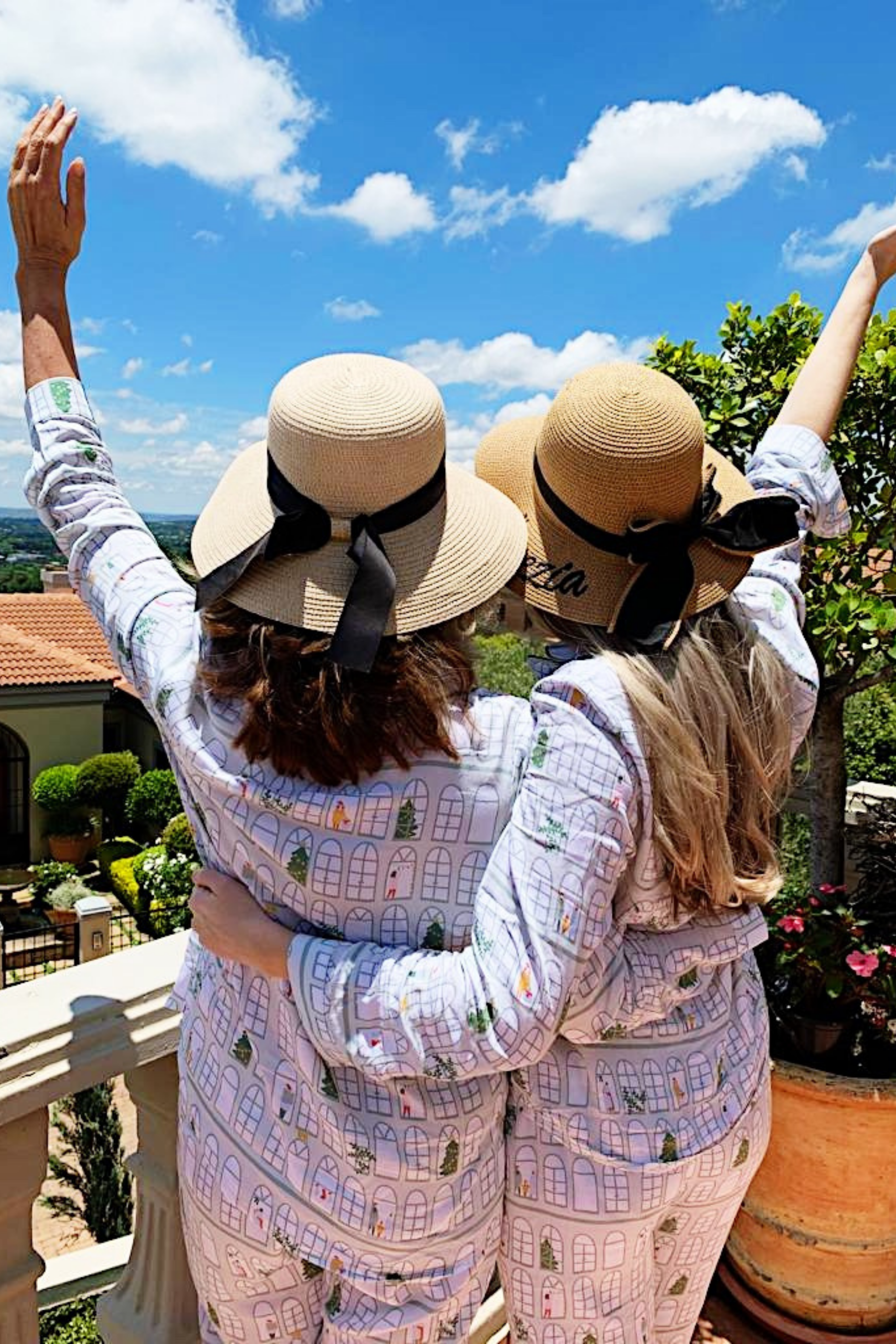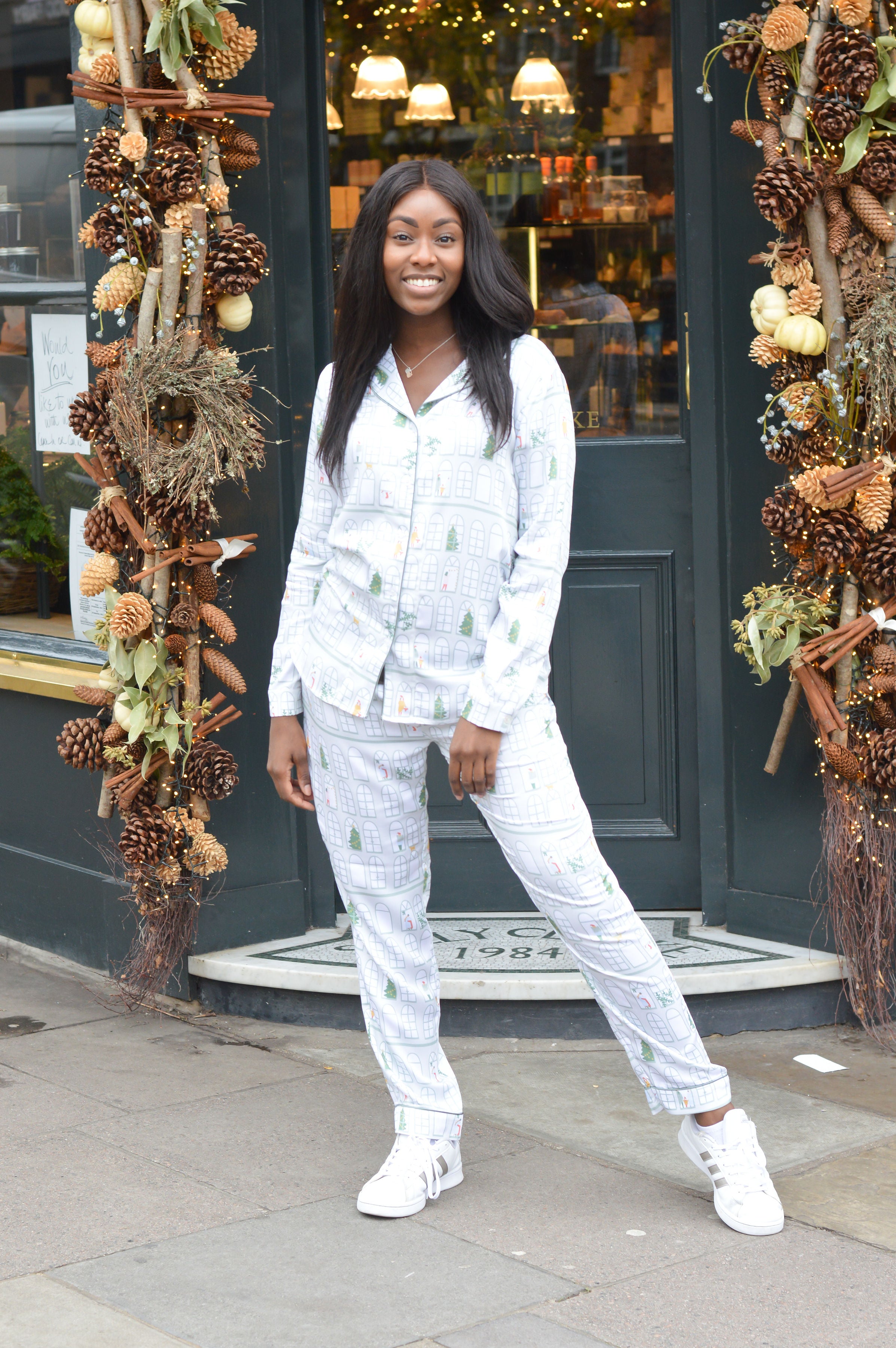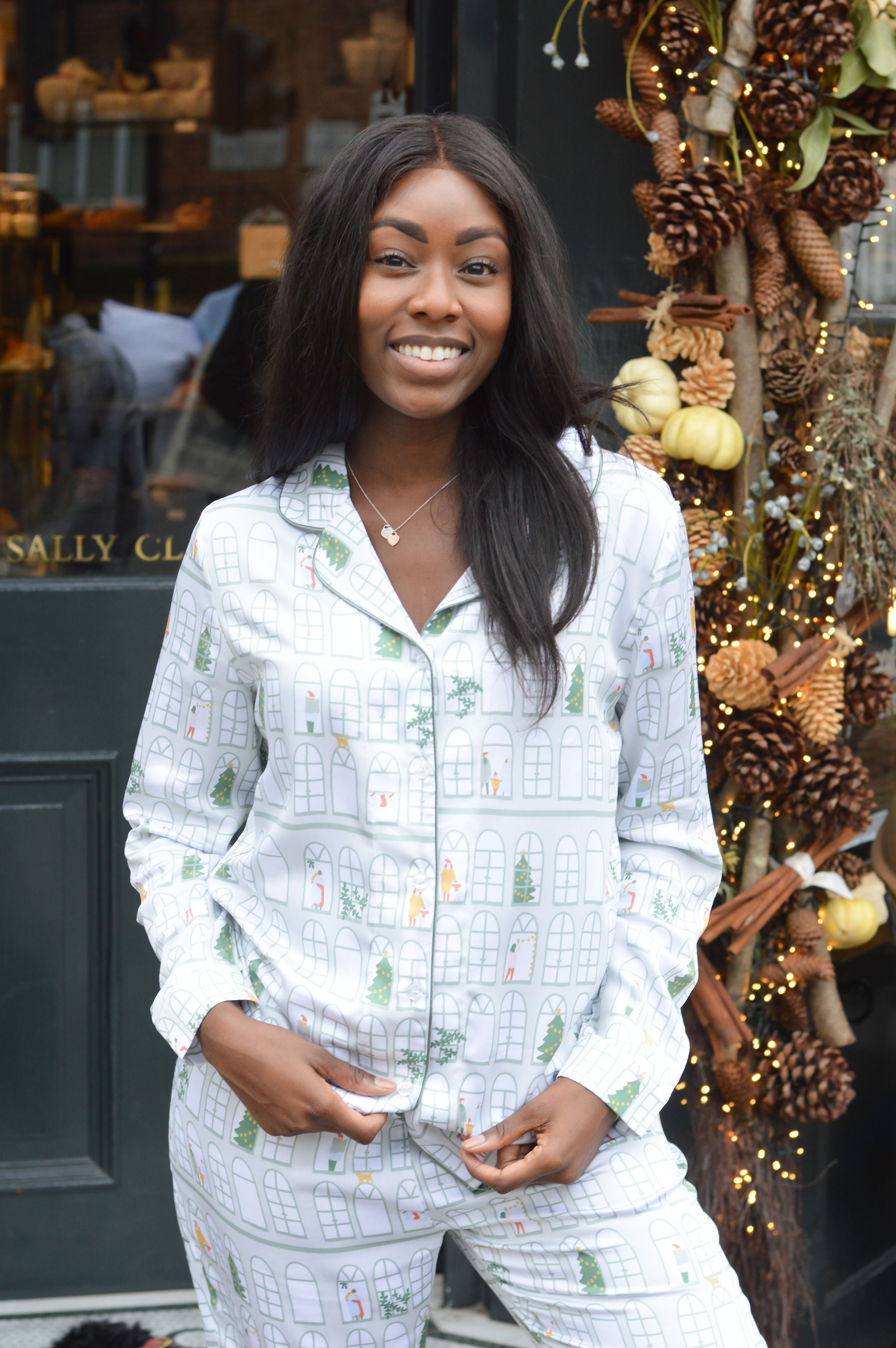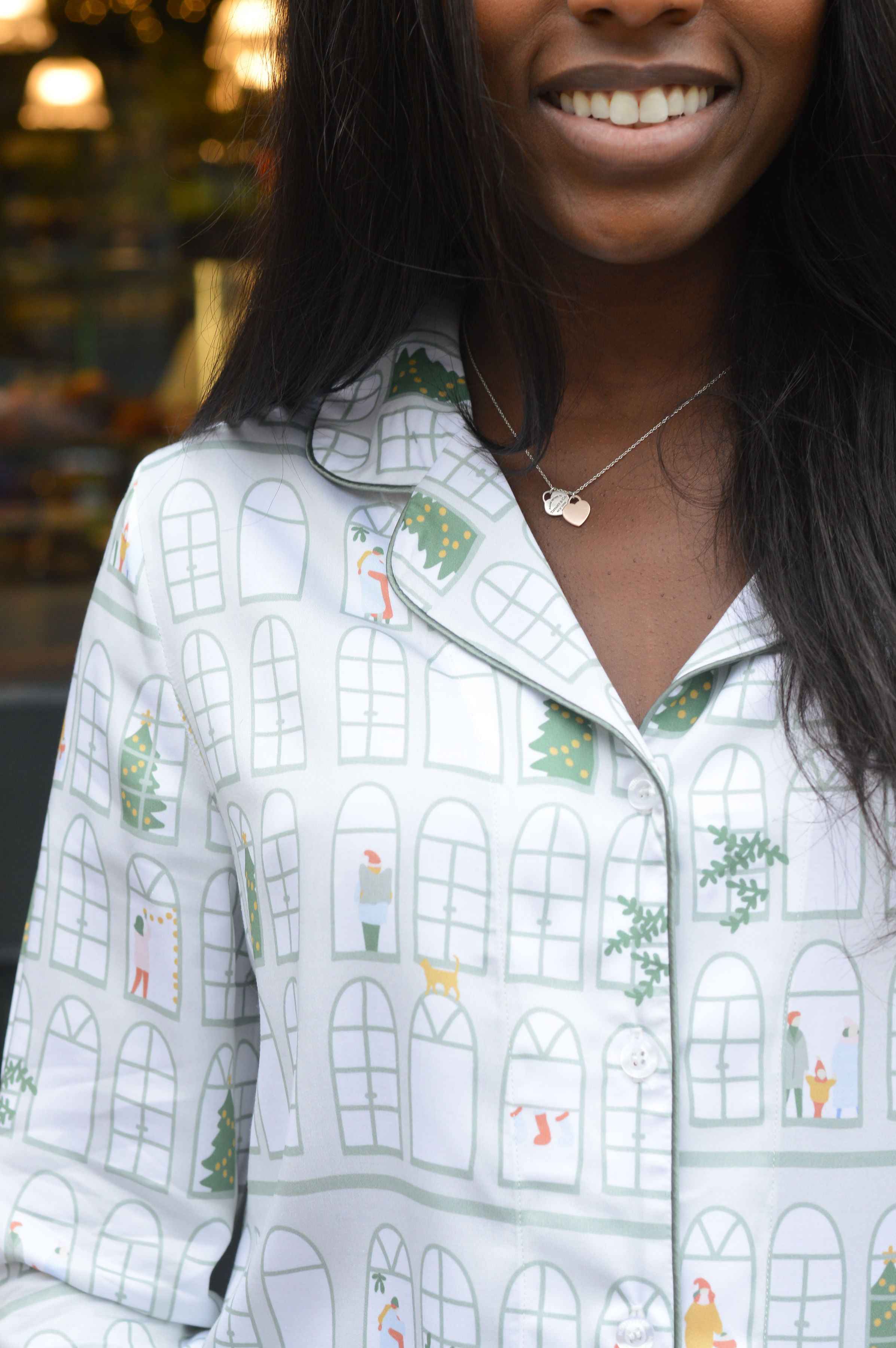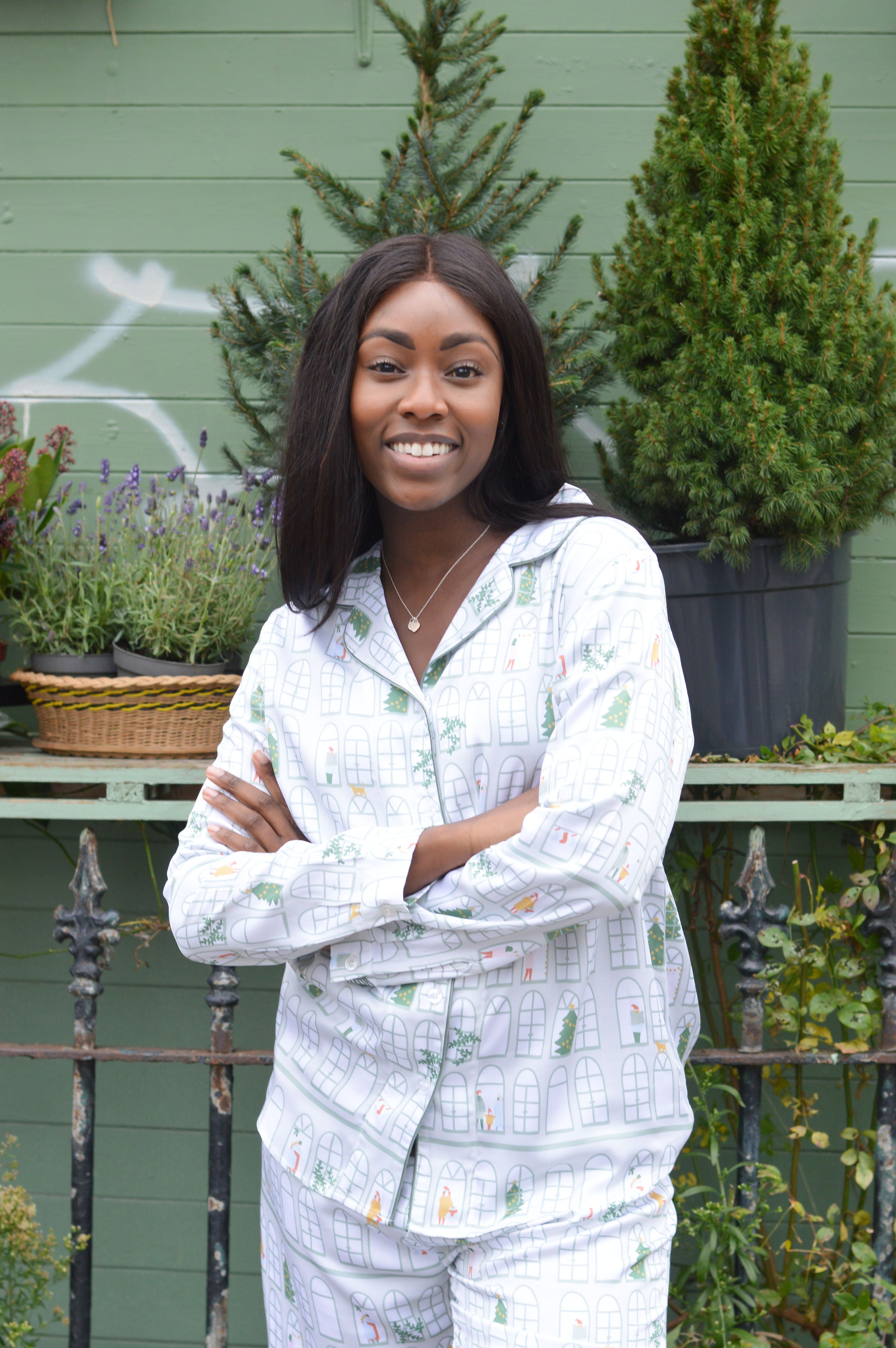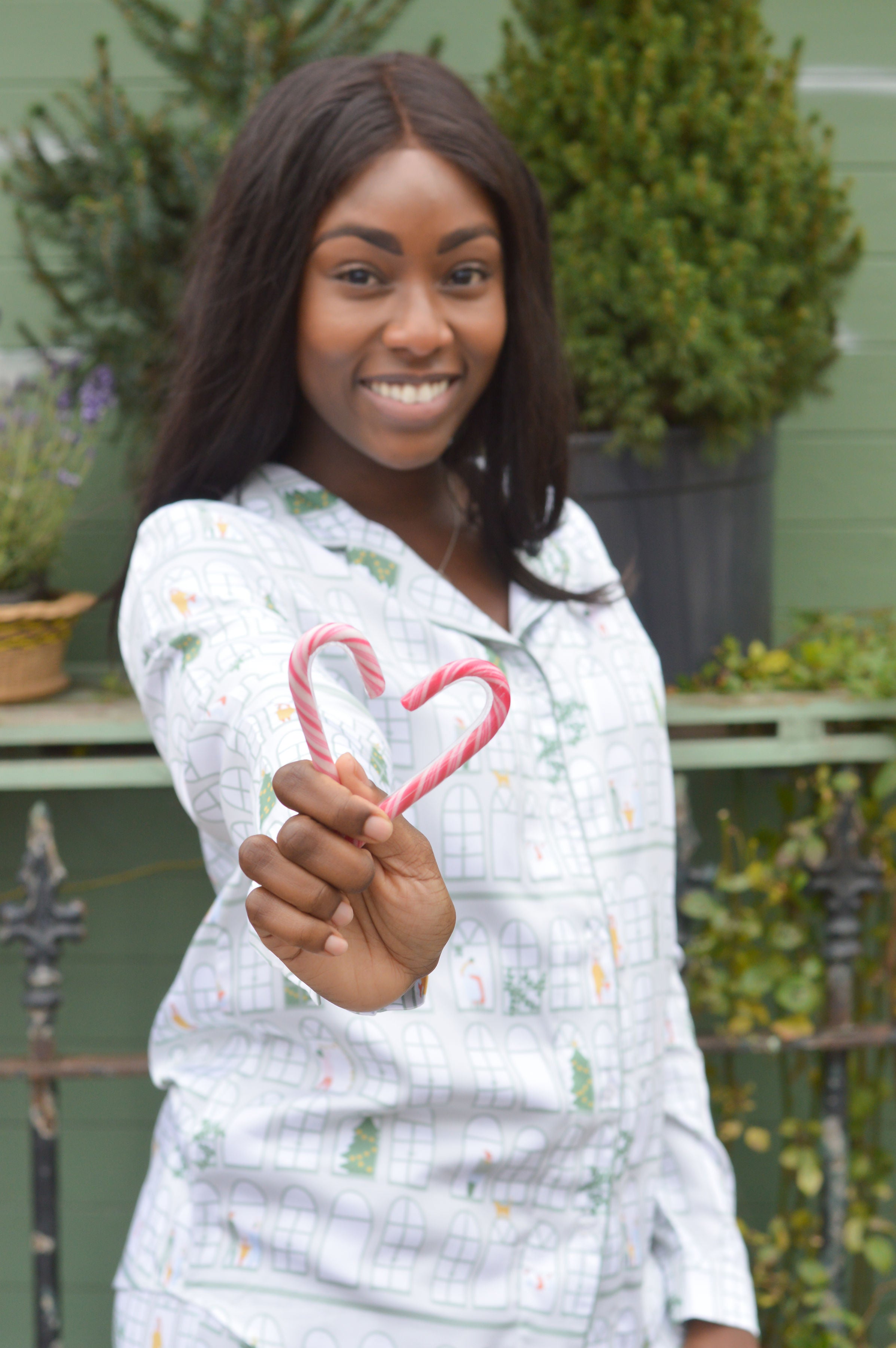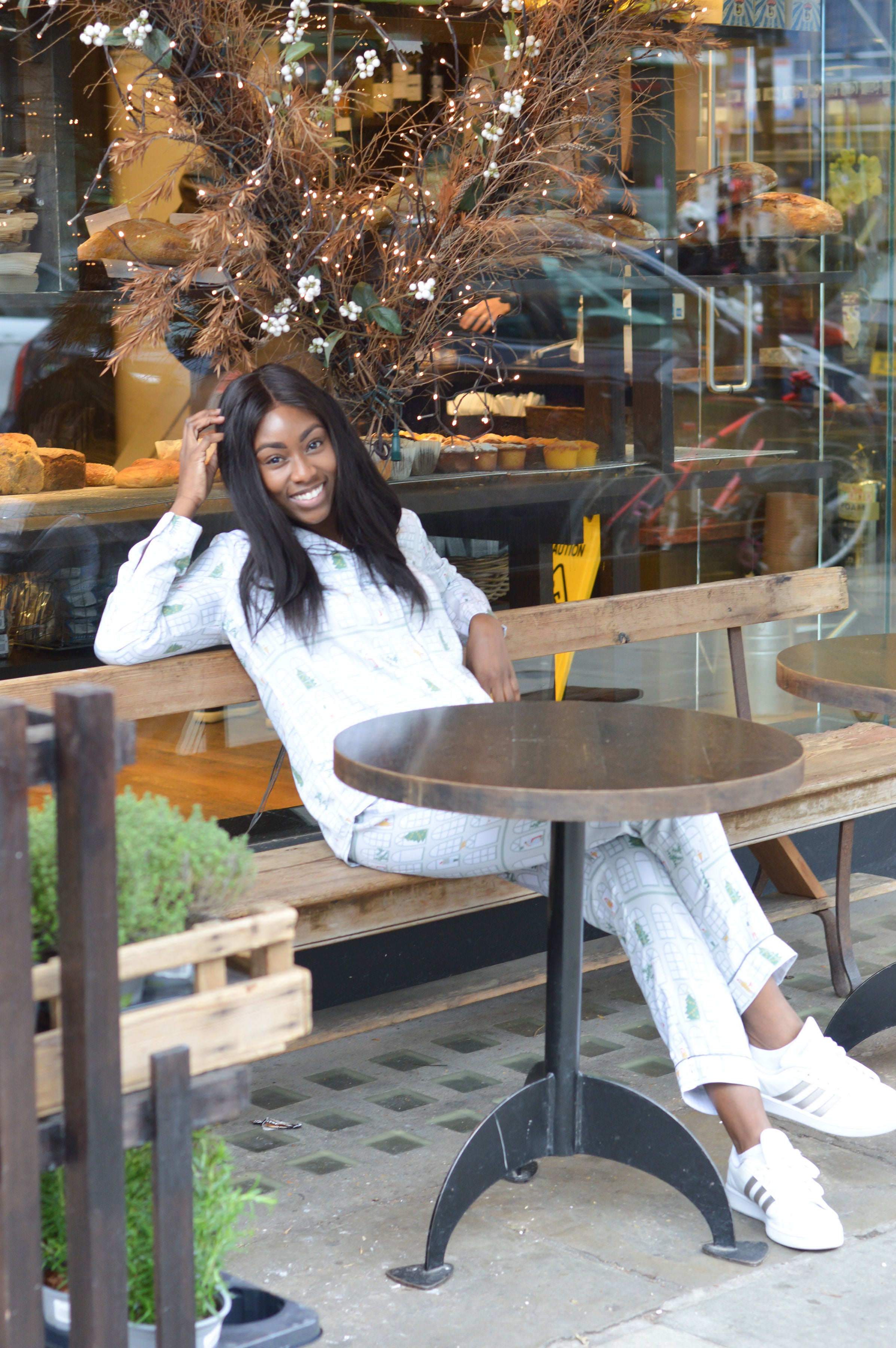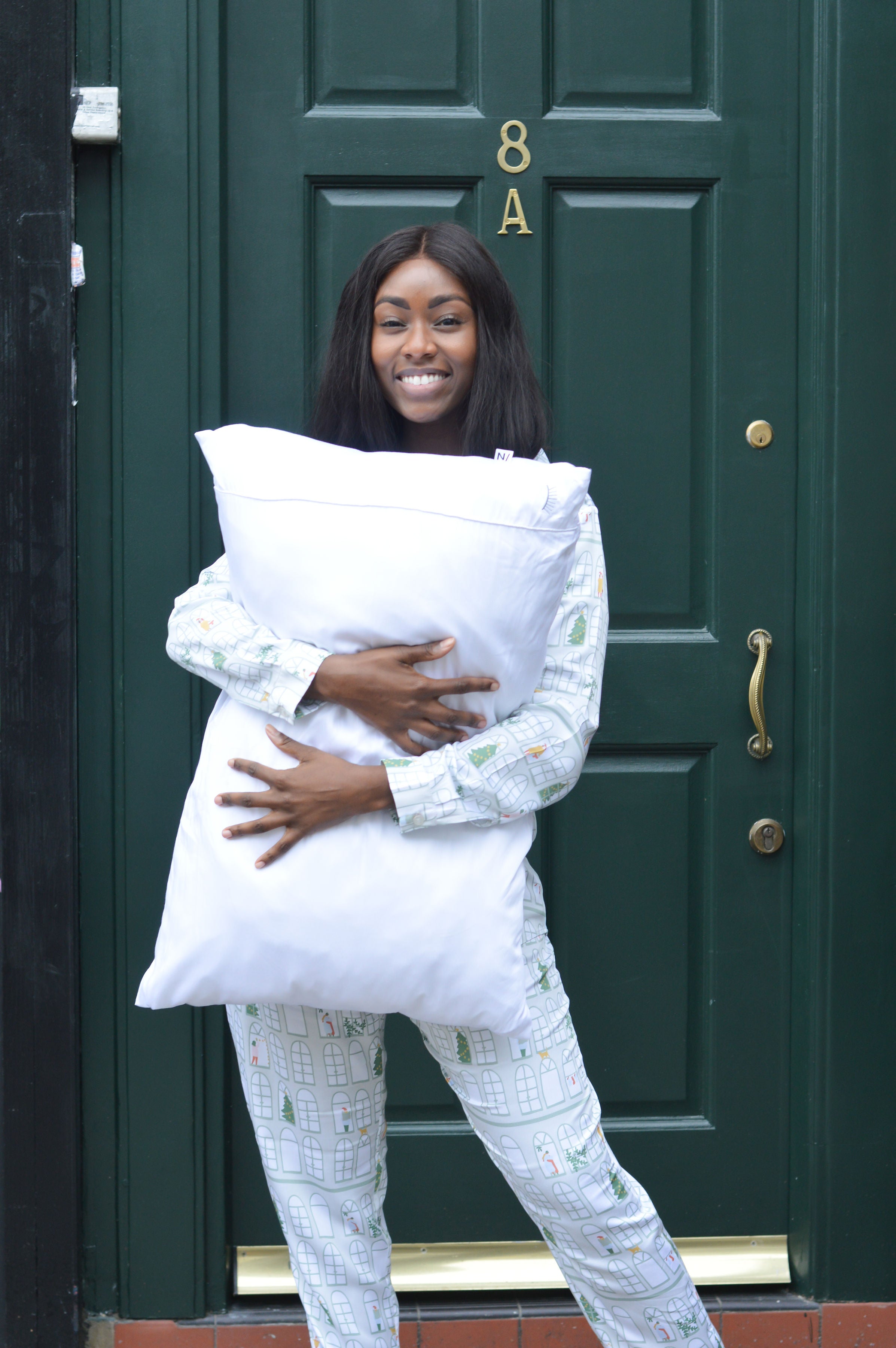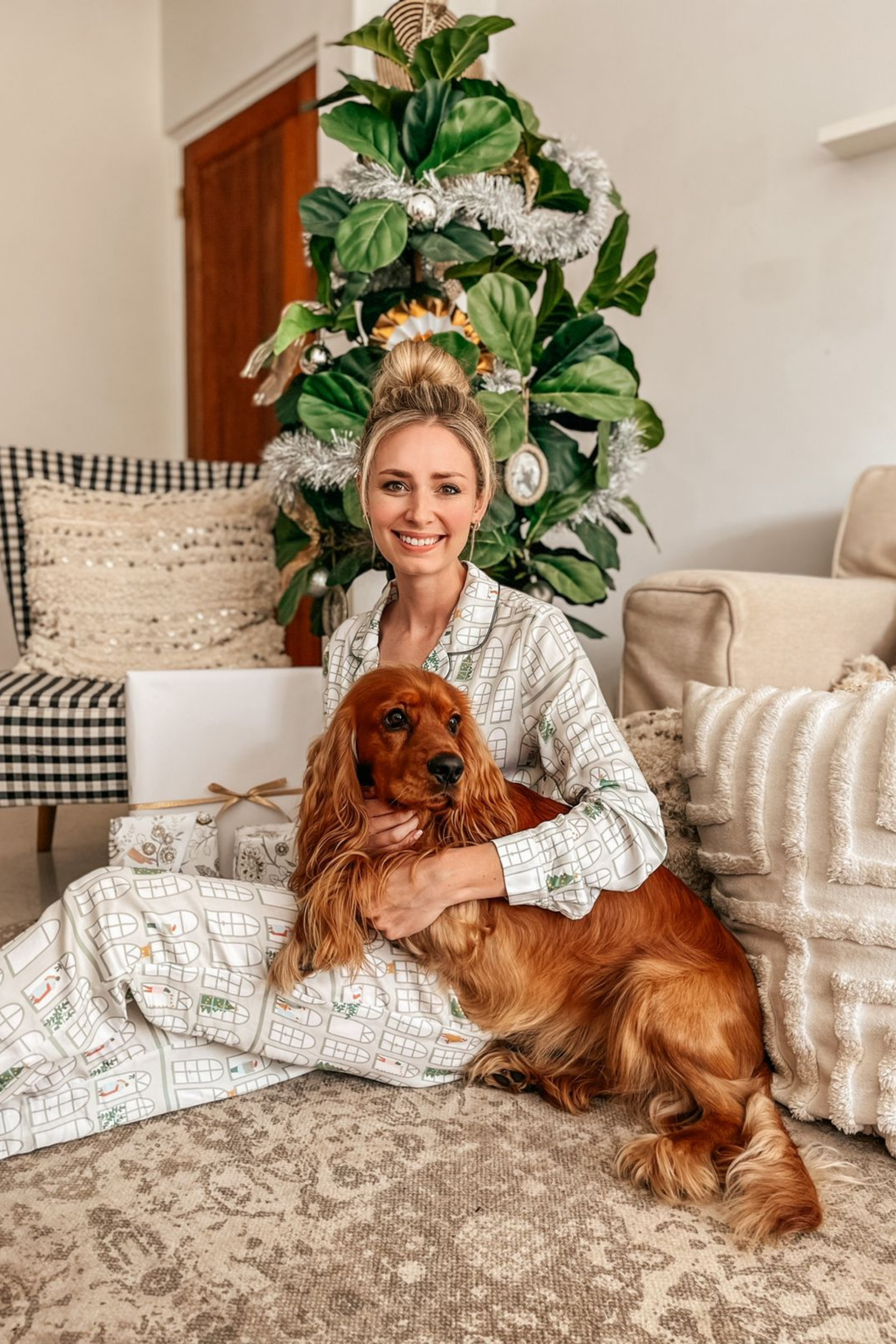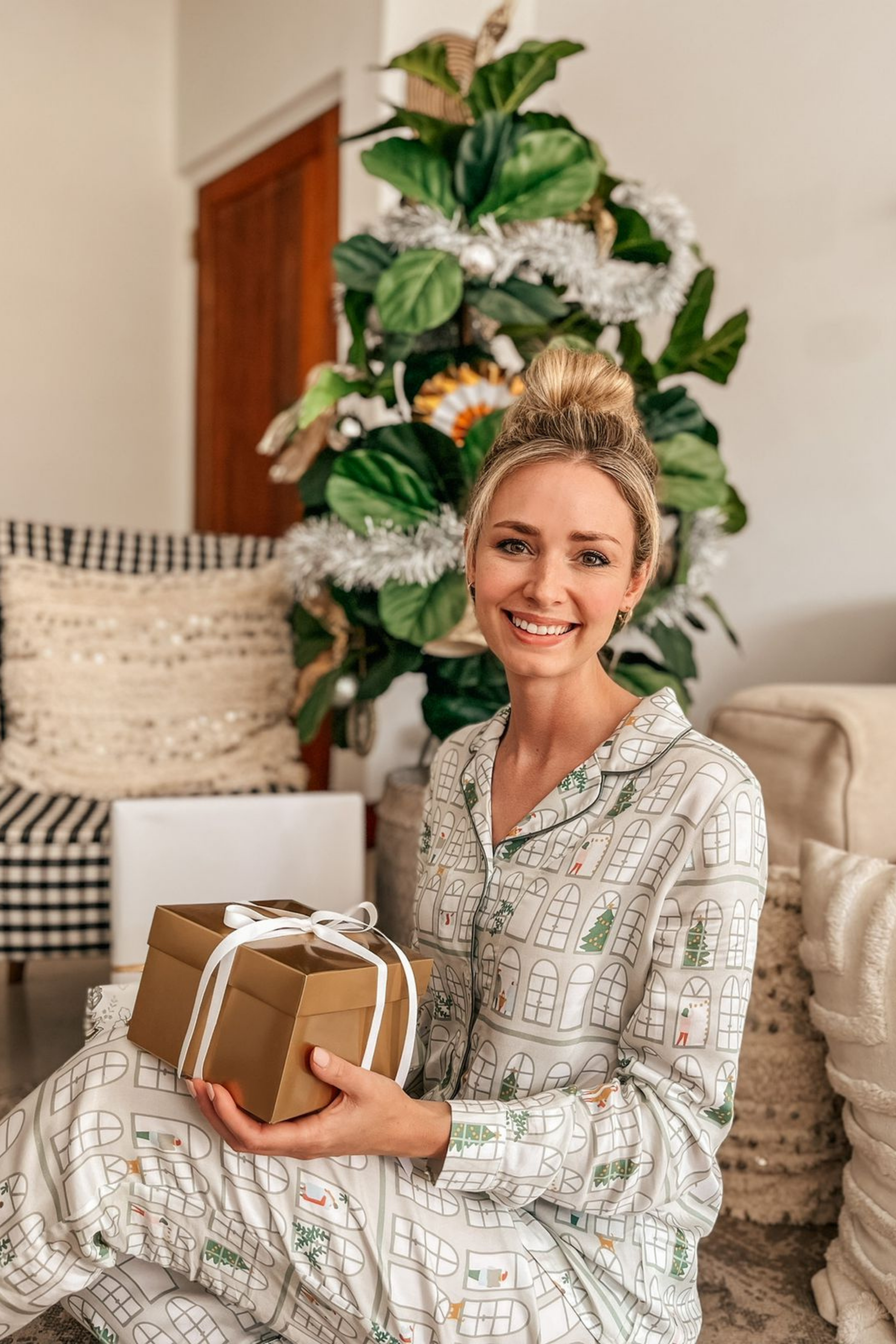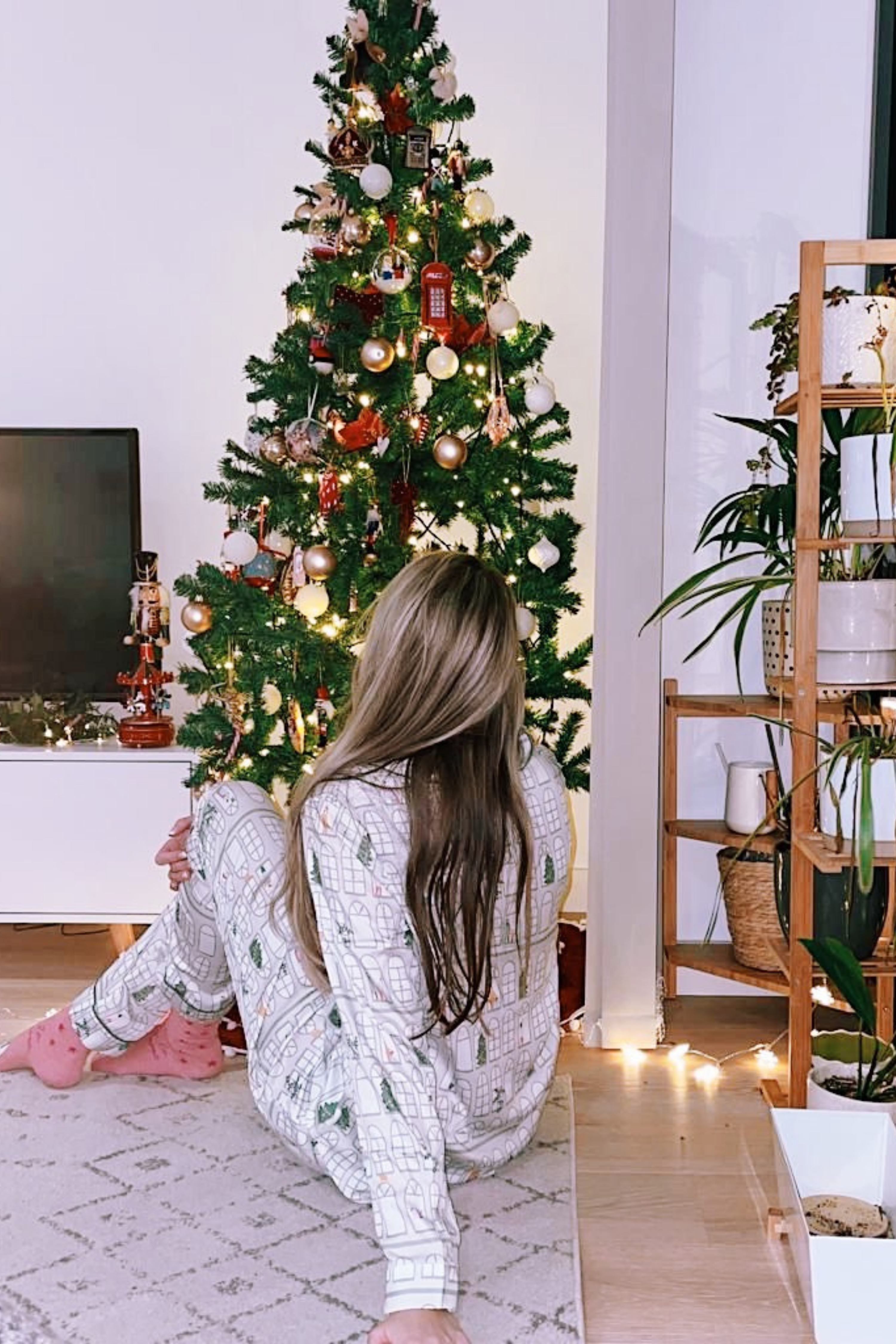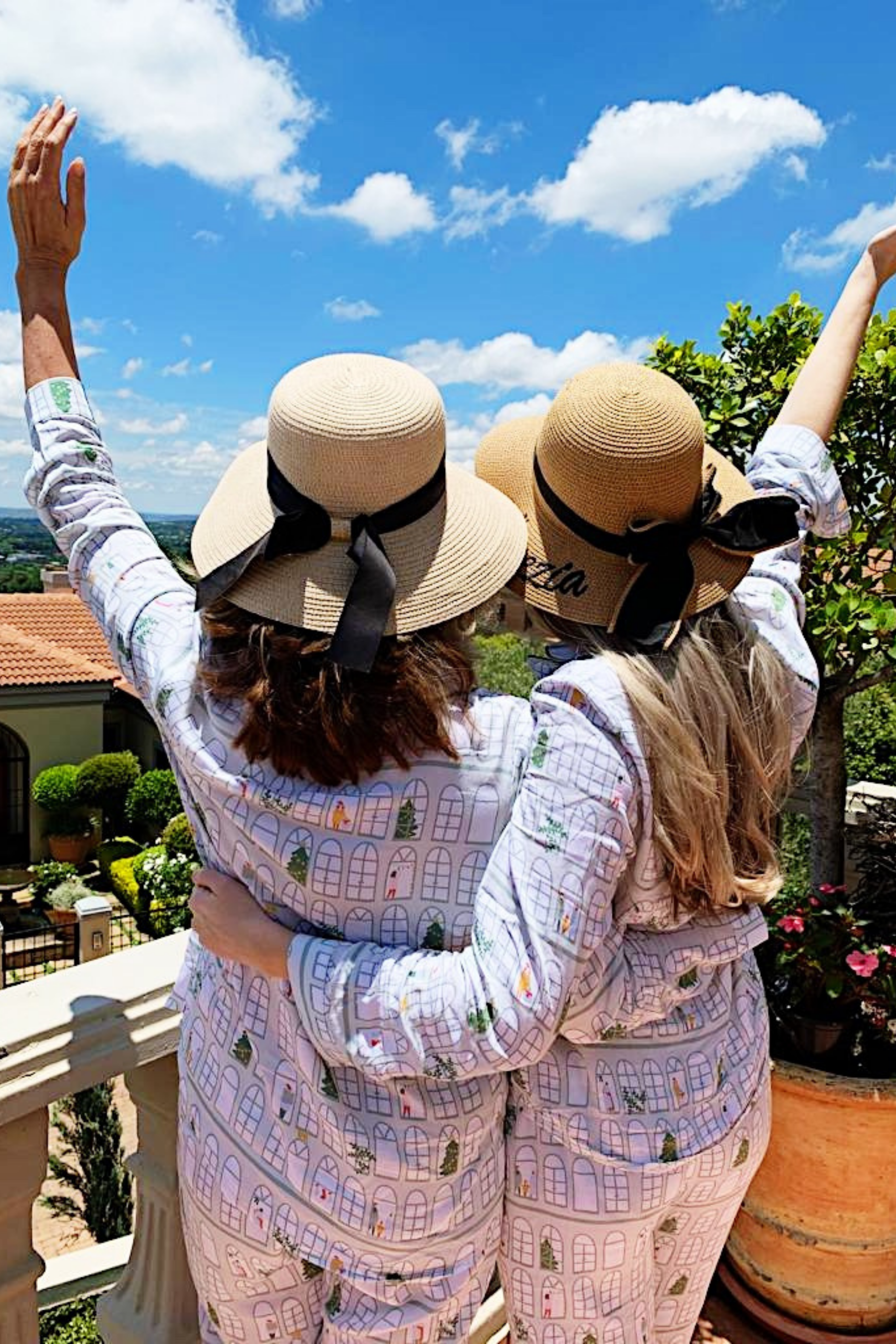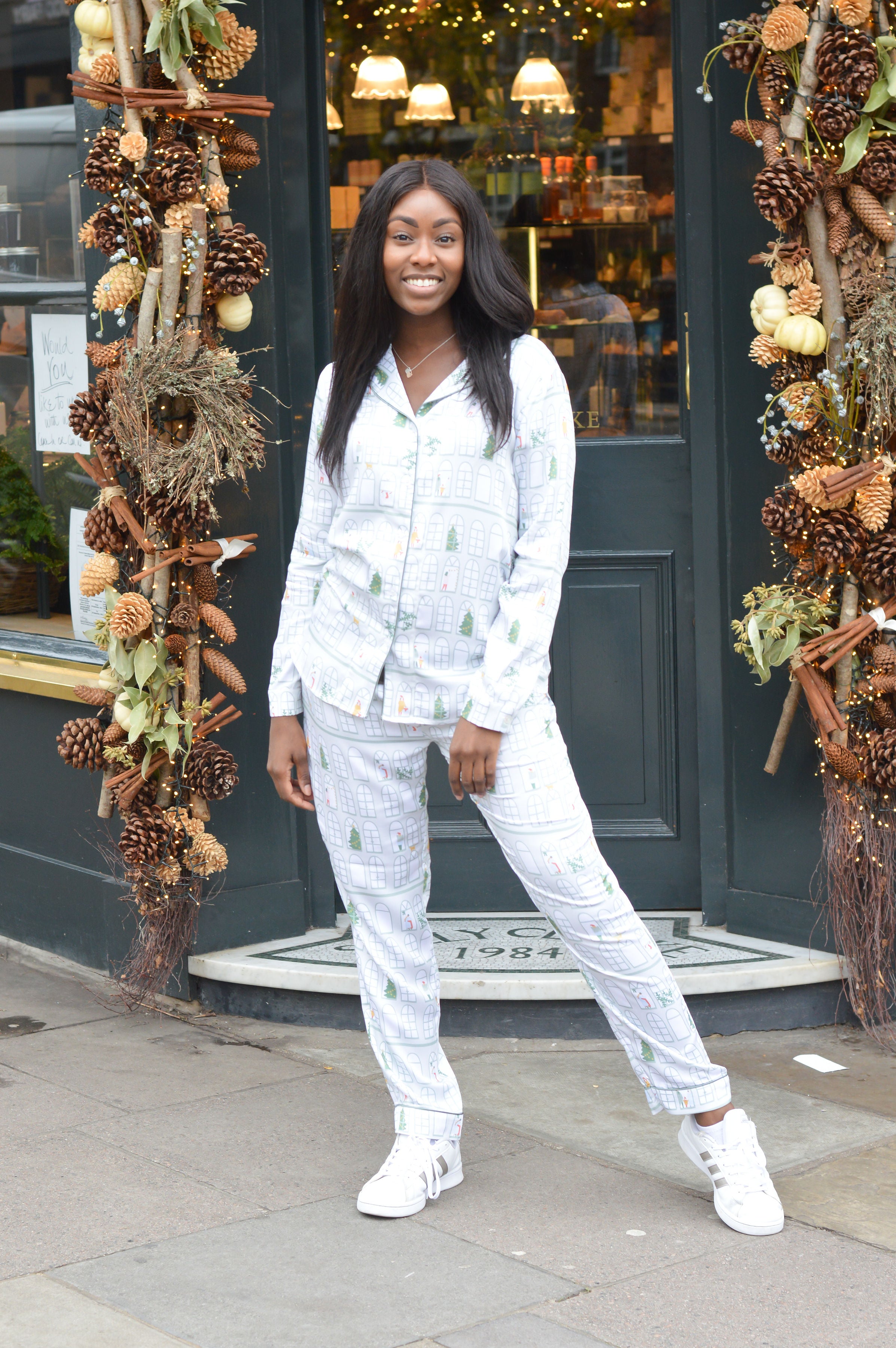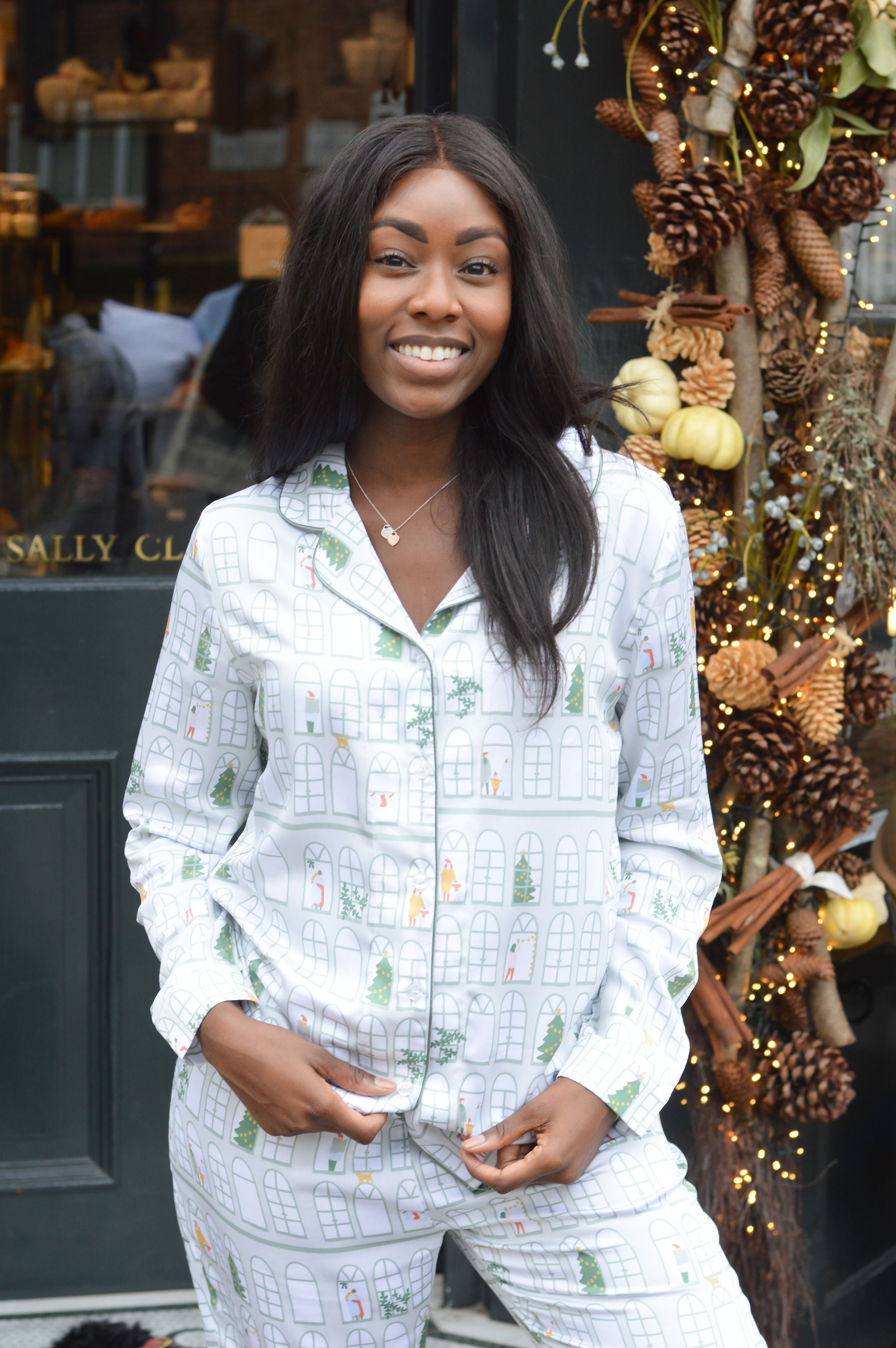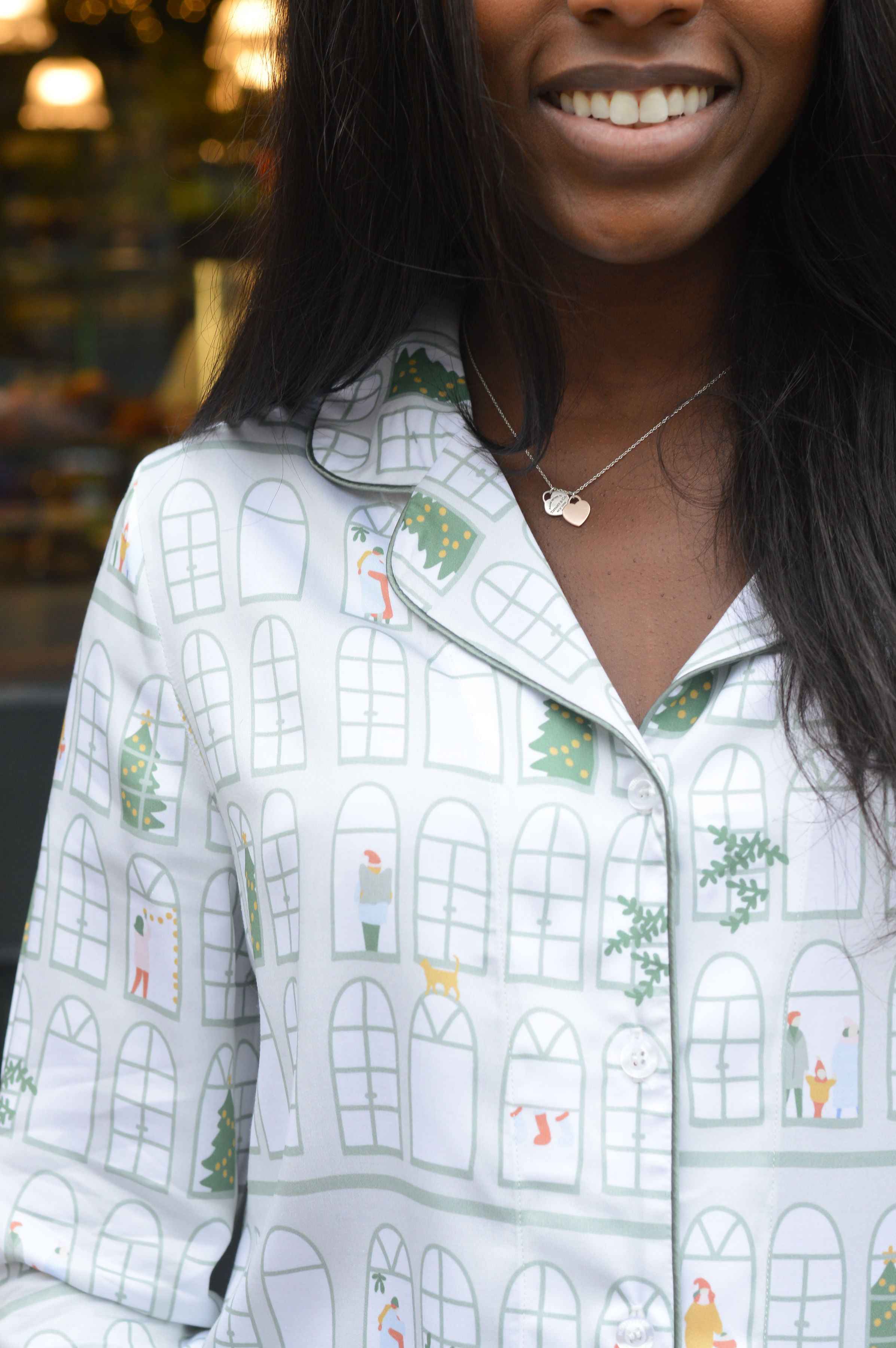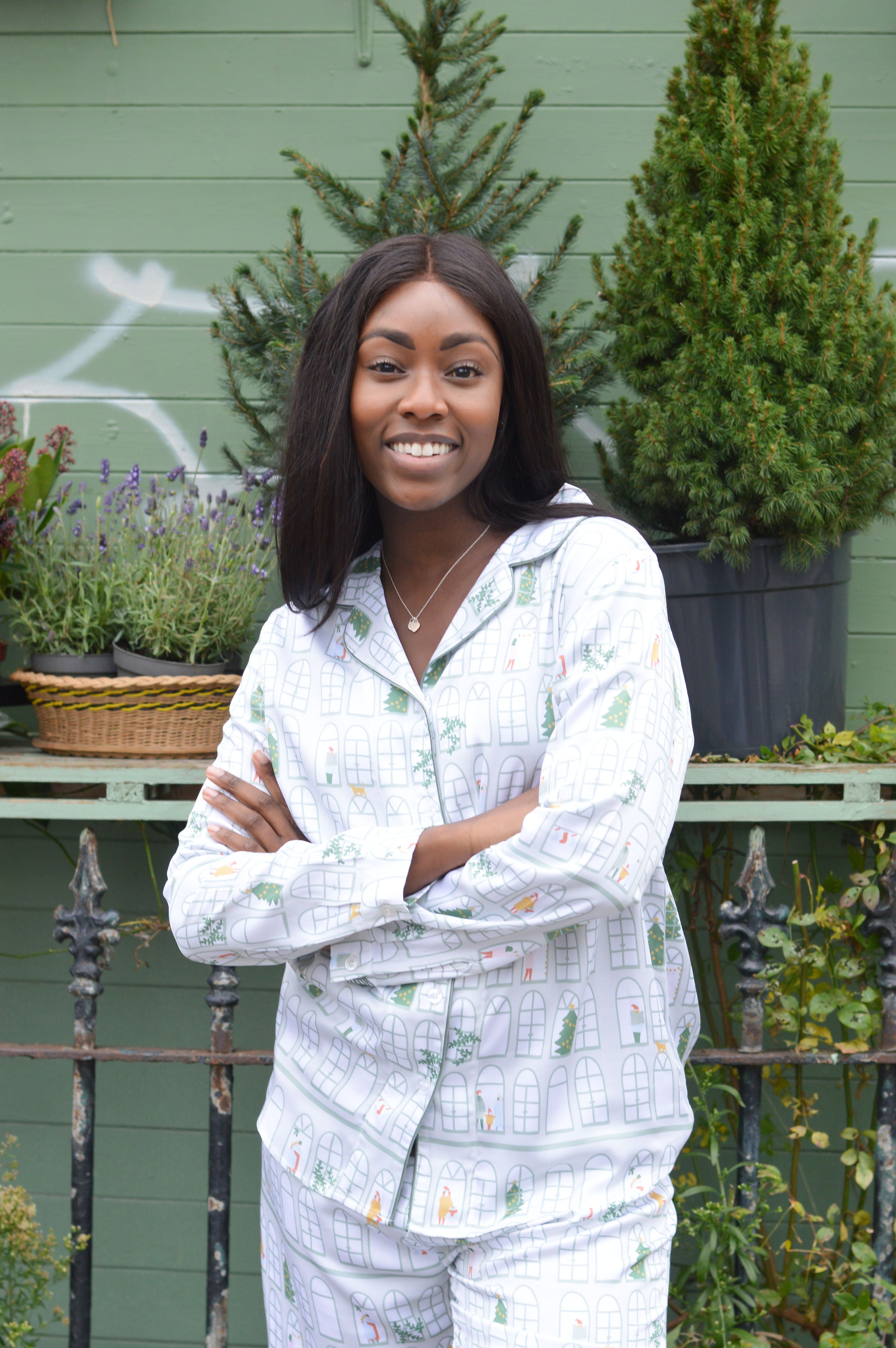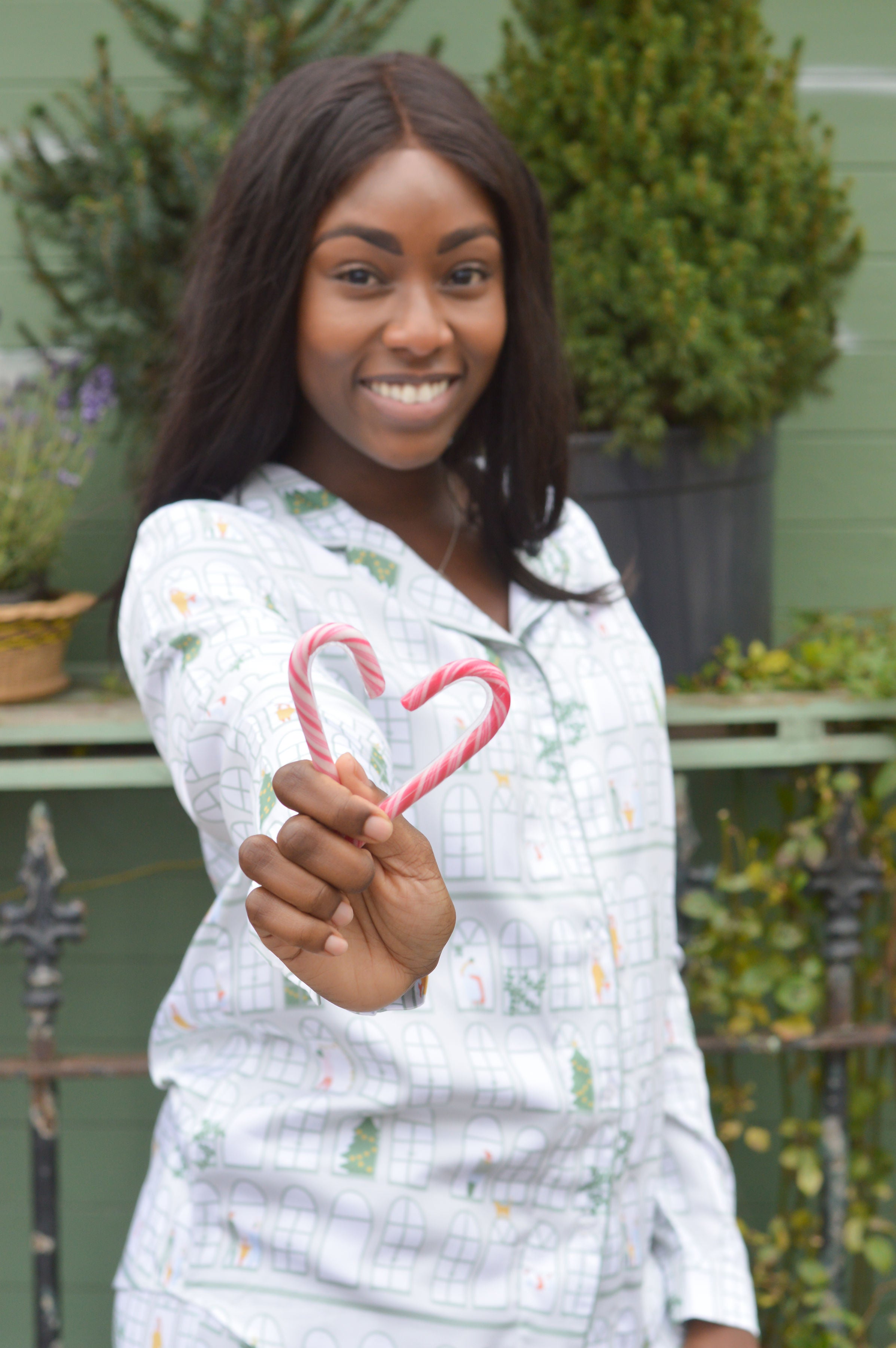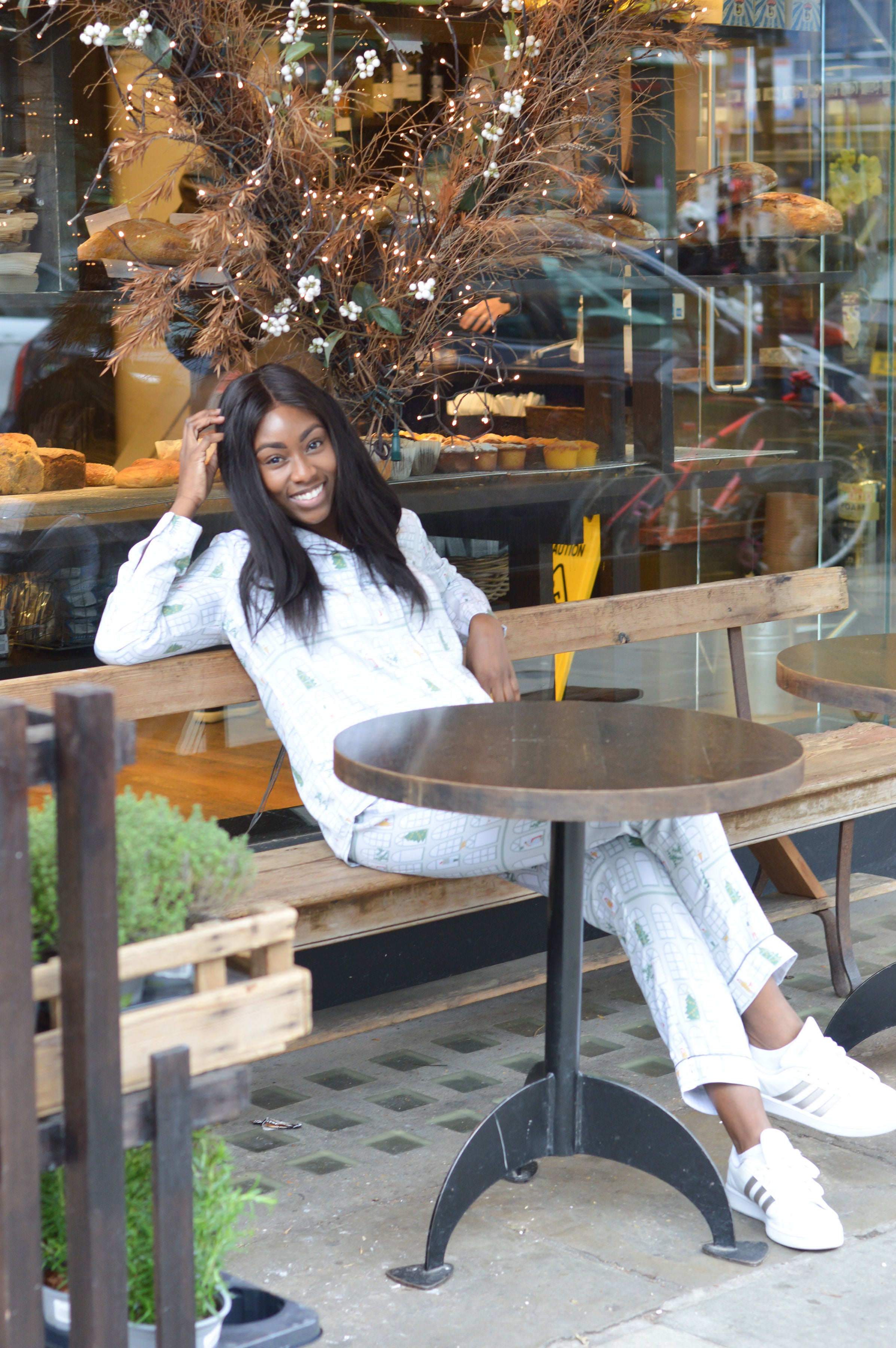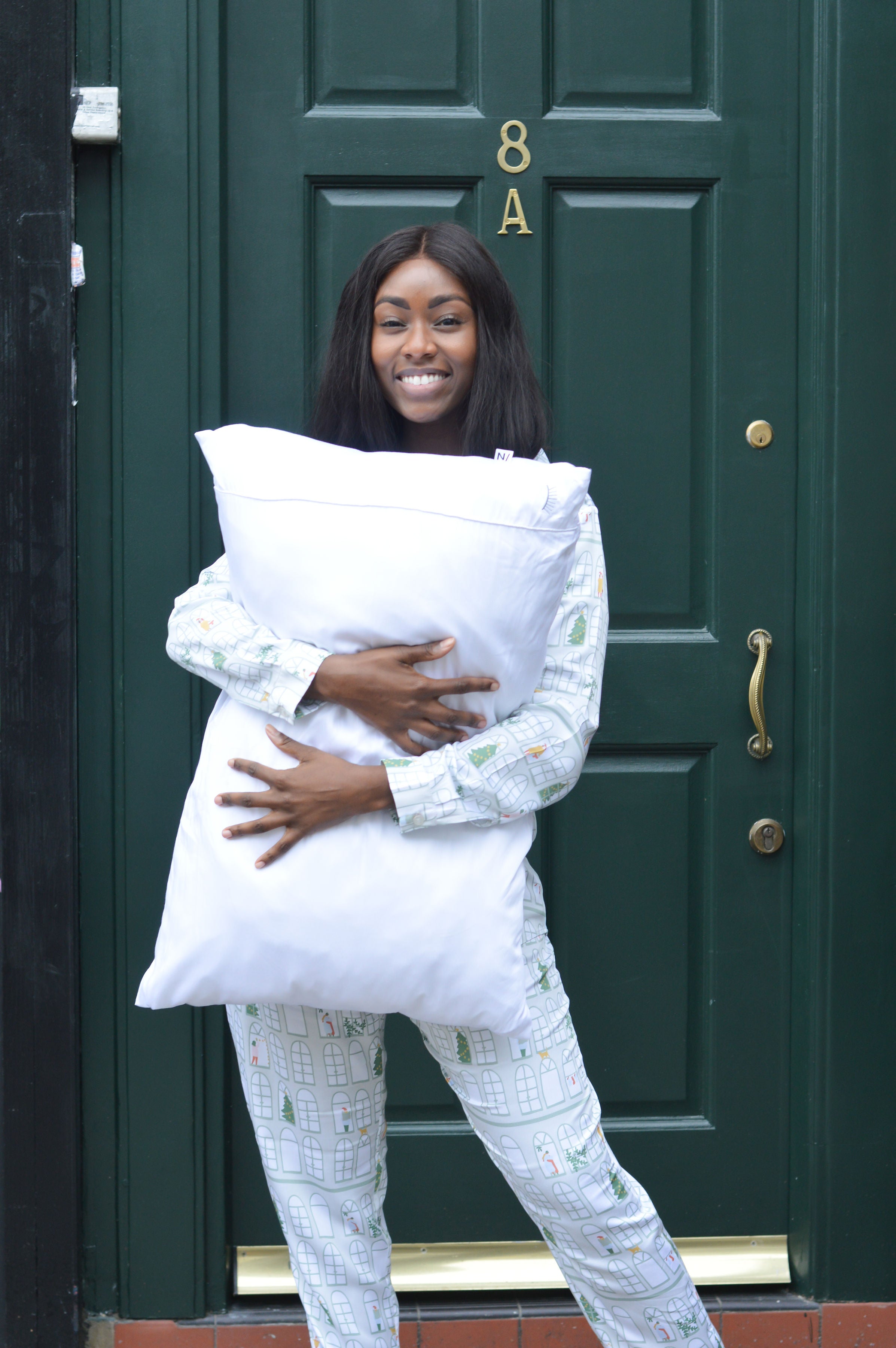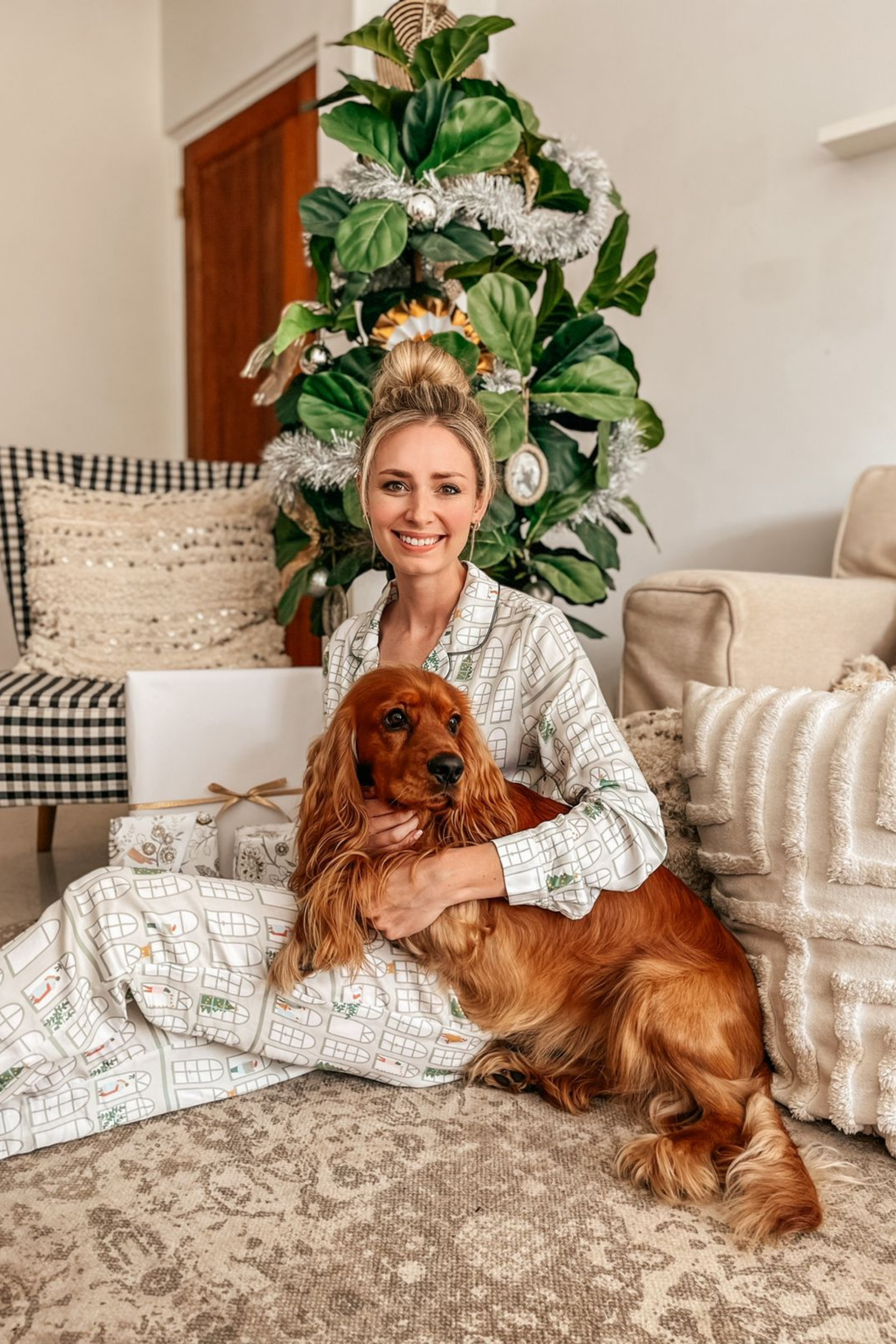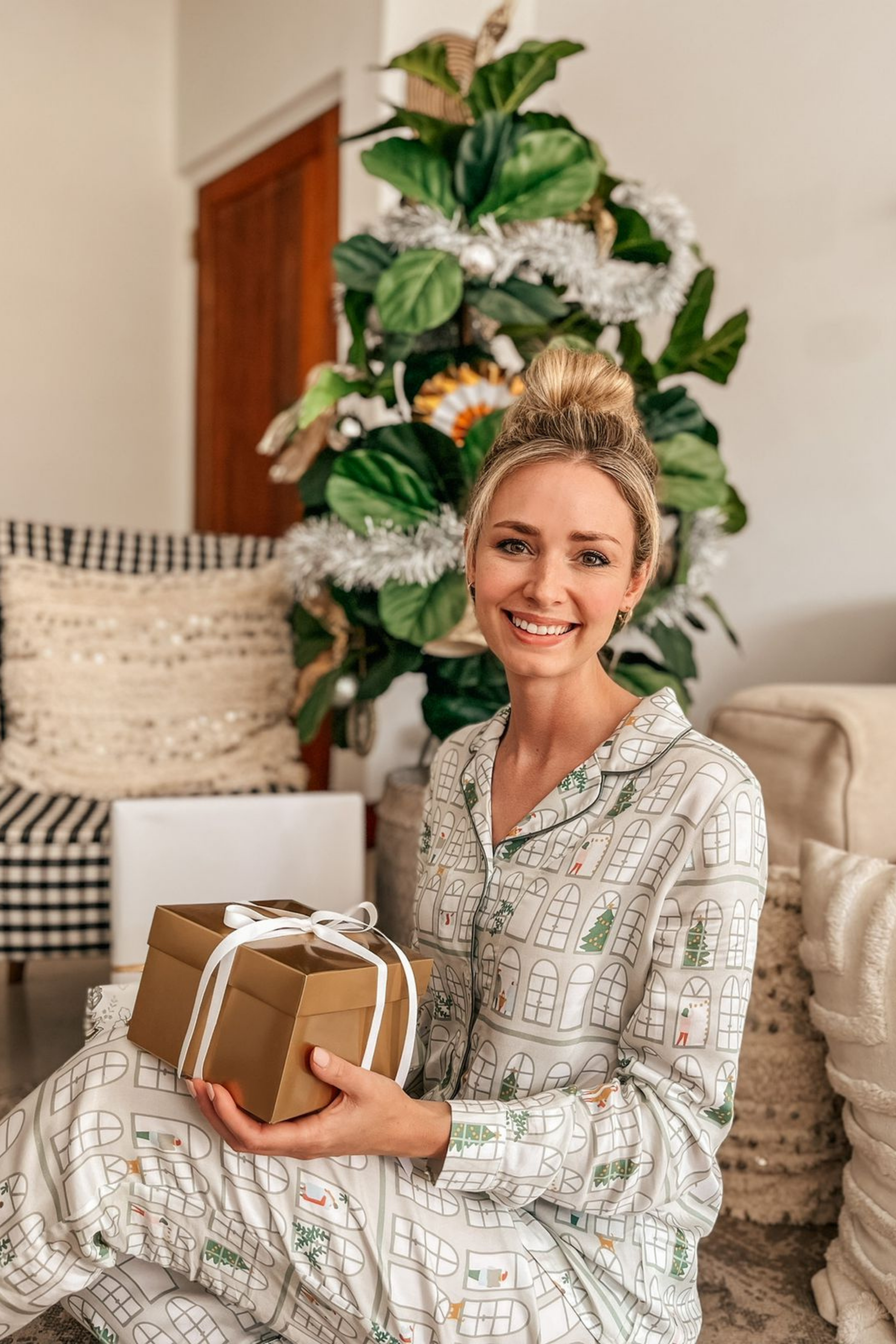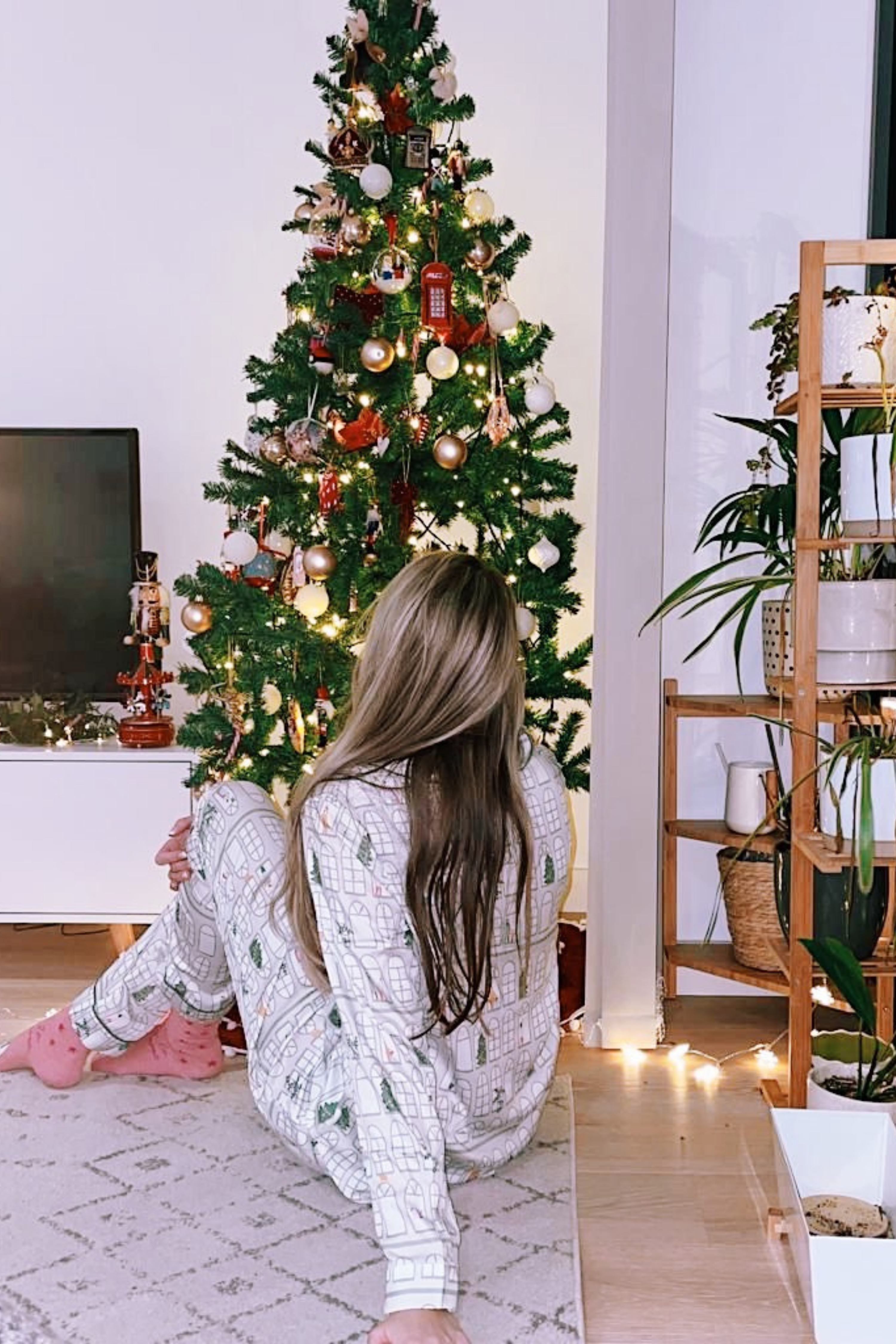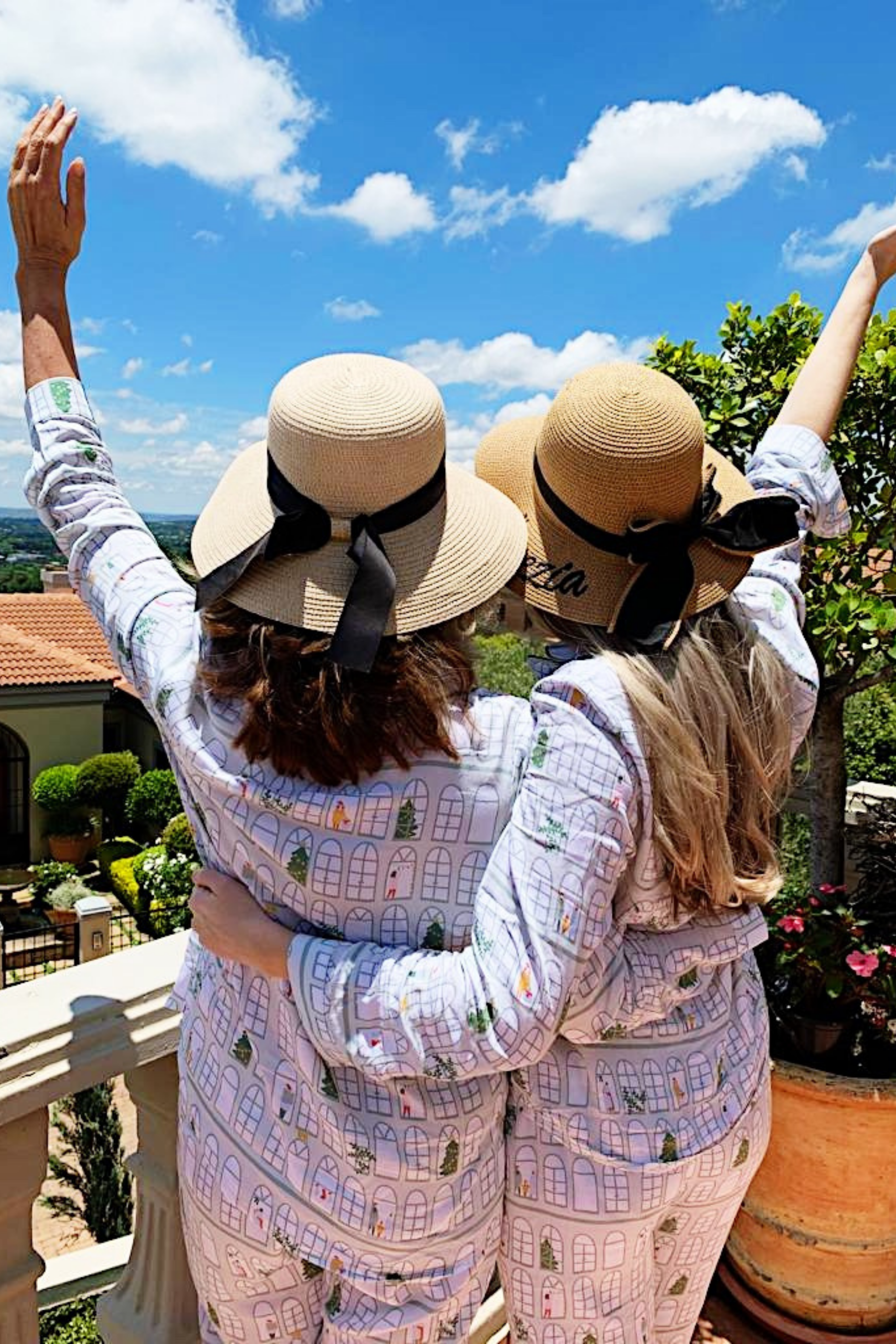 Window to Wonderland Long Sleepwear Set
This luxurious loungewear set is perfect for chilly evenings, cool mornings and wintery days spent cosying up on the couch. Made of Nightire's signature premium bamboo fabric, the PJs are breathable, eco-friendly and temperature regulating too - so you can gift yourself (or a loved one) with great sleeps this year. 
Our gal is a MEDIUM in a size MEDIUM set.
P.S. The button-close detail on the top is ace for breastfeeding.
Our PJs & boxers are true to size, but when in doubt, have a look at the size guide here to sense check your choice.
This LIMITED EDITION print is designed by South African-based designer and illustrator, Lumina Studio. The pattern was dreamed up by Frances, founder of Lumina, to celebrate the festive feeling. You know, that warm fuzzy feeling you get when walking down the street, surreptitiously peeking through windows at how everyone celebrates Christmas time? Whether they are putting up lights, making up the tree or spending time with loved ones around the fire, everyone is making special memories at this time of year.

Even though this pattern was originally created for the festive season, it is quite suitable for any time of year.

Returns can be made within 30 days of purchase & standard shipping is free for EU, US & UK orders of pyjama & bedding sets. Customs duties (where applicable) are not covered in the price. Please note sales to the EU, Canada and Switzerland will incur local taxes & duties. For more info, visit our shipping page.
WHY BAMBOO?
Glad you asked
Fabric made from bamboo is incredibly soft with a texture like silk – smooth and luxuriously comfortable – but also, surprisingly, very strong. Bamboo fabric keeps you dry as it absorbs and evaporates sweat real quick, which keeps you comfortable in all temperatures (g'bye night sweats). That's why it's termed by some as 'air conditioned clothing'. Bamboo is also antibacterial, which means the material stays fresher and odour-free longer, for a more hygienic and healthier you.

Every order receives a *FREE* better-your-sleep e-book.