Who Sleeps Here - Sam Schwikkard's bedroom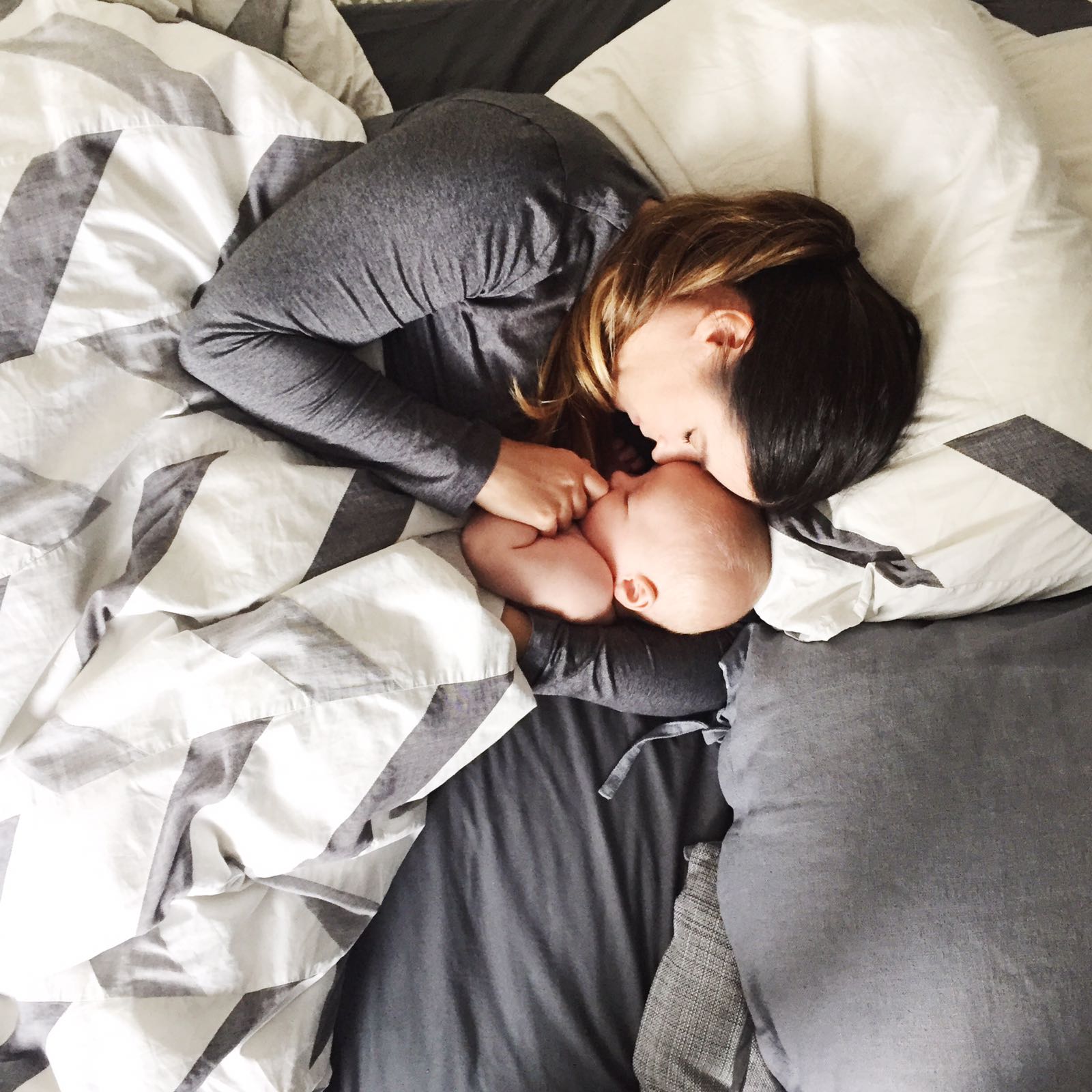 We recently had a little chit-chat with mom and business owner Sam Schwikkard, a #friendofnightire and all-round darling, to find out how she manages to get enough me-time, down-time and sleep-time in as mom of a little bub. We also discussed what inspires her design vibes when it comes to her bedroom, as she really does have the most stylish abode.  
What design aesthetic do you have for your interior?
Currently a simple contemporary, transitional look combined with a bit of shabby chic & authentic rustic charm - all layered with interesting patterns. Neutral and natural colour palettes are my go-to, however I am looking to add subtle colours in the next few months to keep it interesting.
What inspired you when creating a 'look' for your home, and in particular, the bedroom?
I wanted it to be a warm and inviting space that is both calming and relaxing. A place that feels safe to rest my thoughts and dreams.
Tell me about yourself. 
Originally from South Africa, I'm a creative dreamer mapping out my future from the centre of the world (London). I started my design business, Elephantshoe, while still in Cape Town - and even though being a mom is at the moment my no. 1 job, I still love getting stuck into designing stationery whenever I can. I'm a wife to James, mom to Greyston and I'm in pursuit of a balanced life where love and joy abounds. Trust, goodness and my daily coffee are next in line after my family and friends.
How do you manage to balance being a mom, wife and friend, as well as have a business of your own too? 
The truth . . . I'm working on this. I do know that it's about understanding your values, your vision and your strengths and then being disciplined with your time to cultivate it all in a way to bring others and yourself joy and peace.
What is your favourite way to wind down before bed, and how do you make sure to wake up well for the day ahead? 
A friend has recently introduced me to the Calm app. 10 minutes of calming my mind and training my thoughts before bed is a wonderful thing for a restful night of sleep. I find if I drink enough water throughout the day, I wake up fresher and happier to take on the day ahead.
Your best sleep tip? 
I sleep with one leg under and one leg slung over my duvet - this keeps me at the perfect temperature. Enough fresh air and the perfect pillow. Also - of course, wearing a good set of pyjamas.
How have you gone about cultivating a healthy sleep routine for baby G? 
Grey has fun days that include walks through the park, time in nature, learning, playing, reading and socialising. Busy days mean he is ready for his sleep routine and he now actually gets excited to get into his cot for a good snooze. Starting at 6 o'clock in the evening, he has a healthy dinner, music and fun with dad, a bath, baby massage and we pop him in his sleep suit. With a dark, calm room we give him his bottle and leave rain (white noise) music to play. He also has an Elephant sleep soother and he loves to suck his thumb. In the morning he sometimes pops into our bed for an extra hour kip.
Oh, to be a baby again and get massaged before bed every night... Thanks so much to Sam for taking the time to give us a peek into her abode.
Written and interviewed by Nina Clark, Founder
P.S. If you'd like to have your bedroom featured on the blog, do get in touch with us at mayihaveaword@nightire.com... we'd love to share your sleep space with the world at large.