How to battle Stress (so you can Sleep)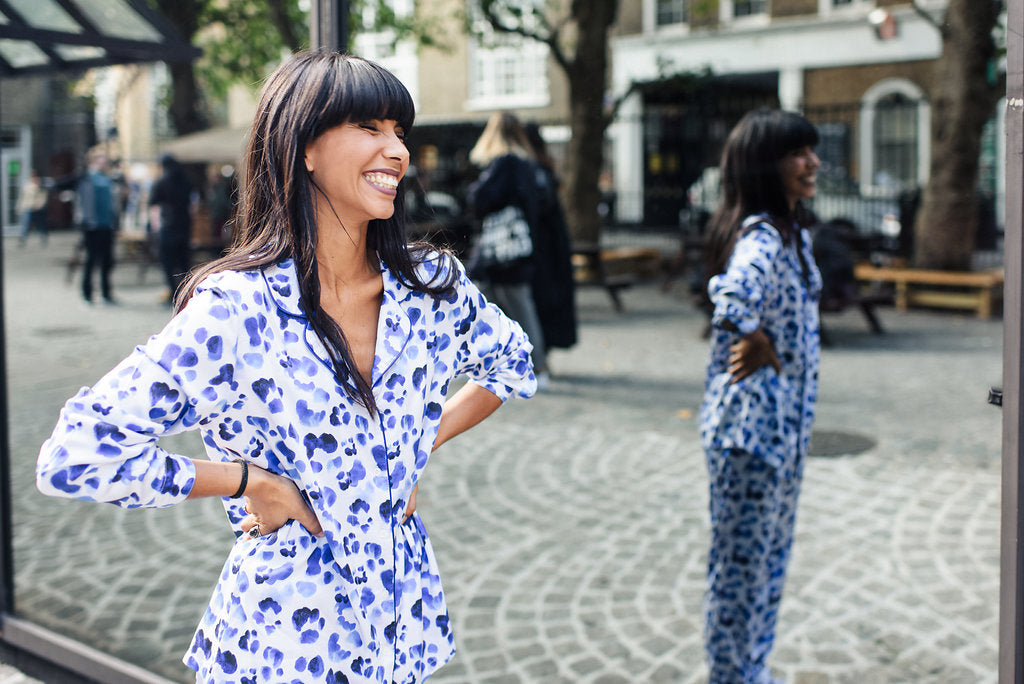 Life feels hectic right now. So we asked our friend over at LifeArmour, Marishka - the founder of this lovely supplement brand that was created out of a need to tackle everyday anxieties, to put together a short 'n' sweet roadmap on how to handle stress if you're feeling like things are a tad overwhelming at the moment. Here goes! 
____________________
Stress, we can't seem to escape it, and often see it as a part of the 24/7 always on culture we live in. The unprecedented times we are now living in is exacerbating this stress and the associated impact on both anxiety and our mental health. 
With continued uncertainty of how long this new way of living will continue for, its essential we armour ourselves with daily habits that can help to manage this stress and its related impact on both our physical and mental wellbeing.
Here are my top tips for helping to manage stress, backed by some pretty great experts I am lucky to work with.
Keep active
Whilst exercise may not be on the top of your priority list, the benefits are numerous. According to Dr Christie Lewis exercise helps to improve our mood, reduce anxiety and improve our resilience and motivation. It also helps to keep our joints and bones healthy and helps to protect against type 2 diabetes and heart disease.
Exercise releases endorphins, the feel-good hormone. We all know it can be hard to motivate ourselves to get active, but we have to admit that post exercise we usually feel pretty good, and that feeling has greater benefits in the long term.
Take some time out just for you
As a mum of 2 girls and the founder of a growing business I know how difficult this can be and I'm the first to admit that I need to prioritise this more.
Finding 20 minutes a day to do something for you (not work) and building this into your daily routine is essential to avoid burn out and building mental and physical resilience.
Whether that be meditating, journaling, taking a bath or doing some exercise - simply taking time out to prioritise your personal wellbeing is key. 
Prioritise healthy eating when you can
This is not about overhauling your entire food cupboard and meals but rather about making healthy choices and small changes over time. One step at a time can lead to greater change in the long run.
Sara Jackson Registered Nutritionist & Natropath shares her top tips.
For breakfast, avoid high sugar cereals and opt for sugar free granolas and muesli, easy overnight oats pots that take little time to make before bed or smoothies packed with fruit, veg, oat and seeds.
Consider what you snack on during the day and if there are healthier alternatives e.g. nuts, seeds or fruit and opt for these.
There are a host of foods rich in nutrients that can help boost your mood such as leafy greens, seeds, wild fish (think SMASH, salmon, mackerel, anchovies, sardines or herring), protein from eggs, lean meat, poultry and nuts. 
Try LifeArmour supplements
I developed life armour as a direct response to seeing the impact modern life has on our health and wellbeing. So many people speak about how stress affects our mental health, but prolonged cortisol (stress hormone) peaks can be detrimental to our physical wellbeing. From struggling to unwind and drift off to lacking energy and constantly feeling tense.
Our award-winning supplements are 100% natural, vegan friendly and free from binders and fillers.
Specifically designed to help you
Unwind – Rebalance - Recharge- Rest
Discover more at www.lifearmour.co.uk and enter nightire for an exclusive 15% off.