Our Self-Care 2020 Shopping Guide #ShopSmall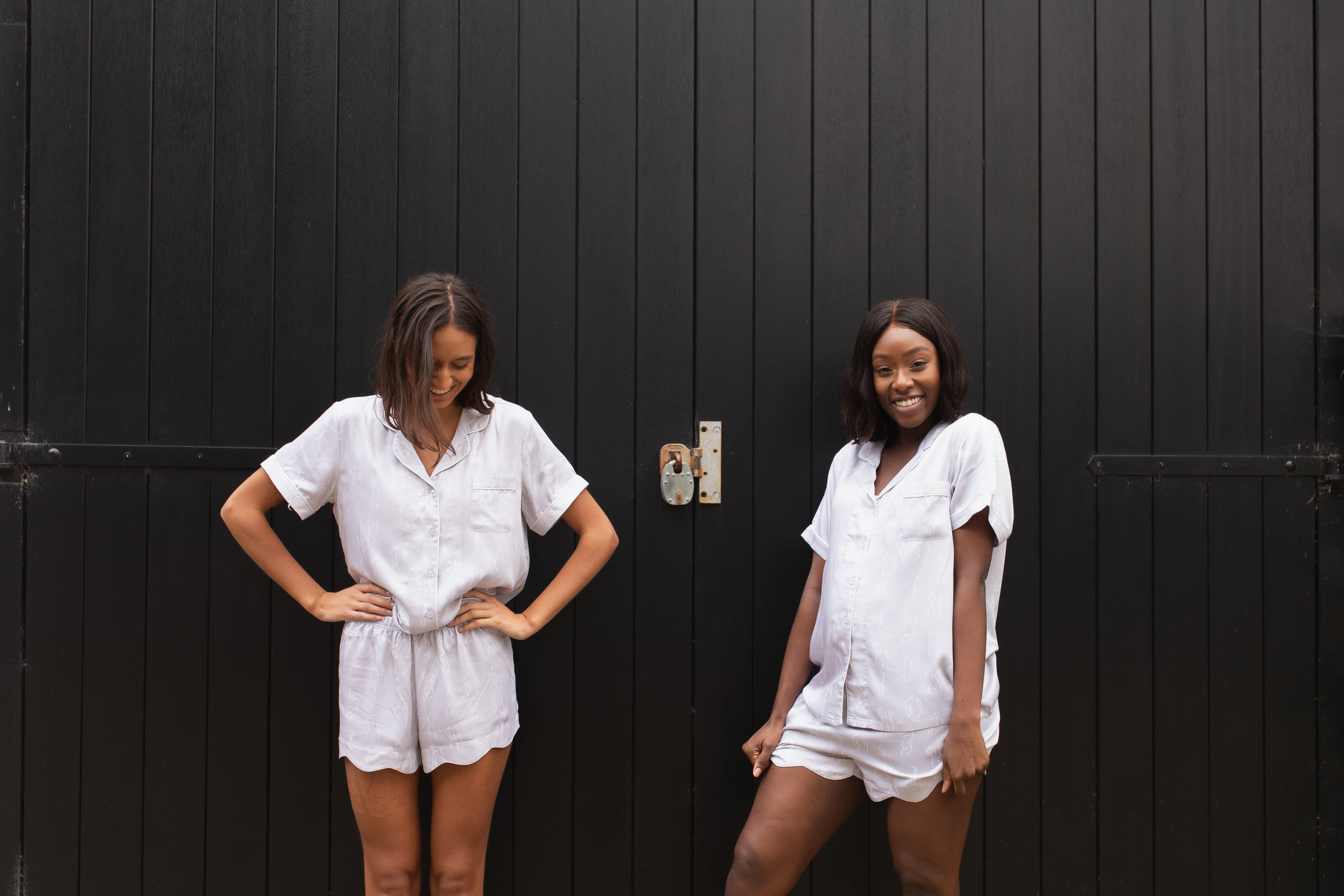 It's beginning to look a lot like Christmas!
During these tough times (cough, Covid, cough), self-care couldn't be more important. We need to make extra-sure that our minds, bodies and souls are healthy and happy. So as the season of gifting nears and we need to start thinking about what to buy our loved ones, perhaps keep the theme of self-care in mind. We've curated a list of goodies from some of our fav self-care-focused local brands that you can support this festive season.
Why shop small? Because it helps build a sense of community while also providing you with a wider range of products that larger stores often don't carry. Shopping small also means your products are lovingly made with care and TLC.
Here goes! 
1. MOA Daily Cleansing Ritual 50mL available online at BAM Bristol.
This nifty kit comes with The Green Balm and a Bamboo Cleansing Cloth. Use this duo with warm water to steam away any oil or impurities from the skin.
2. Candles and Books available online at Botany and Books. 
Order a second-hand classic modern fiction book and a hand-made candle duo. Perfect for winding down before bedtime. Subscriptions also available!
3. Chunky Knit Blanket/Throw from MizzKnits. 
These soft chunky blankets are made from pure unspun merino wool which will keep you warm and comfy all winter long. This blanket is also naturally flame resistant, elastic and stain and odour resistant!
4. Twisted Empire Bakes - Build Your Own Twisted Bakes. 
Vegan biscuits? We're in! Twisted Empire Bakes' have got an amazing option to decorate their pre-made biscuits from the comfort of your home. This is a great before bed activity for all ages, and make for a delicious cheeky snack before bedtime too.
5. Bath Time Escapes - Ginger Spice Bath Bombs. 
With notes of almonds, cinnamon, clove and vanilla, this both bomb will relax, your mind and body – and smells a whole lot like Christmas. 
 6. Atlas and Ophir's  - Alberta Candles. 
This candle puts a fresh spin on the traditional pine candle with hints of pine, eucalyptus and citrus. The hand-poured candle will no doubt put your mind at ease and get you in the Christmas spirit.
 7. Purposeful Foods - Bedtime Probiotic Tea 
This certified probiotic Bedtime tea comes in three different flavours: Organic Chamomile, Organic Mint and Organic Lemon Balm which will help you relax and get on with sleep.
 8. Nightire's - Nutcracker Christmas Long Pyjama Set
This luxurious 100% organic vegan pyjama sleepwear set is super soft and temperature regulating to keep you warm on chilly winter nights. Pair this beaut with their matching eyemask to look super stylin'. 
9. Soak and Unwind's -  Hot Cocoa Whipped Soap 
These whipped soaps work as a cleanser, exfoliator and a moisturiser! Treat your skin to a whipped treat (that look as delicious as they are fucntional) made from coconut oil, shea butter and jojoba beads.
 10. Boxed Gift Co.'s - Perk Up Box
This is the gift box you'd probably want to buy for yourself if you're any kind of caffeine lover. Nothing says self-care like a hot cuppa in the morning or afternoon. 
11. The Crystalline's  - Rose Quartz Metal Handle Facial Roller
Reap the benefits of this rose quartz facial roller and increase blood flow, oxygen and circulation. Self-care at its finest.
12. Natural Eza Apothecary's -  Serenity Aromatherapy Spray 
This spray will help you relax and help keep your mind at ease at bedtime. With notes of lavender, vetiver and sage, the all-purpose spray will promote calmness and mental clarity. 
Self-care couldn't be easier with these thoughtful finds from local businesses.
"It is so important to take time for yourself and find clarity. The most important relationship is the one you have with yourself."
-Diane Von Furstenberg
Happy shopping!