Guinness World Record to be made in Nightire Pyjamas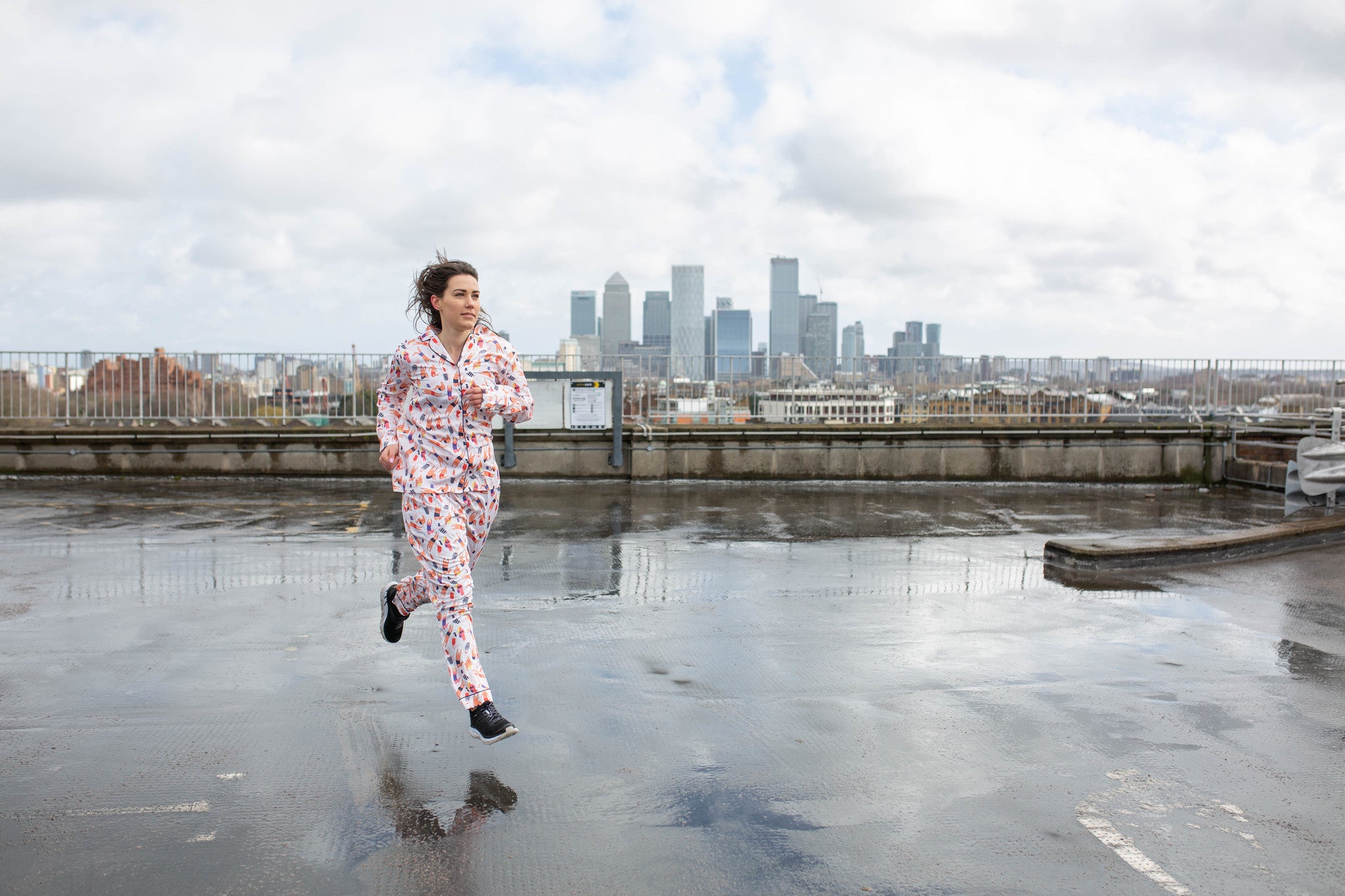 Sleepwear worn as daywear has been touted by many as this year's trendy look du jour - with many an A-lister and influencer donning their nightwear for a foray out during the day. Well, we are now taking this trend one step further. 
Proving that bamboo threads are best for all kinds of weather, situations and occasions, Nightire has teamed up with marathon runner Jennifer Graham to kit her out in one of our sleepwear sets for this year's London marathon - which takes place on Sunday 26 April. Why did she choose bamboo pyjamas? "I knew I had to find the optimal material to run in so started researching and discovered bamboo. It seemed to tick all the boxes - it's soft, breathable, regulates heat well and is sustainable so was my first choice."
Jennifer is running the 42kms to raise awareness for two funds - Sobell House, a care home that provided her mom with end of life care in 2017; and The Running Charity, which supports homeless youngsters with a pioneering programme focused on getting active.  Upping the ante - and the fun factor, Jennifer will be attempting to break the Guinness World Record for the fastest (under 4 hours) marathon completed by a female in pyjamas.
The bamboo pyjamas are expected to provide all the necessary comforts for a (rather lengthy) trot around the city, as the fabric is perfectly temperature regulating, will wick sweat away from skin and is so soft that chafing is not even an option.