Sleeping and Menopause - an interview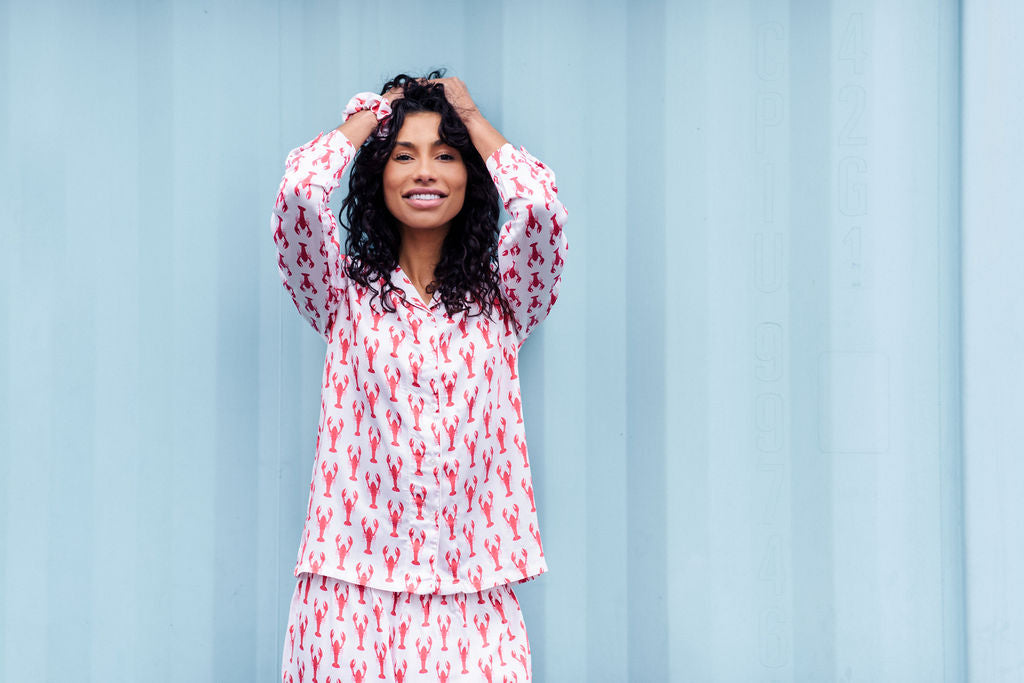 Menopause. Familiar with the term?
To be honest, I wasn't even exactly sure what the details were of this indiscriminate (because it hits us all) phase of women's lives until I started chatting to Becks Armstrong, founder of Clarity App. Menopause happens when your ovaries stop producing eggs and the levels of your hormones oestrogen, progesterone and testosterone fluctuate and fall. This usually occurs between ages of 45 - 55, and side-effects include hot flushes, interrupted sleep, memory problems, mood swings and anxiety. Sounds like a whole bunch of fun (not). So I thought the concept of creating an app that can help women get through this phase more comfortably, was genius. Here's Becks on her journey:
What was the first hurdle that you tackled when starting Clarity?
We first noticed the lack of understanding of what peri-menopause and menopause is from the general public. Because of the taboo around talking about menopause, women don't know what the symptoms are and what they can do to help themselves. This is starting to change but we have a long way to go to help many women understand their bodies and how to help themselves.
Why did you want to create this app? What was the need you spotted for it?
I have worked within women's health for over 20 years and in tech for 8 years - I wanted to combine the love I have with these two industries to create something that is beautiful and helpful to women. When I was thinking about the audience and researching what was available I noticed there really wasn't anything tech-based available for menopausal women and certainly nothing that looked specifically at their needs. I knew we could do something that could address our audience which is how we came to create Clarity.
Who is Clarity for?
Clarity is for women that are preparing for or going through menopause. We created it to address some of the symptoms that can occur to this audience for instance if they are overwhelmed, struggling to sleep or with their libido. We have a range of sessions including a 10 day introductory session to help women that have never tried mindfulness before. Our sessions range from one to thirty minutes so you can find something for the time you have available.
Do you have any tips or tricks for sleeping and relaxing for bed that's included in the app?
When I did the research for creating the app one of the big lessons I learned was around how important gratefulness is before going to bed. There's really interesting research on gratefulness and how focusing on what you're grateful for daily before bed (being specific and noticing different things in your day) can REALLY help you prepare for a deep and relaxing sleep. I've incorporated gratefulness in all of our going to sleep sessions as it is so good for us. The other thing is noticing if you're feeling anxious at all, anxiety can impact your whole day so looking at ways to lower your stress hormones throughout the day (becoming aware of your surroundings, doing deep belly breathing and relaxing your muscles as often as you can) can help you to sleep at night.
What is the biggest thing you have learnt about sleep and menopause since you started Clarity?
The biggest thing I've learned is that a night without sleep means a day without perspective - it's a John le Carre quote that has really landed with me. Making sure that we prioritise sleep and giving ourselves self care will help with many of the menopausal symptoms. Menopause can have a real and severe impact on women's health, their relationships and their work. Understanding what's going on with your body, making some lifestyle changes and speaking with your health care provider for support is important to help women thrive in midlife.
Any tips for folks who would want to go into working in a similar industry? 
Create good and strong networks as you will need them when things get tough. Don't be afraid to try, fail and learn new things. Just do it!
Where can we find out more (and discount codes for readers)? 
You can find Clarity mindfulness on the App Stores. Clarity is free to download and has some sessions available. If you would like to try Clarity for a month for free go to https://voucher.clarity.app/ enter CFA-WW and create a profile. 
What is next for Clarity?
We have big plans for this year so make sure to download the app and follow us on @hey_clarity on your social networks so you can find out when we're ready to announce it.
Interviewed by Nina Clark, Nightire founder.