Nightire x Grace Atwood Range Two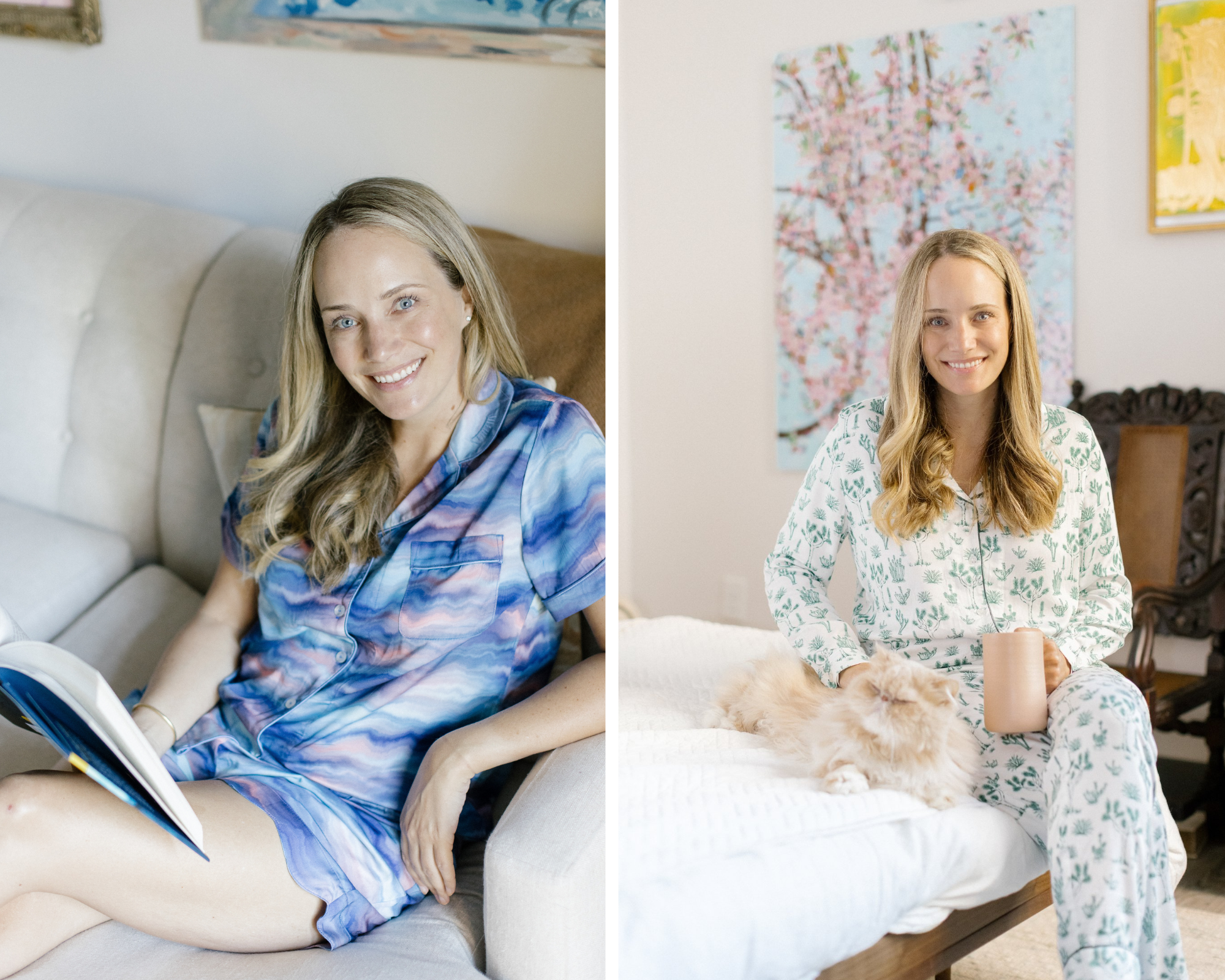 Last year, I approached blogger and style influencer Grace Atwood with a proposal to work together on creating a limited edition range of PJs that were completely inspired by ideas and designs of colours or patterns that delight her. I've always personally been such a huge fan of her work, the products that she loves / recommends and her personal style - so she felt like the perfect person to bring on board for this sleepwear brand that is such an expression of my own style and creativity. I was delighted, to say the least, when she was keen to get involved!! We came up with two patterns that were so well received that the pyjamas basically flew off the shelves within a matter of days. You can read a bit more about the prints here. 
The first collab went so well that we just had to do it again this year, with brand new prints where the inspiration has been drawn from Grace's life changes during and after the COVID lockdowns. Here's what Grace has to say about our second range:
"I could not be more excited to collaborate with Nightire for the second year in a row! This year brought about a lot of personal change… returning to travel again and also: a big move: to Charleston, South Carolina. I reminisced a little bit as we shot last year's collection in my rental apartment in Charleston - at the time I was contemplating the move but nervous to take the plunge.
The inspiration behind the green and white "desert toile" pajamas was the first post-lockdown vacation I took.. a trip to Palm Springs, but more specifically to the Joshua Tree. I had never been before and took so much inspiration from the desert. The contrast of the blue sky against the dusty desert and rock formations… but mostly, the actual Joshua Tree cactuses. We thought it would be fun to reinterpret a more classic toile pattern with cacti. I am thrilled with how they turned out. (And if you were wondering, yes: the green color is the same green we used for the stripe pajamas last year).
For the short set, I was inspired by the Charleston sunsets. They're some of the best in the world and underrated, in my opinion. We went a little bit dark and moody (so this is more of a stormy sunset!) but when I see these pajamas I will always think about watching the sun set on Sullivan's Island or walking along The Battery in my (new) hometown of Charleston, South Carolina."
The range will be available to shop from 1 November 2021 until stocks last. You can shop the Charleston sunset short set here and the Desert Toile long set here. 
Written by Nightire founder, Nina Clark