Nightire x Haley Collaboration is LIVE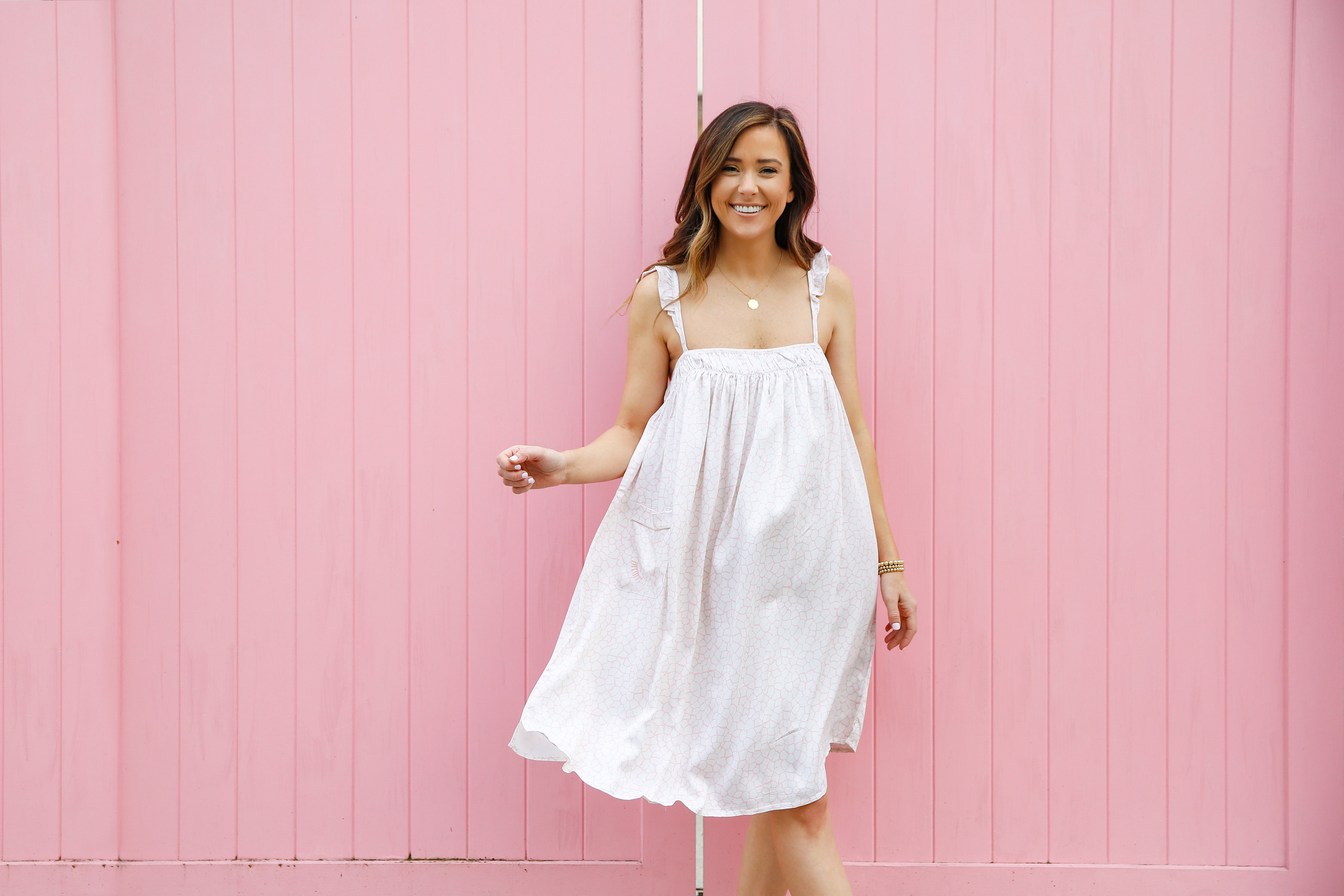 I am completely over the moon to announce that today, the much anticipated #nightirexhaley nightdress is LIVE! How gorgeous is this sweet and summery dress, even if I do say so myself!? Haley and I wanted the frill and the understated, feminine pink print to reflect her style, that can very much be described in these exact words. We also wanted to add a little pocket to the dress for those essentials that you often need to carry around with you (and it's especially handy for a mom who has baby wipes and dummies to cart around at any given time). 
I approached Haley; one of my all-time favourite bloggers for all things fashion, beauty and, now, mama-life; with the idea of collaborating on a nightdress at the end of last year - after she received a set of the Nightire Christmas PJs while she was heavily pregnant, and basically lived in them for the last few weeks as the masses of pregnancy hormones made it through her system. Because! Not sure if you're aware but Nightire PJs are all made of organic 100% bamboo fabric that helps to regulate your body temperature, is antibacterial and of course eco friendly to boot too! So night-sweats be damned! 
Anyway, fast forward a few months and we started chatting about creating a style and print that was very 'her' - and this is what we came up with. 
It's cut roomy enough so that there is plenty of space for you to move around in bed (or wherever you choose to wear this beauty - can confirm it performs well on the beach too) and also, importantly, for if you have a growing belly. Whether that's thank to a very big brunch indulgence or because you're baking a different kind of bun in the oven. Because Haley is a mum, it was important that this dress could really meet that need. 
The dress will be available to buy pretty much worldwide (there are a few countries that we don't ship to currently) - the shipping to US and UK is free and taxes included here. 
If you have any sizing queries, perhaps take a whirl at the FIND YOUR FIT tool on the product page or get in touch at hello@nightire.com and I will be sure to help as best as I can. 
Hope you love this beauty as much as I do! 
Nina, Nightire founder