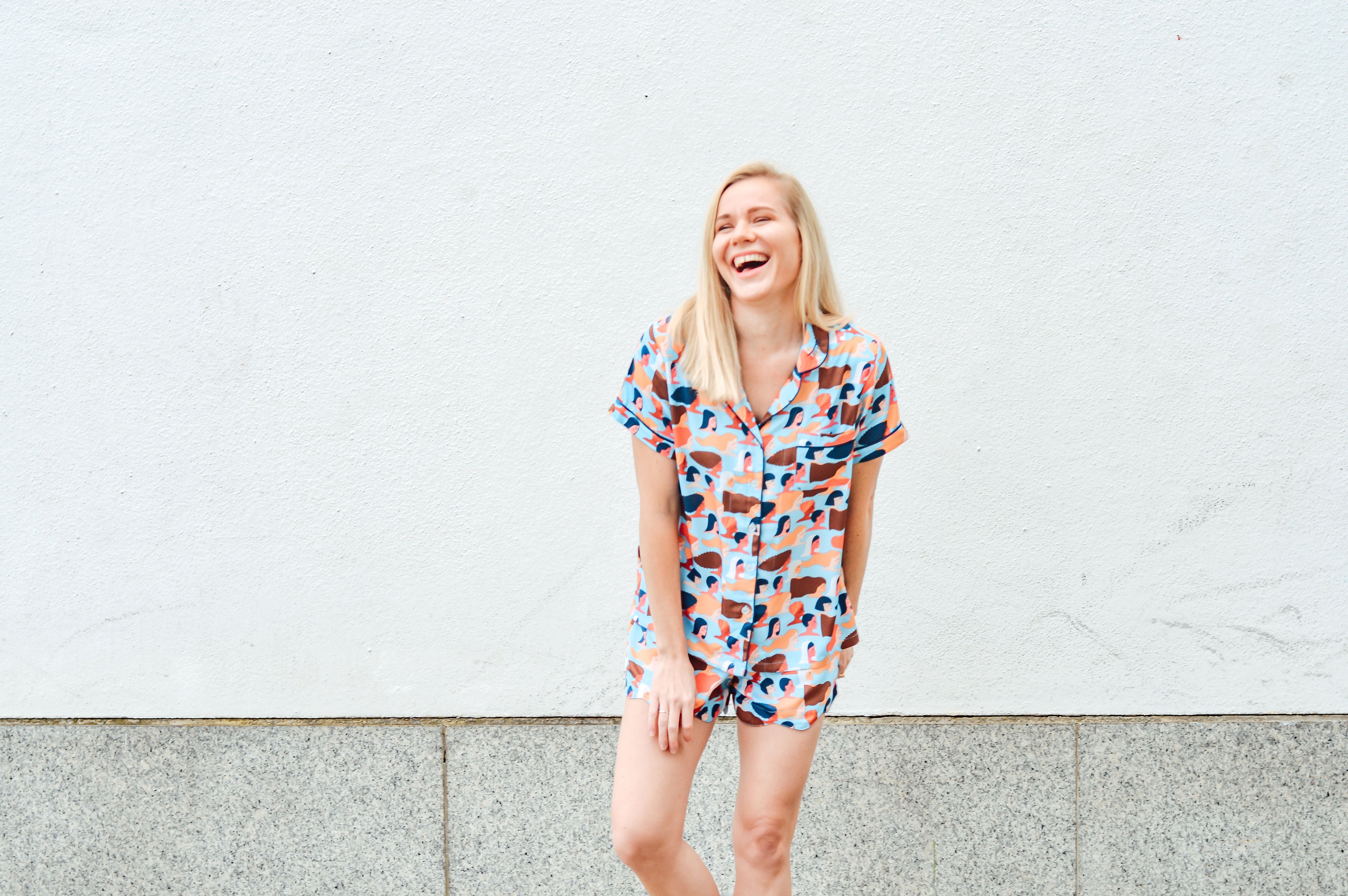 How we respect your
Privacy (Policy)
1. Intro
1.1 Your Privacy is really important to us here at Nightire. We are committed to safeguarding the privacy of everyone who visits Nightire.com. We've provided the following information to enable our online visitors/customers/fans to be fully informed and reassured of our company privacy policies in line with all laws governed by and construed in accordance with the laws of Great Britain (and now updated to fully comply with GDPR). At Nightire, we collect personal information about you in order to provide a personalised experience catered to you. This also allows us to alert you to administrational issues, product or service changes, and for marketing purposes. We gather this information about you when you engage in the following ways:You register with or subscribe to nightire.com and marketing channelsYou use our online services and place ordersYou sign up to competitions or special offersYou interact with us online via social media, digital advertising on our or any other website where Nightire is represented
1.2 "Personal information": this is all information which relates to a living individual (like you!) 
1.3 Our store is hosted on Shopify. They provide us with the online e-commerce platform that allows us to sell our products and services to you. Your data is stored through the Shopify database which is housed securely by them. They store your data on a secure server behind a firewall.  
2. Collecting personal information
2.1 We may collect, store and use the following kinds of personal information:(a) information about your visits to and use of this website (including your IP address, geographical location, browser type and version, operating system, referral source, length of visit, page views, website navigation paths, preferred language, mouse events & keypresses, date and time that website was accessed and device screen resolution, timing, frequency and pattern of service use); this information is used to gauge our website's appeal and to improve its content and functionality so you can love it even more. (b) information that you provide to us when registering an account with our website (including your email address);(c) information that you provide when completing your profile on our website (including your name, profile pictures, gender, date of birth);(d) information that you provide to us for the purpose of subscribing to our email notifications and/or newsletters (including your name and email address) The purpose of the subscription is to gather details so that we can provide you with up to date information on our products and services which you have requested from us. Also, to receive our monthly newsletters, because they are packed full of fun updates about Nightire HQ, sleep tips and interesting reads.(e) information relating to any purchases you make of our goods and/or services or any other transactions that you enter into through our website (including your name, address, telephone number, email address);(f) information contained in or relating to any communication that you send to us or send through our website (including the communication content and metadata associated with the communication); and(g) any other personal information that you choose to send to us.
2.2 Before you disclose to us the personal information of another person, you must obtain that person's consent to both the disclosure and the processing of that personal information in accordance with this policy.
3. Using personal information
3.1 Personal information submitted to us through our website will be used for the purposes specified in this policy or on the relevant pages of the website.
3.2 We may use your personal information to:(a) administer our website and business;(b) personalise our website for you;(c) enable your use of the services available on our website;(d) send you goods purchased through our website; details of your address and also the telephone number and email you have provided us will be shared with our courier partners - these details have been shared to assist in providing you with a delivery service and will not be used by this third party for any other reasons.(e) send statements, invoices and payment reminders to you, and collect payments from you;(g) send you non-marketing commercial communications;(h) send you email notifications that you have specifically requested (you can unsubscribe from this at any time);(i) send you our email newsletter, if you have requested it (you can unsubscribe from this at any time);(j) provide third parties, such as Google Analytics, with statistical information about our users (but those third parties will not be able to identify any individual user from that information);(k) deal with enquiries and complaints made by or about you relating to our website;(l) keep our website secure and prevent fraud; and(m) verify compliance with the terms and conditions governing the use of our website (including monitoring private messages sent through our website private messaging service). If after you opt-in or supply any personal information, you change your mind, not a problem. You can withdraw your consent for us to contact you, and for the continued collection, use or disclosure of your information, at anytime, by contacting us at mayihaveaword@nightire.com. This is the email address that you can reach us on for any issues with regards to the privacy policy. 
3.3 If you submit personal information for publication on our website, we will publish and otherwise use that information in accordance with the licence you grant to us.
3.4 We will not, without your express consent, supply your personal information to any third party for the purpose of their or any other third party's direct marketing.
3.5 All our website financial transactions are handled through Shopify Payments or Paypal. We will share information with our payment services provider only to the extent necessary for the purposes of processing payments you make via our website, refunding such payments and dealing with complaints and queries relating to such payments and refunds.
4. Disclosing personal information
4.1 We may disclose your personal information to any of our employees, officers, insurers, professional advisers, agents, suppliers or subcontractors insofar as reasonably necessary for the purposes set out in this policy. All such persons and companies are subject to confidentiality agreements, and protection of your personal data shall be ensured at all times in accordance with applicable data protection and privacy laws. Your personal data will not be sold to any database companies.
4.2 We may disclose your personal information to third parties:(a) to the extent that we are required to do so by law;(b) in connection with any ongoing or prospective legal proceedings;(c) in order to establish, exercise or defend our legal rights (including providing information to others for the purposes of fraud prevention and reducing credit risk);(d) to any person who we reasonably believe may apply to a court or other competent authority for disclosure of that personal information where, in our reasonable opinion, such court or authority would be reasonably likely to order disclosure of that personal information.
4.3 Except as provided in this policy, we will not provide your personal information to third parties.
5. International data transfers
5.1 Information that we collect may be stored and processed in and transferred between any of the countries in which we operate in order to enable us to use the information in accordance with this policy.
5.2 Information that we collect may be transferred to the following countries which do not have data protection laws equivalent to those in force in the European Economic Area: United States of America, South Africa.
5.3 Personal information that you publish on our website or submit for publication on our website is either stored by Shopify or Omnisend (if you subscribe), both of which are password protected, secure systems – they take your personal data as seriously as we do. 
5.4 You expressly agree to the transfers of personal information described in this Section
6. Retaining personal information
6.1 This Section sets out our data retention policies and procedure, which are designed to help ensure that we comply with our legal obligations in relation to the retention and deletion of personal information.
6.2 Personal information that we process for any purpose or purposes shall not be kept for longer than is necessary for the aforementioned purposes. We will retain the data until the time at which you decide to 'unsubscribe'. For Google Analytics specifically, data will be stored for the minimum 14 months. Nightire will remove any data no longer needed.
6.3 Notwithstanding the other provisions of this Section 6, we will retain documents (including electronic documents) containing personal data:(a) to the extent that we are required to do so by law;(b) if we believe that the documents may be relevant to any ongoing or prospective legal proceedings; and(c) in order to establish, exercise or defend our legal rights (including providing information to others for the purposes of fraud prevention and reducing credit risk).
7. Security of personal information
7.1 We will take reasonable technical and organisational precautions to prevent the loss, misuse or alteration of your personal information. We follow industry best practices to make sure it is not inappropriately lost, misused, accessed, disclosed, altered or destroyed. If you provide us with your credit card information, the information is encrypted using secure socket layer technology (SSL) and stored with a AES-256 encryption.
7.2 We will store all the personal information you provide on our secure (password- and firewall-protected) servers. Our web hosting service, Shopify, back up the site daily so any lost data can be reinstalled easily. 
7.3 All electronic financial transactions entered into through our website will be protected by encryption technology. If you choose a direct payment gateway to complete your purchase, then WooCommerce stores your credit card data. It is encrypted through the Payment Card Industry Data Security Standard (PCI-DSS). Your purchase transaction data is stored only as long as is necessary to complete your purchase transaction. After that is complete, your purchase transaction information is deleted. All direct payment gateways adhere to the standards set by PCI-DSS as managed by the PCI Security Standards Council, which is a joint effort of brands like Visa, MasterCard, American Express and Discover.
7.4 You acknowledge that the transmission of information over the internet is inherently insecure, and we cannot guarantee the security of data sent over the internet.
7.5 You are responsible for keeping the password you use for accessing our website confidential; we will not ask you for your password (except when you log in to our website).
8. Amendments
8.1 We may update this policy from time to time by publishing a new version on our website.
8.2 You should check this page occasionally to ensure you are happy with any changes to this policy.
8.3 We may notify you of changes to this policy by email.
9. Your rights
9.1 You may instruct us to provide you with any personal information we hold about you; provision of such information will be subject to the supply of appropriate evidence of your identity (for this purpose, we will usually accept a photocopy of your passport certified by a solicitor or bank plus an original copy of a utility bill showing your current address).
9.2 We may withhold personal information that you request to the extent permitted by law.
9.3 In practice, you will usually either expressly agree in advance to our use of your personal information for marketing purposes, or we will provide you with an opportunity to opt out of the use of your personal information for marketing purposes.
9.4 When you provide us with personal information to complete a transaction, verify your credit card, place an order, arrange for a delivery or return a purchase, we imply that you consent to our collecting it and using it for that specific reason only. If we ask for your personal information for a secondary reason, like marketing, we will either ask you directly for your expressed consent, or provide you with an opportunity to say no.
10. Third party websites
10.1 Our website includes hyperlinks to, and details of, third party websites.
10.2 In general, the third-party providers used by us will only collect, use and disclose your information to the extent necessary to allow them to perform the services they provide to us. However, certain third-party service providers, such as payment gateways and other payment transaction processors, have their own privacy policies in respect to the information we are required to provide to them for your purchase-related transactions. For these providers, we recommend that you read their privacy policies (linked) so you can understand the manner in which your personal information will be handled by each of them. In particular, remember that certain providers may be located in or have facilities that are located in a different jurisdiction than either you or us. So if you elect to proceed with a transaction that involves the services of a third-party service provider, then your information may become subject to the laws of the jurisdiction(s) in which that service provider or its facilities are located. Once you leave our store's website or are redirected to a third-party website or application, you are no longer governed by this Privacy Policy or our website's Terms of Service. When you click on links on our store, they may direct you away from our site. We are not responsible for the privacy practices of other sites and encourage you to read their privacy statements.
11. Updating or deleting information
11.1 Please let us know if the personal information that we hold about you needs to be corrected, updated, deleted or accessed/downloaded. You can check the information that we hold about you by e-mailing us at mayihaveaword@nightire.com. An administration fee of £10 will be payable to Nightire. We will provide this information within 40 calendar days of receipt of the information request. If you find any inaccuracies we will delete or correct it promptly. Changes and clarifications will take effect immediately upon their posting on the website. If we make material changes to this policy, we will notify you here that it has been updated, so that you are aware of what information we collect, how we use it, and under what circumstances, if any, we use and/or disclose it.
12. Cookies
12.1 Our website uses cookies. By using this site, you agree to the use of cookies. The first time you visit our Website, our Cookie Banner will appear, notifying you of the fact that the Website uses cookie. If you click on the 'ACCEPT' button in this Cookie Banner, the Website will use a cookie to record this fact so that the Cookie Banner will not show up on your screen next time you visit our Website from your device (using the same browser).
12.2 A cookie is a piece of information that is stored by your computer's hard drive by your web browser which tracks your movements within websites.
12.3 Cookies may fall within two categories: either "persistent" cookies or "session" cookies: a persistent cookie will be stored by a web browser and will remain valid until its set expiry date, unless deleted by the user before the expiry date; a session cookie, on the other hand, will expire at the end of the user session, when the web browser is closed. We might use both session and persistent cookies on our website.
12.4 Cookies do not typically contain any information that personally identifies a user, but personal information that we store about you may be linked to the information stored in and obtained from cookies.
12.5 There are four types of cookies:(a) Website functionality cookies – These cookies enable you to browse the website and use our features such as shopping baskets and wish lists.(b) Website analytics cookies – We use these cookies to measure and analyse how our customers use the website. This allows us to continuously improve our website and your shopping experience.(c) Customer preference cookies – When browsing or shopping online, the website will remember preferences you make (for example your user name, language or location). This makes your browsing experience simpler, easier and more personal to you.(d) Targeting cookies or advertising cookies – These cookies are used to deliver adverts relevant to you. In addition, they limit the number of times you see an advertisement as well as helping us measure the effectiveness of our advertising campaigns.
12.6 Third-party Cookies:In addition to the essential cookies, we also use various third-party cookies to report usage statistics of the Website. This is done through the third-party Google Analytics (Google Inc.) which is a web analysis service provided by Google Inc. ("Google"). These have been summarised below:Cookie Name Description Session_ga Used to distinguish users. 2 Years_gid Used to distinguish users. 24 Hours_gat Used to throttle request rate. 1 Minute
12.7 Most browsers allow you to refuse to accept cookies; for example:(a) in Internet Explorer (version 11) you can block cookies using the cookie handling override settings available by clicking "Tools", "Internet Options", "Privacy" and then "Advanced";(b) in Firefox (version 44) you can block all cookies by clicking "Tools", "Options", "Privacy", selecting "Use custom settings for history" from the drop-down menu, and un-ticking "Accept cookies from sites"; and(c) in Chrome (version 48), you can block all cookies by accessing the "Customise and control" menu, and clicking "Settings", "Show advanced settings" and "Content settings", and then selecting "Block sites from setting any data" under the "Cookies" heading.
12.8 Please note that cookies can't harm your computer. Our cookies don't store sensitive information such as your name, address or payment details: they simply hold the 'key' that is associated with this information. Blocking all cookies might have a negative impact upon the usability of many websites.12.10 If you block cookies, you will not be able to use all the features on our website. At Nightire, we use cookies to track behaviours and remember information about your order to ensure our users can browse the shop seamlessly, receive personalised ads, and purchase items on our site.
13. Our details
13.1 This website is owned and operated by Nightire Limited.
13.2 We are registered in England and Wales under registration number 10424519 and our registered office is at 5 Glendower Gardens, London SW14 8NZ
13.3 You can contact us:(a) by post, using the postal address(b) by email, at mayihaveaword@nightire.com
This was created using a template from SEQ Legal (http://www.seqlegal.com), but has been greatly amended. Last amended on 10 July 2023 to take GDPR regulations into account.
14. We use an external payment processor for payments made via instalments / delayed payments - called Klarna:
In order to be able to offer you Klarna's payment options, we will pass to Klarna certain aspects of your personal information, such as contact and order details, in order for Klarna to assess whether you qualify for their payment options and to tailor the payment options for you.
General information on Klarna you can find here. Your personal data is handled in accordance with applicable data protection law and in accordance with the information in Klarna's privacy policy.