Nightire x Victoria's Stories Launch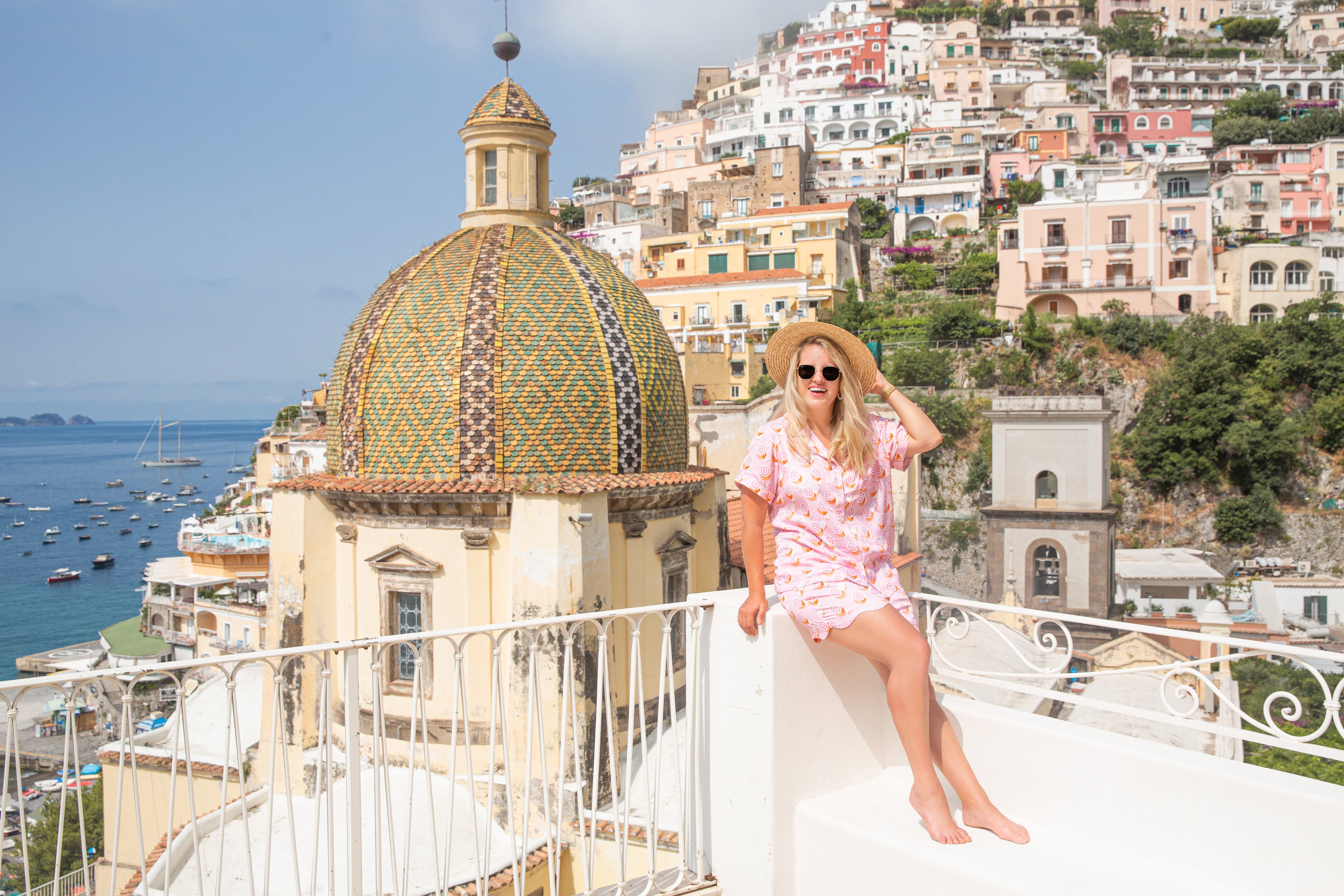 Very very excited to say that today, on a very rainy and non-summery day in London, the Nightire summer print of the season has launched. The shortie pyjamas, created in collaboration with travel blogger and photographer Victoria Metaxas from Victoria's Stories, are as pink as can be - feminine, flirty and full of beachy feels. Victoria and I started working on this print at the start of 2020 already - with the hopes of launching the collab later on that year. Alas, COVID hit, and our plans were scuppered. But we are SO pleased to finally be able to launch this lovely pattern - one that will hopefully transport your daydreams to that of happy beach holidays - sipping cold drinks in the shade while the waves softly break nearby, the smell of sunscreen on skin and afternoon naps after dips in the ocean... 
Here's a little note from Victoria on the inspiration for her photo, which in turn inspired the pattern for our PJs: 
'My love affair with photography started with capturing the most colourful corners of Europe, and the bright and bold umbrellas dotted on every beach are easily one of my favourite subjects to shoot. When Nina and I began to co-design a set of pyjamas together, we knew that my pink umbrella print had to be the muse! We chose this gorgeous design to add some fun to your sleepwear this season and take you on a summer adventure. Through my photography, I hope to sprinkle wanderlust all around and hopefully these perfectly pink summer PJs do the same for you!'
The blush pink short loungewear set is made, as always, of Nightire's luxurious 100% sweat-wicking bamboo fabric, which means you can enjoy a no-sweat summer. Cut as a loose boxy fit, you can wear this beauty for sleeping comfortably, as a pool-side cover up or even to entertain friends at home. 
If you'd like to get your hands on a printed copy of the 8 x 10" Victoria Metaxas beach umbrella print, you can do so right here. 
The PJs will be available to buy pretty much worldwide (there are a few countries that we don't ship to currently) - standard shipping to the US, EU and UK is free and taxes are included for UK and US. 
If you have any sizing queries, perhaps take a whirl at the FIND YOUR FIT tool on the product page or get in touch at hello@nightire.com and I will be sure to help as best as I can. 
Hope you love these PJs as much as I do! 
Nina, Nightire founder