Galentines Day Movies to Watch with your Best Friends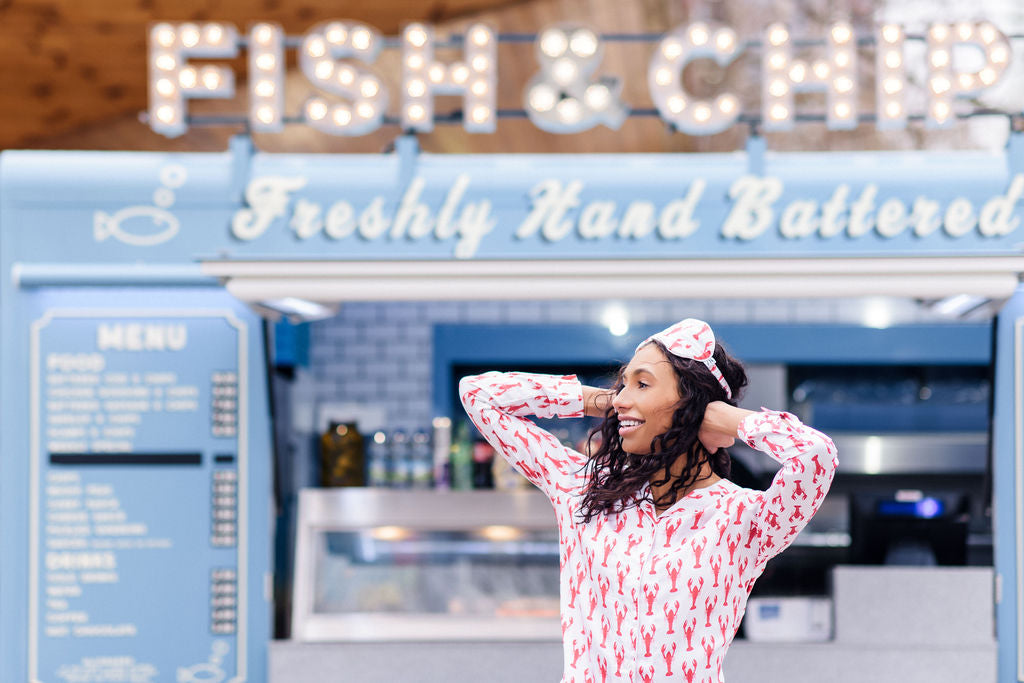 With the big V-day around the corner and heart-shaped balloons and overpriced roses hounding us from every shop window, we thought we'd rather celebrate the act of staying in with your best friends for a movie marathon of the most romantic flicks, complete with home-made popcorn, G&T's, a mound of blankets and of course clad in your favourite set of pyjamas. Celebrating the joy that is female friendship is one of the best things ever, and luckily there are a ton of movies that will get us in the Galentine's Day spirit -- a term that was thought up by none other than Parks and Recreation's lead character and all around girl's girl, Leslie Knope. 
These are my top faves - what's yours? 
Romy and Michelle's High School Reunion:
Lisa Kudrow in one of her other best roles ever (hello Phoebe)... the story centres around long time besties Romy and Michele who gear up to head to their high school reunion - surprise surprise.
Sisterhood of the Traveling Pants:
All my favourite gals - Blake Lively, Alexis Bledel, America Ferrera, Amber Tamblyn - share a pair of pants that travel all over the world with them. Super heart-warming and uplifting all in one. 
Divine Secrets of the Ya-ya Sisterhood:
There is a kidnapping (but in a lighthearted way), there are interesting family dynamics, there is Sandra Bullock. Need I say more? 
Bridesmaids:
A group of funny gals get together to support their friend who is walking down the aisle soon - with hilarious consequences. 
Pitch Perfect (any of the 3): 
Anna Kendrick stars as a college freshman who helps revamp the schools a cappella team, The Bellas, taking them all the way to the finals. Watch out for Fat Amy, the real star of the show. 
Clueless: 
A 90's classic that never gets old, it's a delicious look into the life of a spoilt teenager in Beverley Hills who gets up to all kinds of mischief with her gang.  
Bend it Like Beckham:
Women Empowerment Film of the Decade (well, last decade). This flick will potentially pique your interest in soccer going forward. And Keira Knightley is a spritely joy to watch (with none of that pouting that she became so well known for after). 
Mean Girls: 
With its memorable one-liners and hilarious cast, it truly is a modern-day classic. The plot line runs like many other American teenage romcoms (underdog outcast moves to a new school, faces bullying from the cheerleader, takes it for a while but after it all, manages to come out on top when she pushes back). Coz nice girls don't finish last. 
Head Over Heels:
A slightly bizarre plot line (a regular gal becomes best friends with a group of supermodels and they all become involved in an international heist because of a secret agent played by Freddie Prince Junior), but excellent eye candy fodder and such fun to watch. 
Thelma and Louise:
Obviously the ultimate tale of best friends bonding as they cruise west in a Thunderbird. Susan Sarandon and Geena Davis star in this road-show classic about two friends who go on the run after one kills a man. There is also an appearance by a gorgeous, baby-faced Brad Pitt. 
Pyjamas on, remotes at the ready, happy Galentines! 
Written by Nina Clark, Nightire founder.